The SIXTEEN players who could still leave Manchester City before the transfer window shuts – City Watch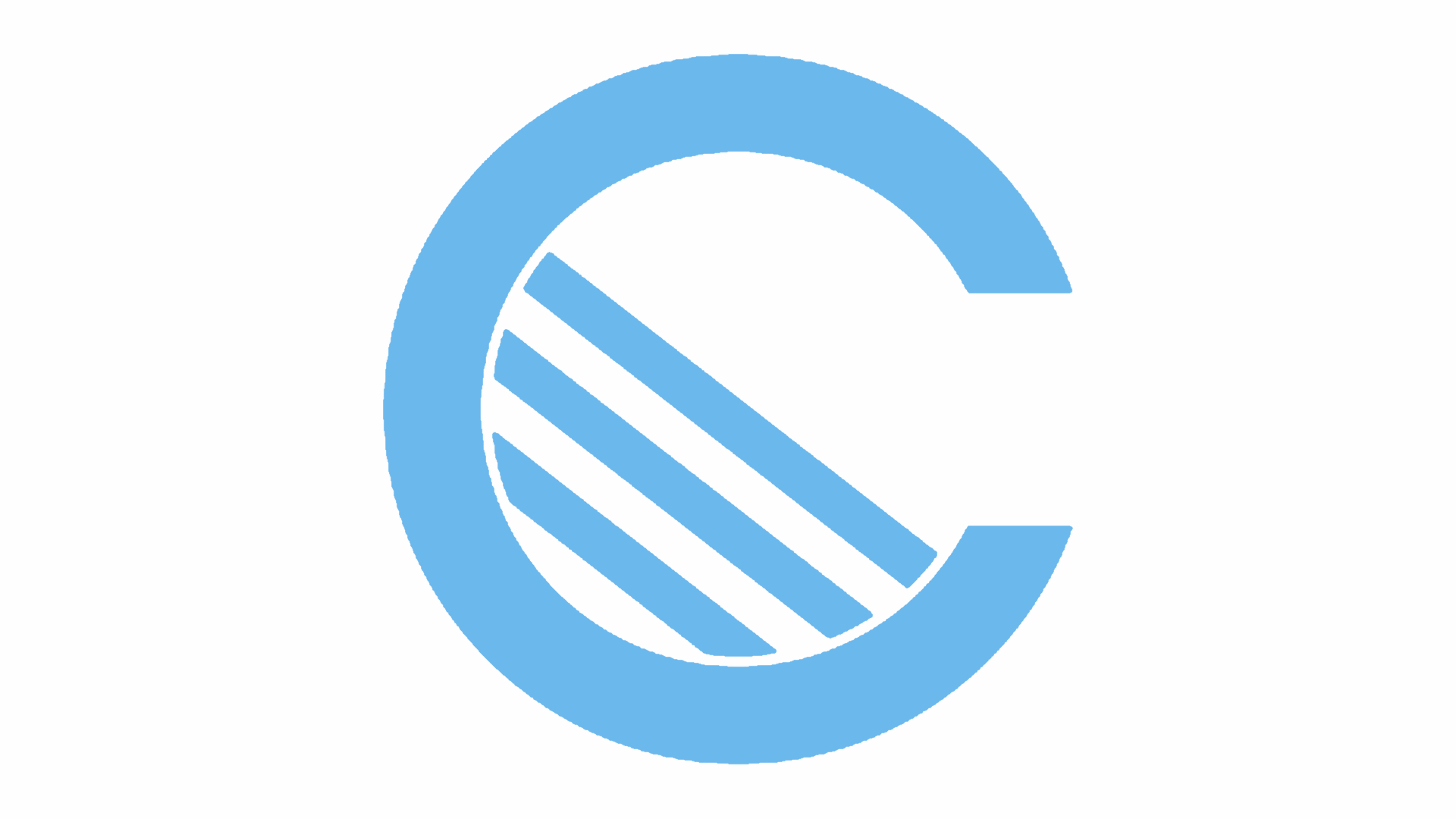 Manchester City are known for their extravagant spending in the transfer market but have been quite restrained this summer with just one major signing.
Riyad Mahrez arrived for a club-record fee of £60million, but with days of the English transfer window remaining the second-biggest investment has been in young Dutch defender Philippe Sandler, who arrived from PEC Zwolle for an estimated £2.6million.
Beyond Mahrez and Sandler, the only other known arrivals have been talented teens such as Claudio Gomes, Adriá Bernabé and Ben Knight, who cost nominal fees or nothing.
Indeed, it has been a strange summer in the market for City, who have been more of a selling club than a buying club. The usual strategy of loaning out many players has continued, but we're seeing more leave on permanent deals or being released. Of the 35 outgoings we have recorded this summer, 15 have been loaned, 12 sold, and 8 released.
Unless City surprise us, it doesn't look like we'll see any more big-name arrivals – perhaps an investment or two. The club seems poised to have an almost unprecedentedly low net spend. Has the money run out? Of course not – the accelerated spending of recent years means Pep Guardiola doesn't feel the need for many new players, although he would have liked Jorginho added to his squad.
The priority for Txiki Begiristain and his staff appears to be selling or loaning more players, with as many as SIXTEEN players still needing their future defined.
Keep in mind that most European windows close after England's, so for those who could head abroad, there is no rush compared to the ones who will stay local.
So who are those who could still go before the transfer window slams shut?
Joe Hart
What will become of the former England number one? After underwhelming loan spells at Torino and West Ham, 31-year-old Hart's stock is at an all-time low and City have reportedly lowered their £5million price-tag, which says a lot.
There is an appetite at the club to help Joe secure a permanent move as easily as possible, as a reward for his years of loyal service, and that could even mean allowing him to go on a free transfer. The difficulty is Hart's enormous pay packet which reflects where he was at in 2012 more than the struggling goalkeeper we see today. Coupled with the fact that his contract has only 12 months left, it makes him difficult to sell.
The suggestion is that Hart's future may again lie away from the Premier League, with Patrick Vieira's Nice having been tenuously linked with a move for him earlier in the window, and Turkish giants Fenerbahce said to have an interest.
Stay or Go: Joe's a goner unless no offers arrive.
Oleksandr Zinchenko
A £16million bid from Wolves for the likeable Zinchenko was accepted by City last month and it looked a dead cert that he'd be on his way. Then Fulham threatened to make an even bigger offer and the Blues looked set for a big profit on the Ukraine international.
Zinchenko seemed reluctant to go and then Jorginho joined Chelsea. This was relevant because City told the press a new midfield signing would be unlikely, and Zinchenko was deployed in the holding role during the tour of America, suggesting the versatile player could still play a part next season – even if his chances at left-back would be limited by the return of Benjamin Mendy.
Wolves and Fulham have now moved on to other targets and the signs are good for Oleks to remain at the Etihad. And Guardiola may refine the technically gifted youngster into a Jack of all trades, similar to how James Milner has been perceived, which will make Zinchenko a valuable asset to the squad.
Stay or Go: Stay. He almost seemed to have one foot out the door, but like Delph last year may benefit from hesitating on a move away.
Patrick Roberts
The 21-year-old is one of City's most valuable assets who is available for transfer, but talk of a move has quietened down since the idea of him being involved in the Riyad Mahrez led to nothing. Leicester City are still thought to hold an interest in the winger, but if they do, they're taking their sweet time about it.
Despite a lack of reports linking him away, Roberts is sure to have plenty of admirers and in recent days there have been whispers of Celtic signing him again – this time on a permanent deal. The Scots would have to break their transfer record to sign Roberts, who City value at £15million.
Many argue that Roberts spent too long up north and he has even admitted Celtic was his 'comfort zone' when he had the chance to join top-flight English, French or German clubs last season. It remains to be seen if he fulfills his potential but – in the short-term at least – it will not be at City. Expect a buy-back clause on this one.
Stay or Go: Gone before the close of Britain's transfer windows.
Eliaquim Mangala
Mangala continues to be City's most difficult player to shift on a permanent basis. One of the club's most expensive – and worst – signings of all time, the Frenchman cost almost £42million all up it was revealed during the Footy Leaks exposé era. Despite flashes here and there, City have not received a good return on their huge investment.
Even after a good 2016-17 season on loan at Valencia, City failed to sell him as the player resisted interest from Stoke City, West Brom, Spartak Moscow and, finally, Crystal Palace who offered £23million for him on deadline day last year.
Complicating matters is the fact that he is still recovering from a serious knee injury sustained two games into his latest loan spell at Everton. This may mean the best hope is selling or loaning him abroad before all of the European transfer windows close. The latest story from afar is that he was offered to Fenerbahce, but because of their ongoing FFP concerns, they'd only be willing to take him on loan.
Mangala is out of contract in 12 months, so unless they renew his contract – and it has been speculated, believe it or not – City will see their big-money signing walk away for nothing in less than a year.
Stay or Go: Difficult to say, but he may stick around until January at least.
Jason Denayer
Few players have been lost in the loan system more than Denayer in recent years. Touted as a future star, the idea was to phase him into the first team before a Nicolas Otamendi-sized transfer opportunity presented itself in 2015, meaning Denayer was sent to Galatasaray having previously been with Celtic.
The 23-year-old is not short of talent and that is reflected in City's €10million asking price – but even that is too high for Galatasaray, the club he seems determined to rejoin despite interest from across the continent. Reports from Turkey suggest City and Galatasaray are in a stand-off right now, with the Turks using the will of the player to try and get him on loan (for a THIRD time) before the transfer window shuts.
A dozen other clubs would surely love Denayer among their ranks and City's preference appears to be a sale, so it will be interesting to see how this ends up. One thing is for sure, Denayer will not be part of the Premier League squad submitted when the season starts.
Stay or Go: He'll go, but will it be to Istanbul?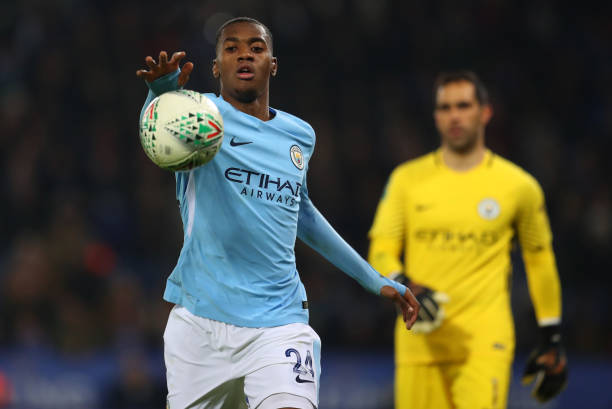 Tosin Adarabioyo
Adarabioyo is one of City's most highly-rated prospects and signed a new deal in summer 2017 after a contract stand-off that had the likes of Everton and Celtic watching with interest. Objectively speaking, it's hard to say that was the right decision for the 20-year-old who was handed just 4 appearances last season – compared to 3 appearances the year before.
With Aymeric Laporte arriving in January, the chances of regular first team football at City remain quite slim for Tosin, who didn't even get much of a look-in when injuries piled up over the festive period. It should also be noted that Tosin was an unused sub in two of City's three pre-season fixtures in the USA, despite it being a star-deprived City squad. Former Pellegrini pre-season favourite Cameron Humphreys even featured more.
The writing may be on the wall and a move may be the best option for Tosin – but with Vincent Kompany's fitness forever in doubt, Pep may want a fifth centre-back and the question is who? Mangala, Tosin, Sandler, Eric Garcia or Humphreys?
Stay or Go: It's 50/50 for me, but I'll gamble on him going before the window closes.
Philippe Sandler
Manchester City's newest signing is the classy centre-half from Holland, Philippe Sandler. His arrival came as a surprise to no one who visits this site or follows us on Twitter as it was pretty much arranged in January, with Sandler even giving an interview in March describing it as a 'fairy-tale'.
The plan, according to tier 1 Dutch sources, had been to loan him back to the Eredivisie for the new season, but with a higher-ranking team than PEC Zwolle, such as PSV Eindhoven. Potentially complicating things is surgery Sandler had at the end of May, meaning he has not been involved in pre-season. This makes it incredibly hard to know what the situation is with the talented 21-year-old.
Helping City's cause, if they do want to loan him back to Holland, is that the Dutch transfer window is is open for another month, giving him plenty of time to recover from whatever injury has set him back. If he doesn't recover in time, he could stick around until January and potentially get some League Cup appearances – he's a very highly-rated talent. Oh, and he can play holding midfield, which gets the Pep Guardiola tick of approval.
Stay or Go: It all depends on his level of fitness, but I'll say he'll be loaned to Holland by the start of September.
Brahim Diaz
Of all the players in this article, it is the future of young Brahim that will worry City fans the most. There are disagreements over the next step for him and with a year left on his contract, Blues are having flashbacks to the Jadon Sancho situation. Sancho's new team, Borussia Dortmund, are also said to be interested in Brahim.
City must do everything they can to secure the long-term future of Diaz, because even if he doesn't make it at the Etihad Stadium, he's already a valuable talent who could fetch £10million or more if put up for sale. However, it's clear that Pep Guardiola would like him to break through – it's just complicated right now with the wealth of established attacking talent at the club.
Girona FC want Brahim and he is resisting a move in favour of staying and fighting for his place, making this a very complex situation. The priority is getting him to sign a new contract, but City must first convince Brahim that they have his best interests at heart. A year in La Liga, with a top-half club, does not seem like a bad move, but Diaz's desire to stay at City – despite an uphill battle for game time – is perhaps reflective of how determined he is to go to the very top.
Stay or Go: Who really knows? I'll be an optimist and go for a happy ending: new contract, a year at Girona, then back in Pep's plans.
Lukas Nmecha
Strong as an ox and good in front of goal, Nmecha has to be considered one of English football's best strikers of his age group. He was Guardiola's preferred choice up front in pre-season with both Sergio Aguero and Gabriel Jesus on holiday, but with the South American duo returning, his immediate prospects of game time appear limited.
Nmecha has very little first-team experience and a loan move looks a certainty for him, with Swansea, West Brom and Blackburn all eager to acquire him for the new season. He's physically ready for the Championship and seems to have the talent to go with his physique, so a year in England's second-tier should work out for everyone.
Stay or Go: Brace yourself Championship, Lukas Nmecha is on his way.
Douglas Luiz
The young Brazilian midfielder has been one of City's biggest investments in recent years. When I say 'investment' that means one for the future, not one thrown straight into the first-team mix. Douglas cost around £10.7million from Vasco last year and in all honesty his loan spell at Girona was a disappointment. He struggled for game time and didn't make a big impression.
Against Borussia Dortmund in pre-season he looked out of his depth, but after overcoming a brief injury that eliminated him from the Liverpool game, he looked quite a player against Bayern Munich in the last leg of City's tour of America. Finally, we got a glimpse of the potential City invested eight figures in.
The question is, having missed out on Jorginho, does Pep feel hard up for holding midfielders? Rather than Douglas, will he use 18-year-old Claudio Gomes or Oleksandr Zinchenko as a back-up to Fernandinho, Gundogan or even De Bruyne who can play the '6' role? Douglas wouldn't take a Premier League squad place since he is under 21, but playing every week would aid his development and I think he could end up back at Girona or elsewhere on the continent.
Stay or Go: Pep may be tempted to keep him around, but a second season on loan is likely.
Brandon Barker
Once considered City's most exciting English hope, local boy Barker has sort of disappeared into the loan system like so many do. Spells at Rotherham and NAC Breda were, to put it bluntly, underwhelming, but last season's stint up north at Hibernian saw him excite fans and really begin to show his talent at a senior level.
Barker has no future at Manchester City, that is obvious, and will be on his way before the transfer window shuts – the only question being, like with several others in this article, loan or permanent? Hull are interested in the 21-year-old but he is not their top priority and they have been considering their options.
I'd expect to see Brandon land in the Championship and begin to build a decent career for himself.
Stay or Go: He'll be gone come August 9th.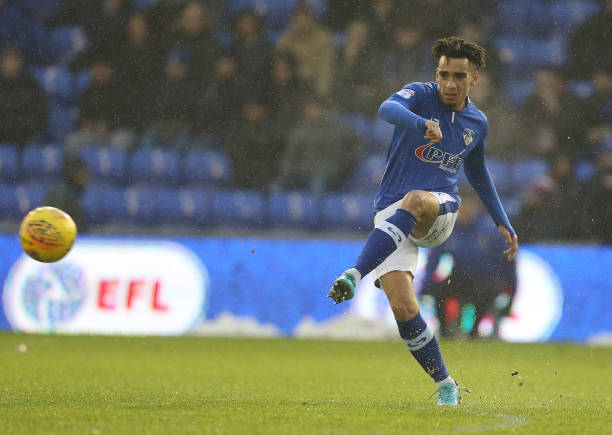 Kean Bryan
Another local lad, Bryan is also facing a future away from the Etihad Stadium and came very close to joining Steven Gerrard's Rangers only for a mooted deal to collapse very late in the day. The first suggestion was Kean had failed a medical, but comments from Gerrard implied the 21-year-old got cold feet and wanted to keep his options open.
In the past day, I've heard Sheffield United have emerged as a serious option for Kean, a talented and versatile defensive player who has the potential to one day play Premier League football. And Sheffield United, who took David Brooks from City when he was released, turned him into a ₤10million talent, then sold him to Bournemouth, would seem like an ideal destination. Another one for Sell-on Clause FC.
Stay or Go: Kean's decade-long stay at City will come to an end this summer.
Cameron Humphreys
Re-emerging from the shadows in pre-season, Humphreys was given a surprising amount of game time in America, starting against both Liverpool and Bayern Munich, while coming on in the second half against Borussia Dortmund. That meant he played more than Tosin Adarabioyo, something few would have expected.
Humphreys has been beset by injuries recently, which has hampered his development. In the summer of 2015, at the tender age of 16, Humphreys played in City's pre-season fixture against Real Madrid and was handed two FA Cup appearances by Manuel Pellegrini in the season that followed.
Even so, with the wealth of centre-backs at the club, and Eric Garcia impressing even more in the States, there seem to be no obvious chances of game time on the horizon for Humphreys. Still 19, a loan spell would undoubtedly be of great benefit to him and that is surely the logical next step for his career.
Stay or Go: A first loan away makes sense and could happen before the new season kicks off.
Aaron Nemane
France-born Nemane had a disappointing loan spell at Rangers last season before faring better in the Netherlands with Go Ahead Eagles, which led to him making 17 appearances in the second tier of Dutch football.
I understand Nemane was recently on trial at League One side Bradford City but they seem to have passed on offering him a contract. Without any doubt, Nemane's future is away from Manchester City and assuming he can find a new club, he'll be on his way soon.
Stay or Go: He'll be on his way.
Thomas Agyepong
Once-capped Ghana international Agyepong is a talent of some potential being one of the fastest players on Manchester City's books. He excels in one-on-one situations and has impressed NAC Breda fans during his loan spell there – but injuries have really held him back.
Like all of the Ghanaians signed by City in recent years, the plan is more to give them a pathway into Europe and try to profit on them than integrate them into the first team. As we were able to exclusively reveal in July, the 21-year-old has been in talks with Scottish club Hibernian about a move – probably a loan.
That move is still on and could go through in the coming days, despite Hibs boss Neil Lennon having some concerns about his fitness record. It'll be Agyepong's first real taste of football in Britain and will help his career along.
Stay or Go: Edinburgh is calling if all goes to plan.
Chidiebere Nwakali
Last up is Chidi Nwakali, a member of the exciting Nigerian generation of kids that won the 2013 U-17 World Cup. That led to City signing both Nwakali and Kelechi Iheanacho, who proved to be quite a sensation and is now an established Premier League footballer. Things haven't been quite so easy for Chidi, who has been loaned out all over the place with spells at Atlético Malagueño, Girona FC, Start, Sogndal and Aberdeen – five clubs in five different countries.
Nwakali has had enough of the loan system and knowing he has no chance at City wants a permanent move this summer.
There is said to be interest from Holland and Belgium in the 21-year-old midfielder, with Kevin De Bruyne's former club KAA Gent among them.
Stay or Go: Gone, probably on a permanent deal.
—
That's sixteen players who could still pass through the Etihad departure lounge before the transfer window shuts – and there could be even more heading out on loan or otherwise, perhaps some EDS prospects deemed ready for the men's game.
It truly is a talent factory at Manchester City these days, although the number of permanent deals this summer – many loaded with buy-back and sell-on clauses – suggests the club may be altering their strategy some, as City Watch writer Jack Heale recently wrote about.
One thing is for sure – even when City have a quiet summer on the buying side, there's still plenty of transfer activity for Blues to follow!