Now Pay Attention: Time for the English Women's Game to Move on to the Next Level – City Watch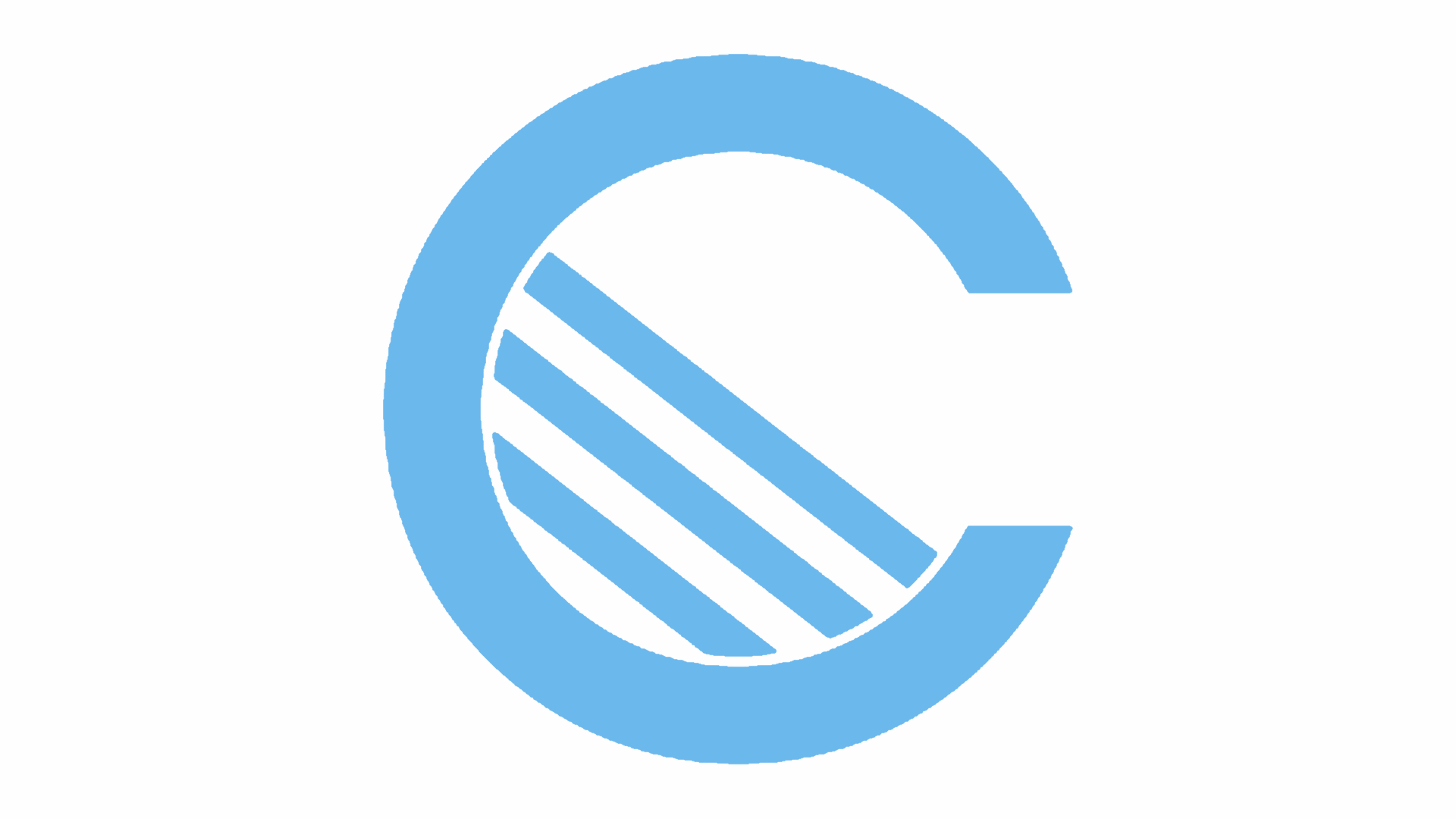 Saturday 13 May will forever echo in City's collective consciousness. It was fitting that Man City Women finally got their hands on the FA Women's Cup on this date of all dates, then. Current holders of all three domestic English trophies, MCWFC are forging a dynasty, proving that if you invest in women's teams, allow players to become full-time professionals, and give girls a chance, you'll reap the rewards in terms of growth, quality and silverware.
City shone at Wembley Stadium, against a decent Birmingham City Ladies side; the two teams may be located only 100 miles apart, but investment-wise, they are galaxies away from each other. What Marc Skinner and his team at Damson Park have done with the wealth of talent at their disposal deserves to be applauded, and the Midlanders, who will celebrate their 50th anniversary next year, fought back to some extent in the second half, scoring an excellent consolation goal through Charlie Wellings. By then it was all over, however; City had hit the back of the net three times after barely half an hour, two headers from Lucy Bronze and Carli Lloyd ensconcing Izzy Christiansen's sharp strike from box. Given City's talent and set-up, anything less than victory would have been majorly disappointing. (Dark!) Blues had given us a scare in the WSL Spring Series a few weeks back, with City only managing to salvage a hard-fought 1-1 draw. There was no room for complacency at Wembley, but City's dominance was suffocating, and thanks to the Blues' excellent pressing, passing and use of width, the score could easily have been higher on another day.
Job done, then – the elusive FA Cup will now sit proudly in MCWFC's trophy cabinet, and the team can focus on retaining their league title when the new full WSL starts in September. Roll your mind back to 13 May 2012, and MCWFC had just secured promotion to the FA Women's National Division for the first time, and would only be officially affiliated with MCFC – that is to say, properly part of the same organisation – that summer. The idea of playing and winning at Wembley was just that – a mere fancy. The Olympics and a passionate, desperately unlucky 2015 World Cup campaign helped women's football become cool to an English audience, resulting in even record attendances of 35,000 for the 2017 FA Women's Cup being slightly surprising – couldn't we have pushed 40,000? Here's the point of my musings (finally) – for all those who attended the match, and for those women's football fans who've been to other FA Cup Finals – it has to be said it's a very odd experience. Maybe the fact that such a big stadium is half-full has something to do with it. But for those used to watching the men's game, and being caught up in all the excitement and drama that is part and parcel of a Premier League football crowd, the FA Women's Cup has a final nut to crack; getting its audience to actually care.
Now that's a bold statement, I admit. The women's game in this country has grown exponentially, and as someone who was told aged 10 '…you can join football club, but you can't play for the team, because you're a girl…', seeing the likes of Houghton, Scott, Walsh and Parris bossing it at Wembley is wonderful. Seeing dozens of little girls dressed in replica City, Birmingham, Real and PSG kits (more on the neutrals later) is equally inspiring, and witnessing more and more men turning up and tuning in to the women's game is further encouraging. In 2014, the women's Cup Final was held at MK Dons' ground, with a fairly impressive attendance of 15,000. Nowadays, a respectable Premier League-size crowd of over double that 2014 total is expected at this game, which is testament to the hard work The FA, amongst myriad others, have done to grow the sport. But a few things still jar. The fact that the Mexican Wave makes an all too early appearance, for instance (after 15 minutes? Come on guys!). The fact that most of this year's Cup Final crowd seemed more intent on throwing foam footballs like frisbees rather than paying attention to the pitch. And the fact that you get the feeling, being there, that the vast majority of people don't care.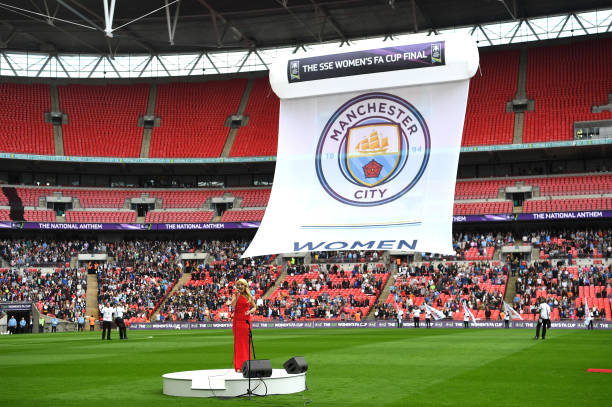 Why should they? Does it matter? They are there, filling seats, and making potential sponsors see pound signs – all good for the continued growth of the women's game. There' are plenty of men's games where the action on the pitch is that dire that the main source of entertainment stems from the crowd itself. Hell, as City fans, we know that scenario only too well. But even in those bleakest of times, there's been a certain level of respect given to the match taking place. And when the stakes are as high as a Cup Final, the focus is where it rightly should be; on those 100-odd yards of grass in front of you. More than ever, I was struck by the stark contrast between the men's and women's games at Wembley. Not by anything I saw on the pitch – the quality and technicality shown by City was class, with Scott's screaming shot, which sealed the win, an absolute peach. Rather, it was the attitude of the crowd itself.
It reminds me how important the culture of football is. Those little rituals which we have and practise that make the whole thing more special. This is what non-fans don't get, and it's sad to think that they'll never feel that tingle as 50,000 other people sing Blue Moon in tandem with you; they'll never feel their heart about to burst out their chest and beat its way down the road as their team is on the cusp of an agonising victory. Feeling these things in a stadium just cannot be beaten; as a Midlands-born half-Manc, I've sadly been an armchair fan more than I care to admit, but the games I do go to and the moments I have witnessed are just magical. The contrast between City's victory over Liverpool in the 2016 League Cup Final, and City Women's thrashing of Birmingham this year was marked. 2016 was the time when I finally got the chance to do my usual apesh*t-City-winning-celebration in a stadium; it was a different tone this year, mitigated by the fact that like an idiot I'd bought a ticket amongst neutrals and Brum fans (the latter were amazing, by the way – true supporters who were sporting enough to applaud City's goals and stay for the trophy presentation. Kudos indeed).
'Neutrals' is the key word here – most other football games, certainly in England, just don't contain them. Or rather, they do, but they are so in the minority compared to the die-hards, that their prawn-sandwich-munching, selfie-snapping lack of passion has little effect. It is honestly great that so many neutrals are drawn to the FA Women's Cup Final; they make up a vast majority of the crowd, and for many, it's their first experience of a live game. No wonder so many parents want to take their children, for that reason – it's a safe, exciting space in which to watch live football. If this had been a men's game, my ticket-buying idiocy would have been much more dangerous, quite frankly. I somehow escaped being clouted on the head by a foam football, but I wouldn't have been able to cheer City's goals in what was effectively the Birmingham end, had this been the men's Final. With its origins in the 60s and 70s, the women's game in this country was first established at a very difficult time, when women's sport just wasn't taken seriously (Boston marathon and Billie Jean King, anyone?). Visionaries like Sheila Stocks, who helped found the famous Doncaster Rovers Belles in 1969, were bloody brave, doggedly going out there and both playing the game they loved, plus advocating for it, amidst a sea of discouragement. Perhaps such battles helped foster the mutual respect often found on the terraces at women's games. The passion and partisanship is there in droves, but opposing fans can intermingle without fear of reprisals. The question still goes begging, though – when it comes to the pinnacle of women's domestic football competition in England, how can we get the neutrals engaged?
This is where organisations like MCWFC OSC are doing sterling work. As I looked forlornly over at them, across the opposite end of the stadium, I realised even more that they are laying the foundations for an entirely new football culture. There's a lot of debate about whether the women's game should just ape the men's in every aspect, or whether it should be recognised as different, in terms of culture as well as technicalities. For me, stubbornly refusing to join in with the Mexican Wave like the curmudgeon I am, the lack of care given by the neutrals was stunning, but then I am biased – I'm a product of the men's game, that fan culture, and I'd find it hard to move away from that. Maybe it'll all be worth it if just 10% of those neutrals stick with football, and especially the women's game; their interest will grow with time. The next big test for the English women's football is when its showpiece domestic match feels like a Cup Final, though, and not a pop concert with a game on the side. Our players deserve more respect than that, after all.
Am I right? Is there a need for the neutral to be negated at women's games, or should there be space for such fans? Is that part of what sets the women's game apart? Let me know.