Chelsea 0-1 Manchester City: Match Report & Highlights – City Watch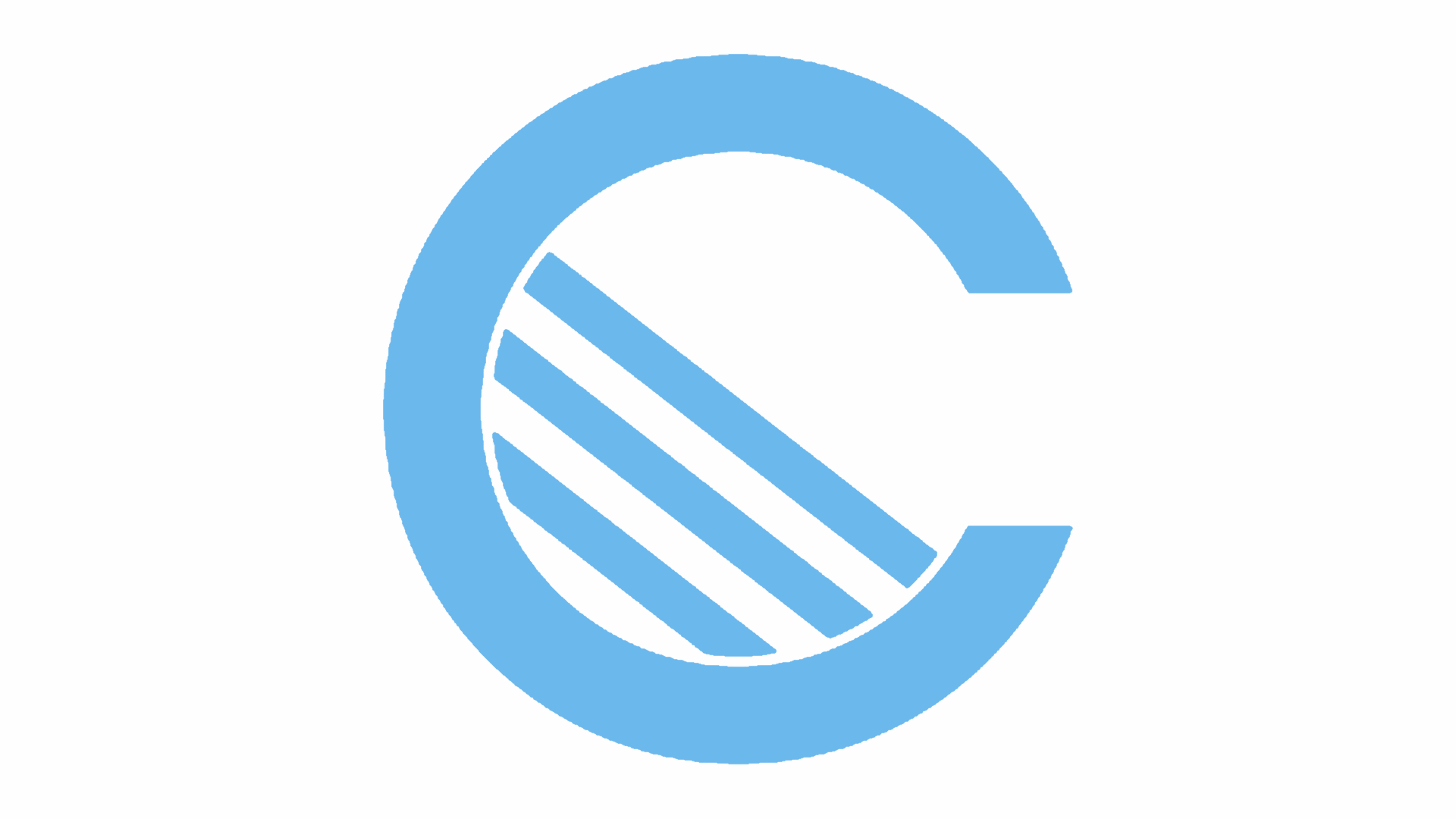 The face of Pep Guardiola appeared on the screen. Behind him, the interview backdrop with all of its advertisements. In front of him, the blue, fuzzy microphone. On him, a beaming smile.
As the interviewer told him that we had towards 70% possession in both halves, his face lit up. When asked about Fabian Delph, the same. "I'm so happy for him because I know how happy he is", was the quote of the interview, when talking about the match-winner, Kevin De Bruyne.
Pep's happy, Kevin's happy, and I'm happy. Never have I felt so happy to be a City fan, because we're good. We're very, very good.
It's no exaggeration to say that we played Chelsea off the park tonight. Not only that, but we played them off their own park, in front of their own fans. They were humbled. Embarrassed. Taught a lesson. And don't forget that these are the defending Champions.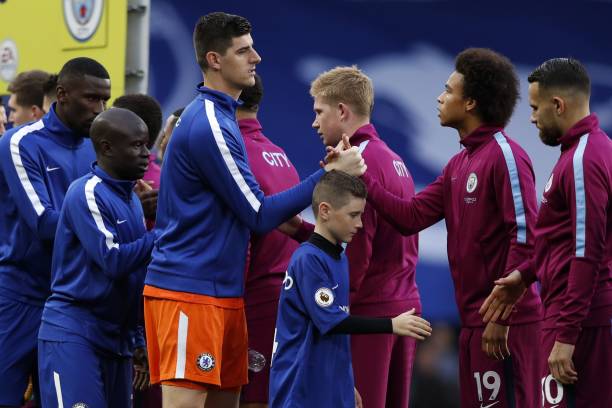 Blues. Whether you're out in town celebrating, or sitting in, refreshing Twitter for more and more delightful reaction to the masterclass that was Chelsea nil, City one – just be happy. Be happy like Pep, and be happy that we've got him.
Because he, coupled with tireless obedience to his philosophy, was the key to this performance. High pressing and possessional dominance was clear to see right from the offset, as Gabriel Jesus charged down a Thibaut Courtois clearance, deflecting the ball just wide of the post. Ten minutes passed with 70% of the ball at our feet, with, despite an early chance for Alvaro Morata, a glancing header that bounced safely over the bar, total assurance from City. Fabian Delph, drafted in at Left-back after Benjamin Mendy's injury, kept Eden Hazard well and truly out of the game.
As the half went on, the pattern of the game became increasingly apparent and typically predictable. Camped in the Chelsea half, City continued to create chances to no avail, as David Silva dragged a shot wide after a scampering run from Walker. Perhaps the best chance of the half followed soon after, as the authoritative Ederson plucked a cross from the air confidently, before releasing Raheem Sterling, who, after excellent counter-attacking link-up play with De Bruyne, fired a cross agonisingly out of the reach of David Silva.
Chelsea's most dangerous player of the half, Alvaro Morata, soon found himself down the tunnel with a hamstring problem, with Brazilian winger Willian replacing him. His first action was almost watching his compatriot Fernandinho open the scoring with a bullet header from a corner, but Courtois reacted well, producing an impressive reflex save to keep the scores level going into half time. A frustrating 45 minutes for City, who were dominant, but goalless.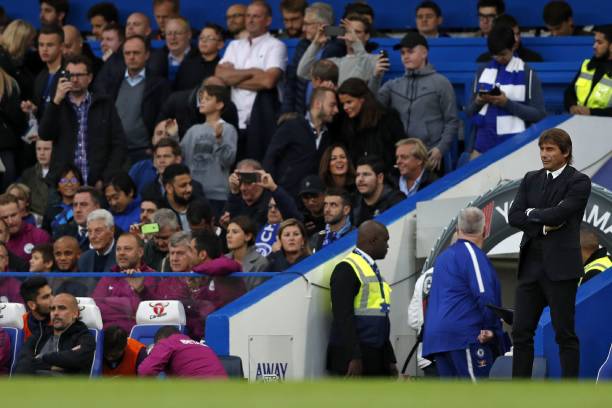 Mumbles of a 'typical top six' performance were audible as the second half got underway, with the next 20 minutes doing absolutely nothing to dispel those pessimistic doubters. It was almost as if half-time hadn't been as City re-established their control of the game, creating more openings with mesmerising movement and pin-point passing from our midfield magicians. Chelsea dug deep to break up our flow, as Tiémoué Bakayoko, N'Golo Kanté and Antonio Rüdiger chopped in the midfield. Two penalty shouts incurred from this new-found Chelsea aggression, as first Andreas Christensen bundled over Jesus, followed by a contentious arm on the shoulder of Leroy Sané from Marcus Alonso.
Sterling made space from a corner soon after, but blazed his volley over. David Silva soon found himself with the chance of the game, but that irritating tendency of his to take too long to get a shot away meant that the space in front of him was closed down before he pulled the trigger. Restlessness was starting to be felt amongst the fans.
Until, arguably one of the goals of the season sent them into euphoria. And who else, but the "60 million-pound flop" Kevin De Bruyne, formerly of Chelsea of course, to fire City into the lead. The move, started by a sublime forward ball from Otamendi, was devastatingly efficient. Swirling, whirlwind football, as Jesus returned the ball into De Bruyne's path on the spin, who duly pushed the ball onto his left before unleashing a powerful drive into the opposite corner. It's a goal, much like Edin Dzeko's fourth at Spurs, Yaya Toure's in the Capital One Cup final, and De Bruyne's winner against PSG, that I will remember for a long, long time. His iconic celebration, culminating in front of the City fans, made it all the sweeter.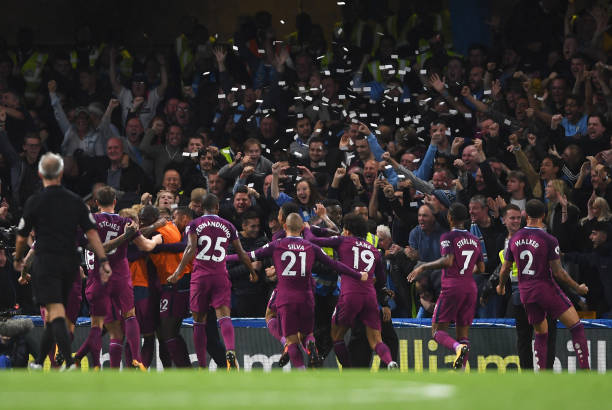 A nervy 20 minutes followed, as Chelsea momentarily regained consciousness. They created openings, but not chances, yet there still seemed to be a depressing inevitability that they would find their way through to goal. But it was City who came closest to scoring in the closing moments, with Gabriel Jesus firing a fierce volley across goal, only to be blocked off the line by Rüdiger. The final whistle, after a horrendously long final ten minutes, signalled joyous celebration and sighs of relief all around. A truly momentous victory.
I could pay tribute to so many of our players for today's masterclass. Fabian Delph was outstanding in an unfamiliar role, Fernandinho was typically tenacious, and John Stones remarkably composed. However, I'll save that for my colleagues here at City Watch to rhapsodise about.
My job in summarising today's performance though, was to simply spread the joy. That's because we are Manchester City. A very good, very professional and very happy football team.
MATCH HIGHLIGHTS