City Watch Review: 'All or Nothing: Manchester City' Episode 2 (Noisy Neighbours) – City Watch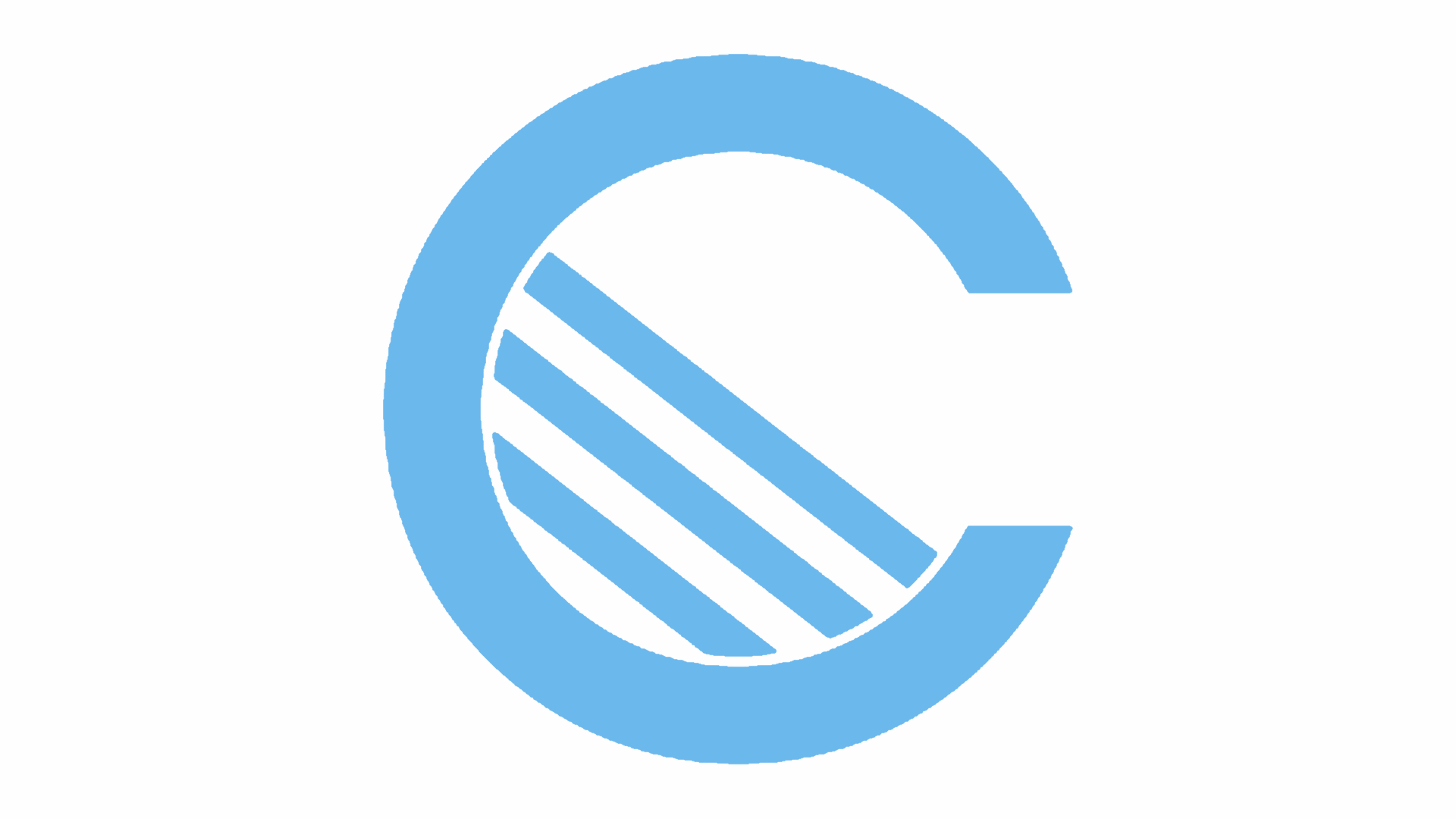 Other 'All or Nothing: Manchester City' reviews: Episode 1 | Episode 3 | Episode 4 | Episode 5 | Episode 6 | Episode 7
The season starts with City playing beautiful football. The derby is quickly coming up, and City brace themselves for the highly competitive game versus rivals Man United. Before then, the team endure a tough away game against Serie A leaders, Napoli, in the UEFA Champions League. Despite losing all away games in Europe last year, Aguero's renowned striker skills turn the tide. — Amazon Prime
If the last few days have served to highlight anything, it is that second episode of Amazon Prime's 'All or Nothing: Manchester City', 'Noisy Neighbours', sheds new light on the age-old rivalries of Mancunian club football.
The episode opens with a reminder of Sir Alex Ferguson's famous words:
Sometimes you have a noisy neighbour. You cannot do anything about that. They will always be noisy. You just have to get on with your life, put your television on and turn it up a bit louder.
Yet as the action begins to unfold, viewers would find themselves increasingly hard-pressed to pin the tag on the boys in blue. The recent comments of Jose Mourinho only serve to illustrate that the dynamics of power are shifting, and the episode he seems to have such a problem with challenges viewers to do just as his predecessor Ferguson suggested all those years ago.
Now you really can turn up the television, but not to drown out the growing racket of those next door. Pump up the volume, I say. Bask in awe of champions-in-the-making. As Ferguson implied, those on top should pay no heed to those who sit beneath them.
For all the pomp and circumstance of derby days and their bad blood, the highlights of Amazon's coverage remain their unbelievable level of access into areas both Manchester City and wider football fans would rarely have the fortune of having themselves. This should not to be diminished into popular cliches like "access all areas" or "behind the scenes" though, and for good reason. Call it irony, but 'Noisy Neighbours' actually thrives when revealing what lies closest to home, or even within it.
Sergio Leonel Agüero, though we may know him as "Kun", is the man who steals the spotlight here. Though the player may perhaps be the most iconic figure in Manchester City's recent history, it is this brief insight into the man behind the goals that makes you feel for the Argentine like never before (spare for a certain 93rd minute goal of course). In fact, it almost makes poetic sense that Agüero scores so many goals, as if trying in vain to fill the goalmouth as substitute for his mostly empty home. Surely, following the Amazon cameras as they passed over the litany of match balls and signed shirts that adorn Sergio's walls will only have intensified a wealth of emotions for City's record goal-scorer.
How is it possible that a man who has given so much happiness to football fans can leave viewers feeling so heartbroken?
Why does the son of Sergio Agüero, grandson of Diego Maradona and godson of Lionel Messi, want Jamie Vardy's shirt?
Why can't I reach through the screen to hold Agüero and tell him everything is going to be alright?
As the segment ended, I wouldn't be surprised if a number of fingers had traced the screen as tears ran down City-supporting cheeks. That'll do, Amazon. That'll do.
To this effect, if the first episode of 'All or Nothing' was the perfect marriage of club football and friendship, then this second instalment is where the people that make up Manchester City really take centre stage. Following Agüero, Nicolas Otamendi, John Stones, Vincent Kompany and even the club laundry ladies get their moment in the sun as Amazon truly lift the lid on the calibre of individual that can be found around the Etihad Campus.
From Pep Guardiola sticking up for John Stones and his "balls", to the City laundry women pondering whether "No. 33", Gabriel Jesus, owns a pair of knickers, no one is above a bit of fun at City. Both get a good laugh, but more importantly it allows viewers to feel as if they could quite easily strike up a conversation with anyone they found wearing the sky blue.
Particularly with Stones, the attention to detail paid to the former Barnsley boy's continued development into a world class defender reminds us just how impressive he was in the early parts of last season before his injury, making his World Cup performances seem more a natural progression than a coming-of-age. More cynically however, it stands as shrewd filmmaking from Amazon, who know that with a greater attachment to the Englishman will be a larger empathy for when he adds to what will become City's ever-growing injury list.
It goes to show that recent rallying cries of 'Dr Cugat FC' are not unfounded, with the Spaniard having featured now in both of the first two episodes of the City documentary. With these repeat appearances though come an increased understanding of how the Barcelona medical team integrate with Guardiola's set up, for both men seem to share the same meticulous nature in their separate professions. As Stones is treated for his injuries, Cugat is perfectly collected as he takes care to find the precise point deserving of treatment, and even shares in a laugh as the ice causes his English patient to spare a sailor's prayer for his manhood.
Even here though, in the sunnier streets of Barcelona, the people of Manchester City have had an infectious presence on those who work for Cugat.
"How is the crazy man?", asks one of the doctors looking after Stones. Before he has time to utter another word, viewers already know to whom he is referring, as I'm sure Stones does also.
"Mendy?" Both men instantly greet each other with a smile that would make the Frenchman proud. If City are to grow as an international brand, then it is brilliant to know that the players are already well on their way to making inroads in gathering fans overseas, even if they are their doctors.
It is this kind of warm image though that will aid in enhancing City's image, and being available worldwide via Amazon Prime is just the kind of exposure that the club have been lacking in order to catch up to the larger global fanbases. Though Benjamin Mendy's penchant for social media would appear to be an tool fit for this purpose also, the sight of him hopping and hobbling down the touchline with his injury problems in order to celebrate with his teammates as Raheem Sterling nets the winner against Southampton is precisely why he is such a crucial figure himself. City's let back may have earned plaudits both in the first episode of the documentary and again in the first few games of this season for his seamless integration with Guardiola's style of play, but his warm nature and kind heart exemplifies furthermore that Guardiola prides good people just as much as he does good football, something that is sure to be applauded universally.
Just as Amazon have focused on the finer details of City's personnel, it goes without saying that attention to detail comes on both sides of the lens. The episode cannot go long without returning to the enigmatic figure of Pep Guardiola, who is shown to captivate the dressing room as if he were delivering a rapturous sermon on Sunday service. Here, we are able to see Guardiola functioning on all cylinders, for whereas Amazon's documentary may have previously foregrounded the Catalan's intensity and sheer desire to win, 'Noisy Neighbours' is when viewers are finally able to bear witness to tactical execution coming to the fore.
To continue our metaphor, Guardiola takes on an almost biblical role as he stands before his players in front of the whiteboard behind him, imparting tactical information as if he has been bestowed with powers of prophecy. It is disciple De Bruyne who pays heed to the words of his manager when convening at half-time in a tight match against Leicester. Guardiola takes him under his wing, identifies Harry Maguire as the weakest link in the backline, and sends his players out to battle once more.
The next scene, and City pounce upon the England international's poor pace as they swiftly move the ball out and score their second goal of the match. De Bruyne is the goalscorer.
When such tantalising gems are to be found within Amazon's filmmaking though, it begs the question as to if City have perhaps been shortchanged of their own excellence. The unparalleled access Amazon enjoyed throughout the 2017/18 season has undoubtedly provided amazing moments of insight, yet there is an growing sense that heaver importance was given to what was happening behind the lens than what was happening before it.
Past and present City seem to fall victim to this over the course of the episode.
During the introduction of Sergio Agüero, the obvious choice is made to finally debut his famous 93:20 goal to Amazon's audiences. However, those in the know will recognise that the occasion lacks some of its majesty in Amazon's retelling, failing to appreciate Edin Dzeko's earlier effort that began the injury time inspiration nor giving full credence to the despair of City's situation mere minutes earlier. Though admittedly this could be easily dismissed as not essential contributing to the forthcoming segment about Agüero, it seems odd that what stands as one of the most iconic moments in English football should be compressed, especially when considered as the most pivotal moment of City's modern history.
Yet this trend would appear to continue more pertinently within the overarching narrative of the second episode itself. It might have a heavy focus on United and their intense rivalry with City, but who can forget the games that preceded the match at Old Trafford?
Following the victory away at Chelsea, which capped off the first episode of 'All or Nothing', City continued winning ways to defeat Stoke City, Burnley, West Bromwich Albion, Arsenal, Leicester City, Huddersfield Town, Southampton and West Ham United by a total scoreline of 24 goals to 8, all before making the trip to Old Trafford. When it was finally time for the first Manchester derby of the season, City had already broken their club record for consecutive wins, having beaten Liverpool, Chelsea and Arsenal along the way. The grit and determination of late winners against Huddersfield, Southampton and West Ham all consecrated City as the team to beat, yet in the narrative of 'All or Nothing', the Citizens do not quite have the same 'runaway train' aura as they seemed to have leading up to their cross-city grudge match.
That said, this is most likely a slight sacrifice in the name of coherent filmmaking, for as mentioned before, 'All or Nothing' excels in its most human moments. In due course, Raheem Sterling's 96th minute winner against Southampton receives the lion's share of the footage, such was the uncontained emotion of rescuing the three points in the dying moments. Ultimately, as much as Blues would like it to be, Amazon's task was not to produce a match-by-match recounting of the 2017/18 season, for all it's splendour. No one was to know how astounding the year was to be for Guardiola and co., and the consequently innocent approach taken allows the film crews to pay attention to some of the more humble aspects of Manchester City as a result.
In that case, then there is no greater event to focus on than a titanic battle of blue and red. There is to be no such humility found here, for this is Manchester City versus Manchester United — a historic fixture which only Sir Ben Kingsley and some truly 'bertied' scriptwriting could manage to escalate even higher.
"It is Guardiola versus Mourinho once more; possession versus defence; attacking football versus 'park-the-bus'," announces Kingsley. Triumphalist may it be, the scripting that has seemed to have irritated Mourinho so much in recent days still rings true, as the Blues ran away with a 64.6% possession under their neighbours's noses.
Time can make memory grow softer, as it is easy to forget that prior to their home defeat, United sat second in the league and were City's most pressing title concern. As the documentary rightfully points out, they had the potential to be the straw that broke the camel's back, standing as the most stern test if the Blues really were going to run away with the league.
It is this drama that makes the end result all the more sweet. The only regret is that the camera crews were not permitted access to the Old Trafford dressing rooms. Forget about the gossip and the 'tea', the only way to sweeten the occasion would have been to see a carton of milk flying through the air in glorious high definition, long since rumoured to have escaped from the grasp of goalkeeper Ederson in the general direction of Jose Mourinho. If only, then perhaps we could have had it in slow motion too.
After what is now two episodes, it is becoming an odd testament to the filmmaking of 'All or Nothing' that the actual football matches shown are losing their magnetism. Of course this is not meant disdainfully, but more in no small part due to just how captivating all other aspects of Amazon's documentary are. From from the privileged perspective of a City fan, it is a strange paradox that an existing familiarity with City perhaps robs some aspect of reliving the results of last season (maybe due to their relative immediacy), yet invests you all the more in the incredible depth found within each episode. True, some parts of the documentary are forced to take a more objective perspective for sake of the uninitiated, yet they cannot diminish what is becoming one of the most brilliant football documentaries in recent years.
all or nothing: manchester city