Stay or Go? What next for Hart, Mangala, Nasri, Bony, Ünal, Mooy and other Man City loanees – City Watch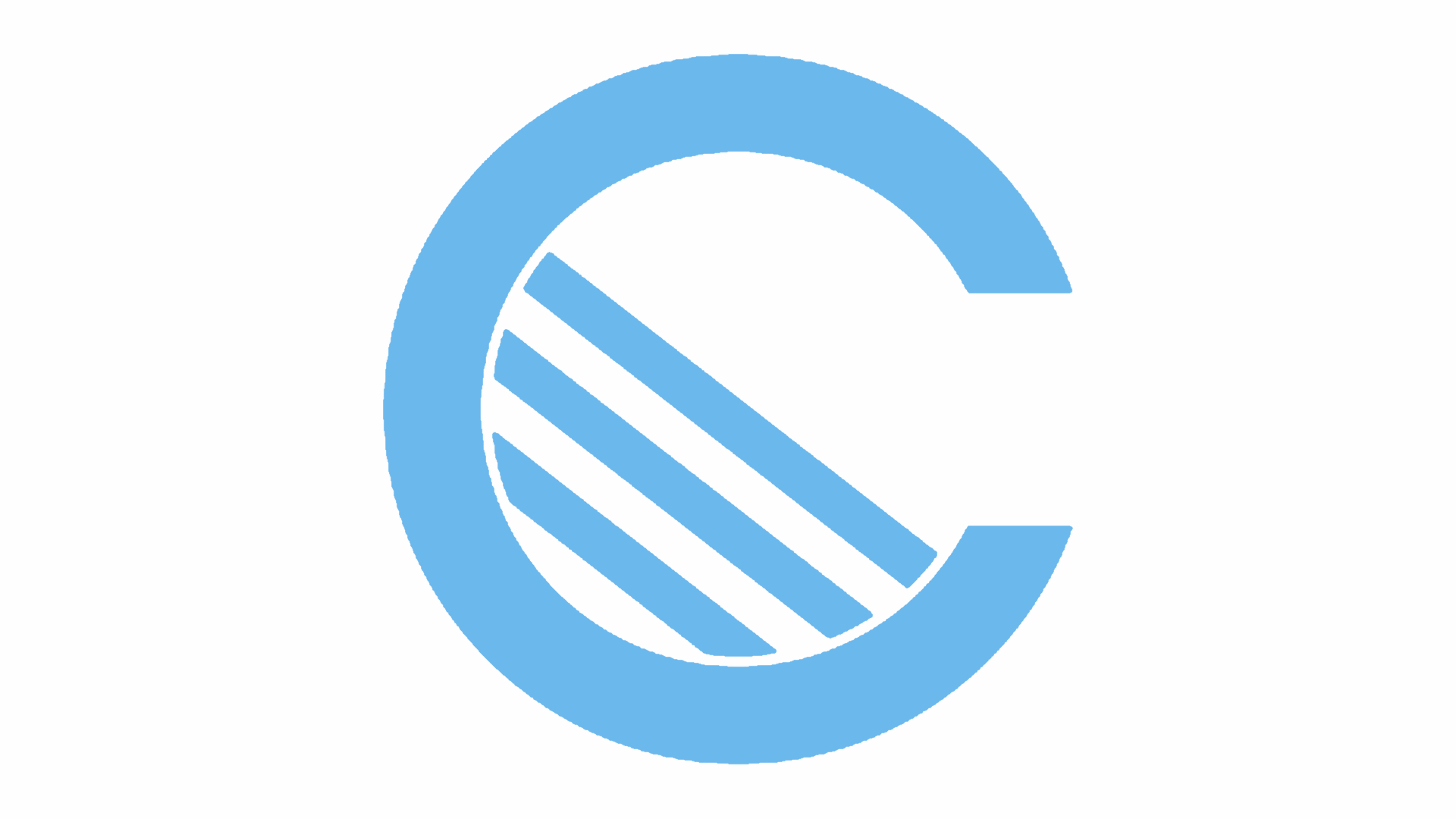 Like Chelsea, Manchester City are starting to use the loan system to greater effect, in some cases to raise the value of a player who has no chance of ever making it, then selling for a profit. You'd be forgiven for having never heard of Florian Lejeune, a 25-year-old French defender City signed from Girona a reported £215,000, loaned him back, then sold to Eibar for £1.2m a year later. Some question the morals of 'farming' players, but Chelsea have made huge profits doing it and unless FIFA decide to bring in new rules, it is perfectly legal and some would say very smart.
City do not use the loan system solely for this purpose of course. Many are sent to clubs with the genuine desire to see them develop and return to a challenge for a place in Pep Guardiola's first-team squad. The reality is, though, that at the level Manchester City play at, or aspire to, only a select few will ever make it. That goes for players in the academy too, although the sheer quality of talent at the CFA now will increase the probability of kids making it in the near future.
Over thirty players are currently out on loan, some you may have never heard of, including African youngsters imported to Europe and then shipped out with work permits impossible at this stage of their careers. It isn't just kids either – City struggled to sell a number of big names Pep decided he didn't want last summer, meaning the likes of Joe Hart, Eliaquim Mangala, Wilfried Bony and Samir Nasri were hurriedly loaned out before the transfer window slammed shut.
In this article, I've selected a number of the loanees, assessed their chances of a return, and if they are to go, how much City might get for them. That part is always tough to call with City because of the huge salaries some earn, meaning the club might have to accept lower fees to attract buyers. This has been a recurring issue since the takeover, with players on big wages no longer wanted and having to go out on loan or leaving in cut-price deals.
So, could any of the current crop of loanees return or are they all deadwood now in Pep's eyes? Let's take a look.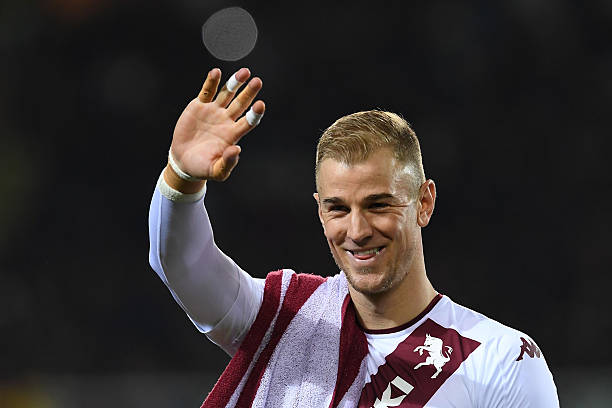 Joe Hart (29, Goalkeeper)
Loan Club: Torino
Estimated Value: £15m to £25m
Stay or Go: Go
Let me be blunt here: Joe Hart has no future at Manchester City. None. He's a goner, whether on loan again, as City would prefer, sold permanently in the summer. This fact will pain many Blues who still hope he can return, but he simply isn't what Pep Guardiola wants or needs. And in my opinion, even if he could pass a ball well, he could still be improved upon. The longer Joe Hart is away, the better a goalkeeper he seems to become in the eyes of some fans and several in the media. The truth is, that while a highly competent goalkeeper, there isn't anything particularly special about Hart anymore. He is a very good 1v1 goalkeeper, but he never kicked on from his great form in the Mancini era and is the second-most error prone goalkeeper in Serie A this season.
Don't get me wrong, I love Joe like most City fans – he is one of us and would love to be back here, but you can't be sentimental at this level and while Pep will smile and praise all of his players publicly, he's quite ruthless and demanding off camera. Even before Guardiola arrived, there would have been alarm bells for Hart, who has never been the most comfortable with his feet. His passing accuracy has improved at Torino, but he is still well short of what Pep requires in a goalkeeper.
Where next for Hart? The Mail on Sunday tells us that should De Gea or Courtois go to Real Madrid, United or Chelsea could make a move. Chelsea I could believe, but even though I don't think there would be a huge issue at City selling him across town (stick an extra £10 million on his price-tag of course), I don't think Mourinho would go for him. Torino are probably deluding themselves if they think City will send him back on loan, because his value will depreciate massively in a year when he's into the last 12 months of his deal. I think he will find an English club, possibly Liverpool, West Ham or Everton if Chelsea's interest is exaggerated. Don't rule out Southampton either if Fraser Forster leaves for any reason. City will hope for several bidders, allowing them to recoup over £20 million for the England goalkeeper.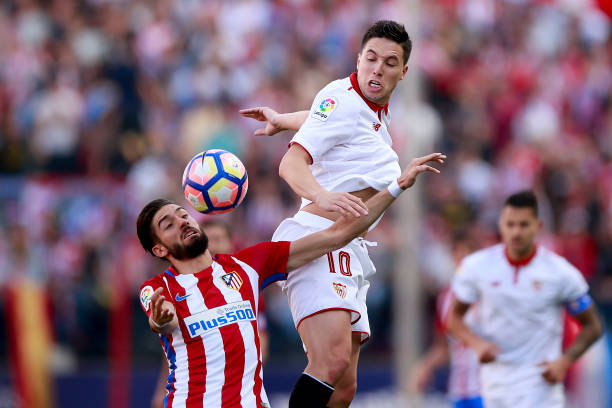 Samir Nasri (29, Midfielder)
Loan Club: Sevilla
Estimated Value: £15m to £20m
Stay or Go: Go
I'm a big Samir Nasri fan and have been quietly hoping he could return as part of Pep's plans. But a recent dip in form, a couple of scandals recently (drip, drip), and absolutely no talk in the media of him being in Guardiola's thinking have convinced me he's on the chopping block. It's quite unfortunate, because a fully motivated Samir – the one we saw earlier this season – is an outstanding player, well-suited to a Guardiola team, and could play several positions in the current City side.
The big obstacle in selling Nasri is his salary, with the 29-year-old reported to earn around £170,000 a week at City. This prices out many clubs, but in a recent article I wrote on his options, I highlighted a few possibilities. Arsenal may need an overhaul and could welcome him back, but many Premier League sides could get in range of his wage demands. A return to Marseille is something I wouldn't rule out with their new investment and desire to challenge for honours again in France. And don't forget China, perhaps Manuel Pellegrini's Hebei China Fortune who France Football claimed in January fancied signing Nasri or David Silva.
So I expect it will be 'au revoir' to Samir Nasri in the close season, but City will hope to recoup a decent fee for the Frenchman. Because of his wages, he will probably go for less than his market value, unless China comes calling and he agrees to go there, but Etihad chiefs should hope to bring in at least £15 million for the playmaker.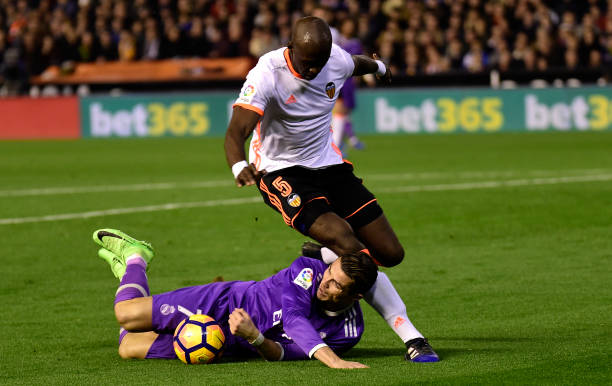 Eliaquim Mangala (26, Defender)
Loan Club: Valencia
Estimated Value: £15m to £30m
Stay or Go: Go
If not Joe Hart (and his English premium tax), I believe it could be Eliaquim Mangala who fetches the biggest transfer fee for City this summer. That is despite his wages pricing out many clubs who would otherwise be interested. However, good central defenders are hard to find and while Mangala is far from perfect, he has proven at Valencia this season that he is well capable of playing in a top league and at a good level. He is considered one of the few success stories in an otherwise disappointing season at the Mestalla this year, displaying good leadership skills, something that will appeal to many coaches around Europe.
Some would like him back at City, but that isn't going to happen. Although he has the physical attributes, he seems to lack the level of footballing intelligence and composure required of a Pep Guardiola defender (see: John Stones). But even if Valencia can't buy him, due to FFP concerns, he should not be short of admirers. I could see a few Premier League clubs taking a look, plus teams in Spain and Italy. Back home in France, Marseille could find the prospect of signing a French international enticing as they look to rebuild. Mangala is represented by Gestifute, Jorge Mendes' agency, and Mendes has his hands in the Chinese Super League, where he could attempt to sell Diego Costa this summer. Could Mangala also be an option for China – would he even go there? City have yet to really exploit China's wealth by selling a player there, but if there are a lack of European options for Mangala, Mendes could nudge him towards the Far East.
Mangala could fetch up to £30 million if there is competition for his signature. As mentioned, it's not easy to find a good defender now and they tend to carry a premium. If his wages scare off suitors, then City might have to take a major loss on their outlay for the 26-year-old and accept £15 million to £20 million. Like with Hart, now is the time to sell Mangala because in 12 month's time, he'll only have a year left on his contract and his value will depreciate.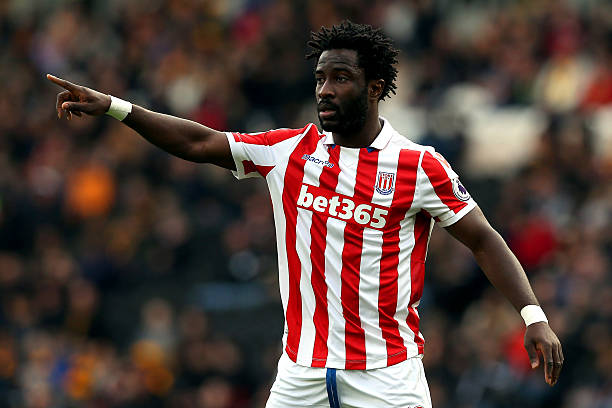 Wilfried Bony (28, Forward)
Loan Club: Stoke City
Estimated Value: £10m to £15m
Stay or Go: Go
If you've been following the news, you'll have heard that City rejected the chance to sign Paulo Dybala in early 2015, with Pellegrini instead preferring Wilfried Bony. Quell your anger for a second because while it was still a stupid move, the reputations of both players were quite different back then.
But as we all know, Bony was a disaster at City, making you wonder which of the high-level scouting team recommended a player so incompatible with City's style of play. Bony was a great goal scorer prior to joining City and still may be, but he hasn't had much chance to show it at Stoke this season, with Mark Hughes not fancying another player he took on loan from City (John Guidetti fared similarly). The Ivorian has about as much chance as myself of being one of City's strikers next season, so where will he go? According to recent reports, Everton, West Ham and West Brom are all keen, while Galatasaray and Lyon could be options abroad.
City will take a huge hit on Bony, who cost an initial £25 million, and will be lucky to get £15 million back.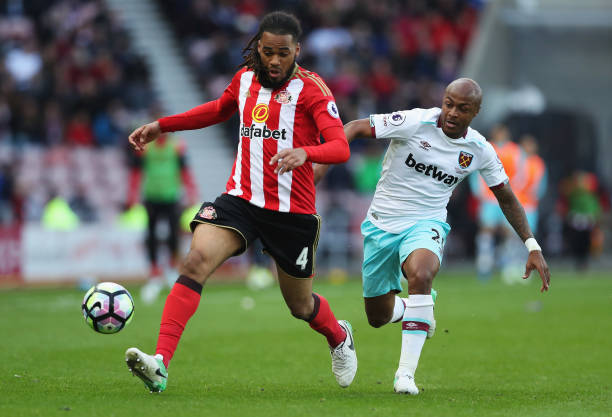 Jason Denayer (21, Defender)
Loan Club: Sunderland
Estimated Value: £8m to £14m
Stay or Go: Go
Jason Denayer has been unfortunate enough to be part of a shocking Sunderland side under David Moyes this season, and has found it hard to make an impression. In the long-term he may benefit from this – 'build character' as the football cliché goes. As it stands, though, I'm not sure Pep Guardiola will have seen anything in him as a defender or midfielder that will make him want to bring the Belgian international back for next season.
Denayer has talent but has yet to show anything in the Premier League that suggests he is top drawer. With that said, many of history's best teams have had squad players who played a part, without being particularly great. John O'Shea, anyone? However, Denayer has repeatedly said he wants to play as much football as possible and at City he would probably spend far too much time on the bench to satisy him, especially with Pep ready to spend heavily again in the summer.
I think Denayer will be off again this summer and this time it could be a permanent deal after loans spells at Celtic, Galatasaray and Sunderland. He's an able player with good potential, so City would be wise to slap buy-back and sell-on clauses on him. If offers arrive from England, City could fetch well over £10 million for the versatile defender.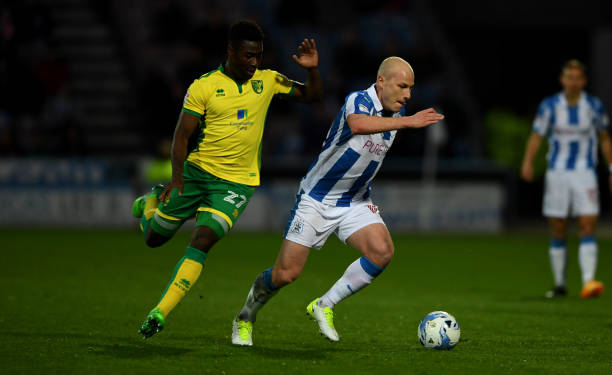 Aaron Mooy (26, Midfielder)
Loan Club: Huddersfield Town
Estimated Value: £10m to £15m
Stay or Go: Go
Modern football is uber-competitive off the pitch with clubs scrambling for big commercial deals, kit sponsors and any other financial opportunity they can find. Like I said in the introduction, the transfer market is being used almost like a stock market by some clubs, who buy low and sell high. Australian international Aaron Mooy may be the best example yet of how the City Football Group will profit the daddy club, Manchester City, who signed him from Melbourne City last summer for next to nothing. City probably never intended to use Mooy, but his outstanding performances on loan at Huddersfield have led to speculation that he could be part of Guardiola's plans next season.
Mooy has made the EFL team of the year and is undoubtedly one of the best midfielders in England's second-tier. He also counts as home-grown, something that is very important for foreigner-heavy squads like City's, but is it enough? I'd be fascinated to see the Socceroo get a chance, but I think he will be sold in the summer. We're talking about levels here and excellence in the Championship may still not be enough for Guardiola, despite a lack of quality deeper-lying midfielders in the City squad. It could go either way, but reading recent reports, claiming that Mooy is on the market, I reckon he may be sold.
Often accused of being poor and wasteful in the market, selling Mooy for over £10 million (they turned down this amount for him in January) will show a shrewd side to Txiki Begiristain's wheeling and dealing, and the funds can be reinvested in Pep's major overhaul. Mooy will have no shortage of suitors and he could remain at Huddersfield if they win promotion and cough up. Middlesbrough and Sunderland are both said to be keen, but with both looking Championship-bound, they may miss out on a player who looks destined to play in the Premier League.
–
That's the more established group of loanees out of the way, but what about some of the many youngsters farmed out across Europe? Head to the next page to continue reading…
Pages: 1 2
aaron mooy, bersant celina, eliaquim mangala, enes unal, jason denayer, joe hart, marlos moreno, oleksandr zinchenko, pablo maffeo, patrick roberts, samir nasri, wilfried bony