Mendy 'Take Two', Laporte's maturity and Raheem's 50th PL goal: Talking Points from Arsenal vs. Man City – City Watch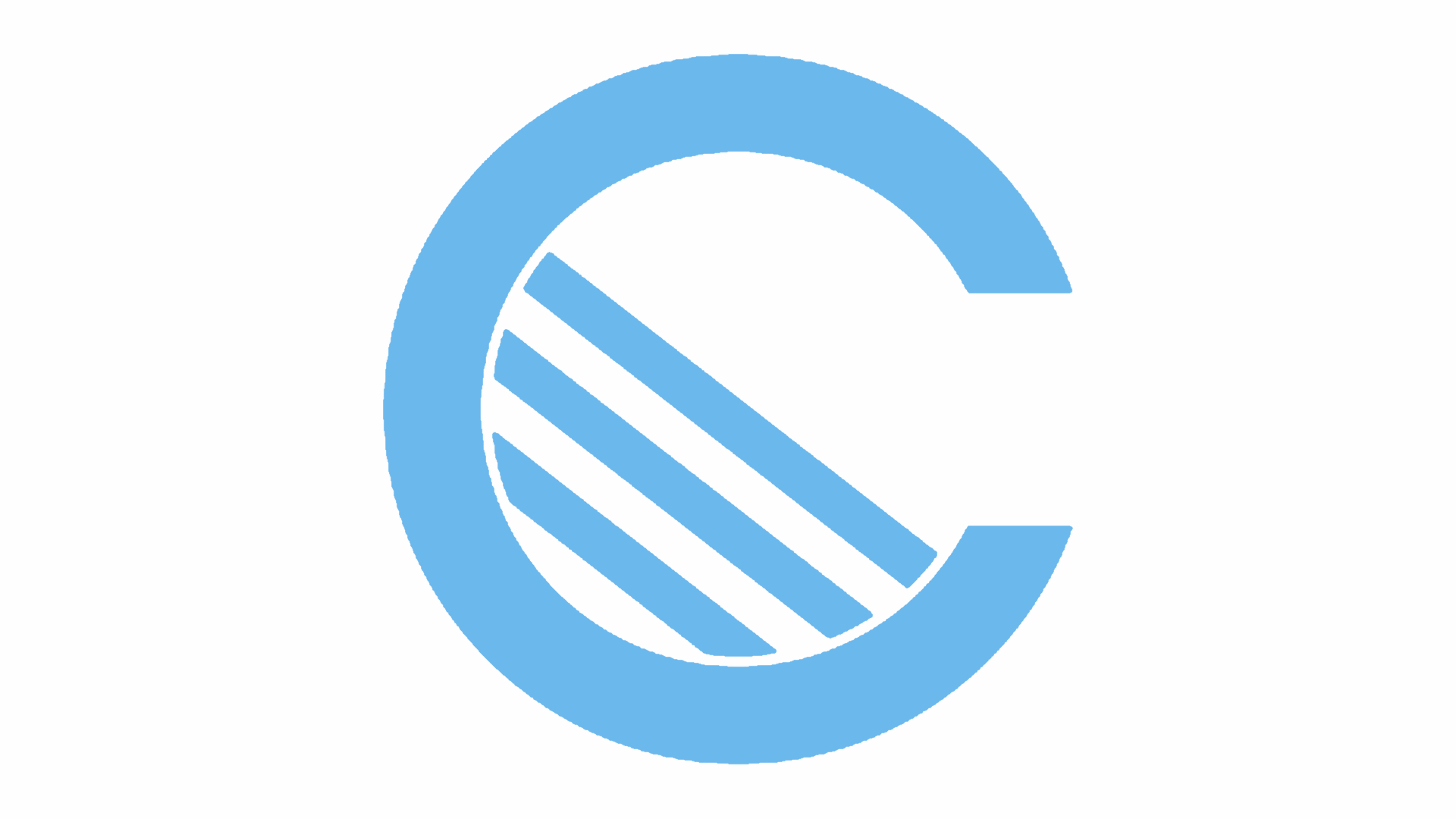 Sunday afternoon. The Premier League is back, and so are the boys in blue. After a World Cup that saw record numbers of City players participating, City found themselves missing some key players in the starting lineup, while fan-favourite David Silva was absent with a minor injury. This meant that a large test stood ahead for City, as they were missing their midfield maestros, asking questions of whether Gundogan and Bernardo Silva would be able to cope with controlling the game.
Here's what we have seen as the biggest talking points in a tough test to begin our title defence.
De Bruyne and Silva out, Bernardo and Gundogan in
The team sheets are out. We've heard that Silva has a minor injury and is likely to miss the first game. We know that De Bruyne has not been back long from his extended break. He doesn't start, but do we think he should?
While many would want De Bruyne to be the first name on the team sheet, we need to recognise the fact that he played an integral part of our season and that of Belgium's long World Cup run. We see that the England lads are back for the lineup, so should De Bruyne be joining them? In short, the answer is no. Yes, he played as many games as them, but when you have one of the best players in the league needing a break, you give it to him. We'd all love to see an energised and revitalised Kevin return and tear up the league once again, but Pep will have been thinking of the season ahead, rather than the immediate match against Arsenal – a very wise move.
So now that we've seen how the stand-ins have performed, it becomes clearer what their roles are, or so it should. Bernardo lit up the Community Shield game against Chelsea with such tenacity that it would almost be a crime to drop him, especially after Pep claiming "Right now, it is Bernardo and ten other players".
Bernardo did not get off to the same start in the game against the Gunners, which is understandable as this is a far more competitive match. Instead, we saw him grow into the game. While playing through the middle, we did see him move out wider at first a few times, but he is growing into his position more, perhaps with some freedom in the role. Let's not forget the fantastic power shot from Bernardo to secure the three points as he latched onto a cut back from Benjamin Mendy, making up for a missed opportunity only seconds before by Sergio.
However, while Bernardo grew into the game and put in a great shift to help the team win, Gundogan seemed to struggle. This is one game and the beginning of a long season, so it does not warrant people to call for his head. That being said, he stood out as a weak point in our team today and a point of exploitation in the midfield for Arsenal. Too often, Ilkay was found in a position with several options, only to pass the ball forward to absolutely no-one. A couple of times, this led to dangerous counters by the hosts, though we managed to control them. There was one thing that Gundogan should focus on after this game – fundamentals. He needed to stay calm and simply play the passes that we know he can do. He is certainly a player that can control the ball in a game and calm the play. We didn't see that today.
New formations, same results
Last season, Pep often employed a 4-3-3 formation, that often proved to be far too much for the opposition. However, every good manager knows that you must change things for opponents and you must change things as to not become predictable. In the pre-season, w saw a 3-5-2 formation being employed, which seemed to be a way of utilising Benjamin Mendy and Kyle Walker in more attacking positions. However, he opted to revert back to the 4-3-3 for the Community Shield, which would suggest we would see the same against Arsenal.
However, we started seeing something slightly different. City moved on to the 4-2-3-1 formation, with Aguero slightly more isolated up top. It's hard to say that it stays as this formation as with Pep's sides, positions are almost interchangeable. We often saw a change in having the wingers push up higher in the pitch and the midfield stay closer together with Bernardo coming back more and also taking turns at making runs past the wingers. As ever, our overlapping full-backs proved to be a great asset, especially Mendy showing what he can do with his crosses and cut-backs.
While this formation somewhat struggled at times, we won't have seen the last of it. However, we should be seeing our favourite players employing these roles and controlling the game week in, week out. We must remember: This is the first game.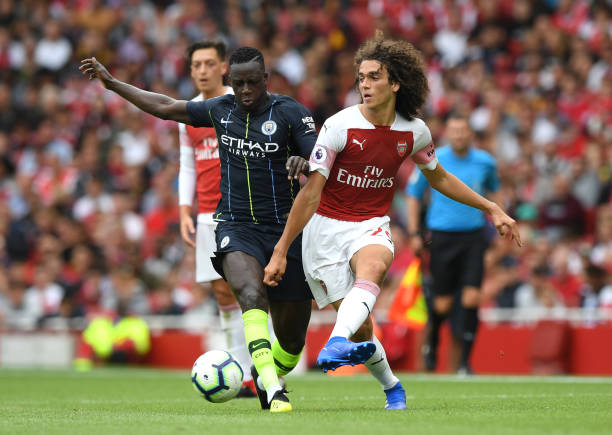 Benjamin Mendy take two
After a regrettably short season for the Frenchman in his maiden year in the Premier League, we are all hoping for good health for the left back this time. City hadn't had an out and out left back all of last year due to the ligament damage that Mendy suffered, but he's back.
Mendy looked like a new signing today. We all know of his quality, but it was refreshing to be able to see it. Often playing more like an extra midfielder today, he caused trouble down the left by working the overlap with Raheem. His game was capped off by a wonderful cut-back for Bernardo to double the Blues' lead at a crucial moment in the game. This attacking prowess only adds another dimension to the threat that we will bring to our opponents this year. Not only are teams going to worry about how our wingers are going to cause problems, now they must watch out for our defenders, too.
Mendy showcased his blistering pace down the left, both for attacking and defending, as he faced a tough task of marking Ozil for much of the game. While having one or two moments of being caught in possession, Mendy largely had a solid game where he showed City fans what we missed last year. This is promising, since we missed him while having a record breaking squad of players that achieved 100 points in the league.
Notable players – A debut, a solid performance, and a Stunning opener
We cannot have talking points about our match without discussing the performance of our only summer blockbuster signing – Riyad Mahrez. While beginning the game in a cautious sense, Mahrez showed glimpses of what he will bring to this team in his attacking ability. We have a player that will be able to cause a threat of cutting in and curling a shot across the goal, and a player who will be able to add an option for attacking the goal-mouth from a direct free kick.
We were treated to a lovely free kick from the Algerian this afternoon as he curled a low shot to the far post, only to be stopped by a fine save from Petr Cech. Mahrez will be able to work in conjunction with others such as sane and De Bruyne on set pieces, adding a great dynamic to make our team even less predictable for the opposition. While Mahrez didn't look entirely comfortable today, we will no doubt see him grow and improve and be at the best we already know he can be in the league.
The next player that stood out for his performance was Aymeric Laporte. An expensive January signing, he will now get his first full season under his belt, in a much anticipated partnership with John Stones. The Frenchman often proved to be a threat during set pieces, almost latching onto the rebound of Mahrez's free kick, only to be thwarted by a Cech double save.
Laporte showed a maturity that really suits his game today as he was often responsible for covering and cleaning up loose balls or slight mistakes from our other players alongside or in front of him. He did this expertly as he managed to intercept the ball and calm our defence by playing out from the back. The other asset is the sheer accuracy of his long passes, as he can spray the ball across the field like a commanding central midfielder. For this, Laporte looked like a stand-out that surely warranted a place in the first team for the next game against Huddersfield.
Finally, it wouldn't be an article without a mention of Raheem Sterling. The fantastic young Englishman got the side of to an electric start by scoring his 50th Premier League goal – his third from outside the box and the first long-shot since the fantastic last minute winner against Southampton last season. Raheem looked comfortable going back into his usual role after being utilised differently by Southgate at the World Cup. Now Raheem was facing towards goal and constantly dribbling in the box, causing problems for defenders who were too scared to tackle him.
We all know of Sterling's quality following an amazing season last year, and this is the best way to start the new campaign by following on from where he left off. Here's to hoping that we see even more from him this year.
Final point – City yet to find their best
It is crucial that we put this into perspective and remember that, while we didn't play at our best, this is only the first game of the season. We were missing some key names, some of our best players were not looking sharp yet, and we definitely have another gear to find. City will undoubtedly recreate the quality of last year, but we must be patient.
To really think about today, we haven't been our best, but we have beaten a main top six rival. Away from home. On the opening day. We could not have set a better precedent to our campaign and we have walked away from the Emirates with a clean sheet, capping four consecutive wins against the Gunners. It feels like we may be able to make this season just as special as the last, and we can have a strong chance at being the first team to retain the Premier League title in a decade.