As Yaya Touré enters the twilight of his City career, will Pep find his replacement this summer? – City Watch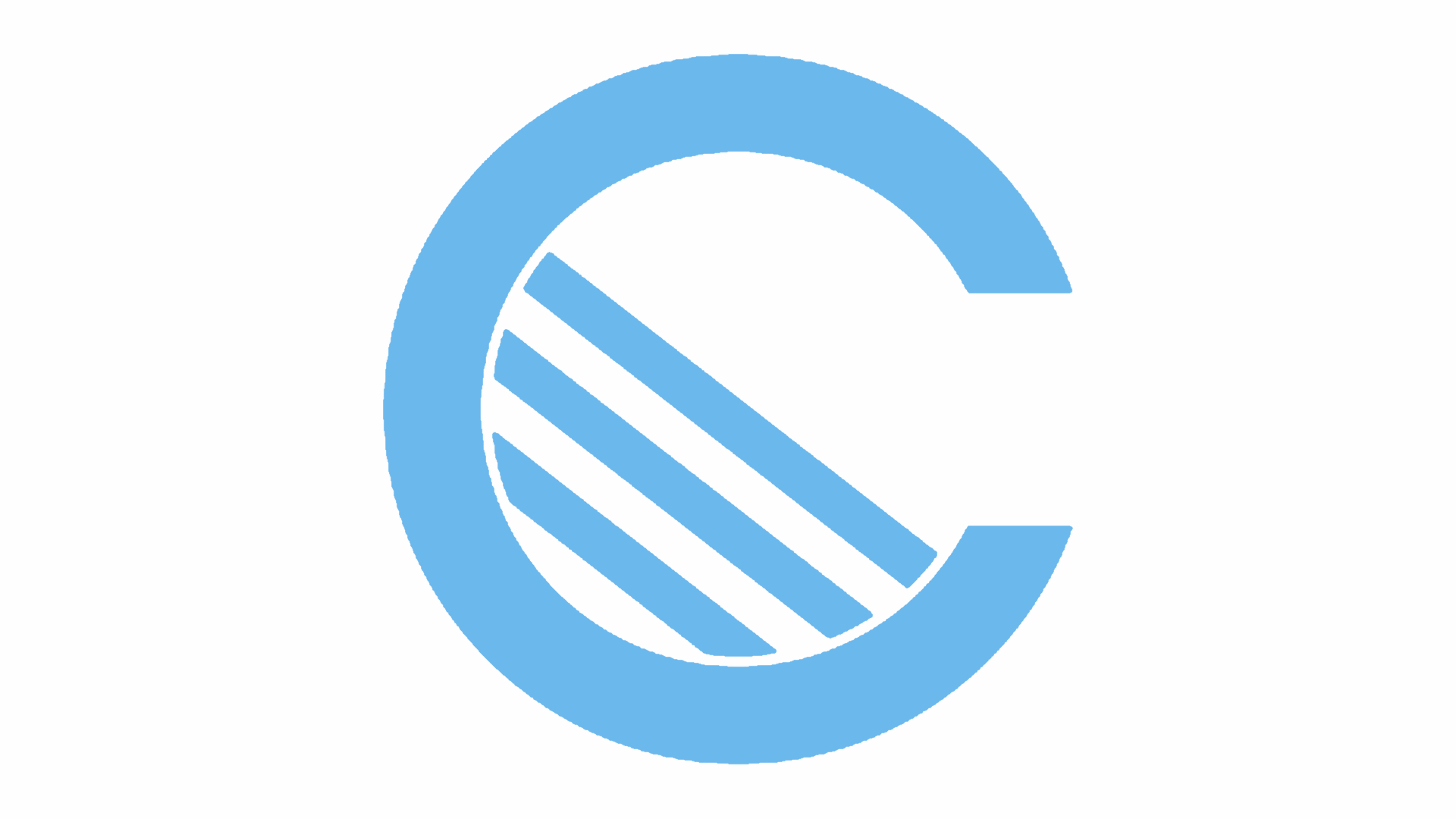 Transfer junkie
transfəː dʒʌŋki/ noun
informal
1. a transfer addict. a person with a compulsive habit or obsessive dependency on transfers.
"the transfer junkie is extremely excited for Manchester City's summer transfer window"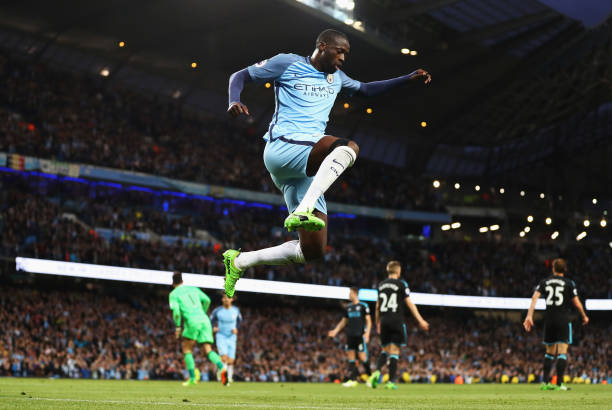 We still have a week until the end of June, and Manchester City are making great strides in the transfer market. Bernardo Silva and Ederson Moraes have been nailed down, Dani Alves and Benjamin Mendy seem like they're almost done deals, and more and more links of official bids for Kyle Walker and Alexis Sanchez are surfacing. In addition to these incomings, already by releasing Caballero, Sagna, Zabaleta, Navas and Clichy, City have scraped away some of the deadwood which has held our squad back in recent years, and rumours are starting about the sales of some of our fringe players.
Last season, Pep's revolution began, and after his first season no one is totally won over but most are optimistic for the future. I think the only general consensus City fans share is that there were obvious holes in the squad. Pep brought in a ball-playing goalkeeper, and despite his inability to save shots, Bravo did look good with the ball at his feet, and hopefully Ederson will provide to be the best of both worlds. Left-back has been perhaps the most maligned position, thanks to Gael Clichy's rapid decline and Kolarov's conversion to a centre-back – not that he has been a good left-back for some time. Hopefully the signing of Benjamin Mendy will remedy this. At right-back too, we've had some issues with the ageing Zabaleta and Sagna. Obviously the City thing to do is sign a 34-year-old right-back, but I think that Dani Alves is still one of the best right-backs in world football, and it's likely he'd only play in rotation with Kyle Walker, in comparison to Zaba and Sagna who had been on the way down for a few years before this season. Alexis Sanchez and Bernardo Silva will (if the former signs that is) remedy the problems we've had upfront this season and Silva in particular guarantees a perfect transition from old to new – from Silva to Silva.
Vincent Kompany's long overdue return to the side gave us all some hope of a long-term revival and if we can rely on him, it essentially solves one of the biggest problems with our squad. Not least because any of our centre-backs look better next to him. The question is if we can rely on him, though. However, I'm particularly worried about our options in midfield, in particular, defensive midfield. I'm convinced that our lack of options might be damning if we fail to remedy it this summer, especially given how excellently our summer seems to be going elsewhere. Often our side looks top heavy on the pitch, only being able to recycle the ball efficiently against lower sides who don't press. Personally I think Yaya Touré was so brilliant at this last year, dictating games from deep. However, he is beginning to lose the physical and fitness aspect a little. Mostly here I'm thinking of games like Liverpool at home, where Touré was brought off shortly after the hour because he looked dead on his feet.
Currently then, we have Yaya, Fabian Delph, Fernandinho and Fernando Reges who can play in a more defensive midfield position. Ilkay Gündoğan could potentially play there too and given the signing of Bernardo Silva, it seems more likely he'll play in a deeper role than we saw him in for most of his season this year, especially with the inside scoop from Claudio Mauri claiming Pep wanted Ilkay to be City's Xavi. That's if Gündoğan can make it through the full season, anyway. I think we really missed him for the remainder of the season after his injury in December, I think we'd have beaten Monaco with Gündoğan in the side (though this is major speculation on my part), and his elite performance in the Barcelona game will go down in Manchester City folklore. But given his tendency to get injured, and Touré's age beginning to show, though his ability is still brilliant and I'm so glad he'd signed his new deal, Fernandinho is perhaps the only completely reliable defensive minded midfielder we have who will definitely still be at the club next season, even though he played an increasing amount of games filling in at full-back. The other problem is of course the fact Fernandinho recently turned 32, and at some point or another, like Touré, he will lose his edge and need replacing.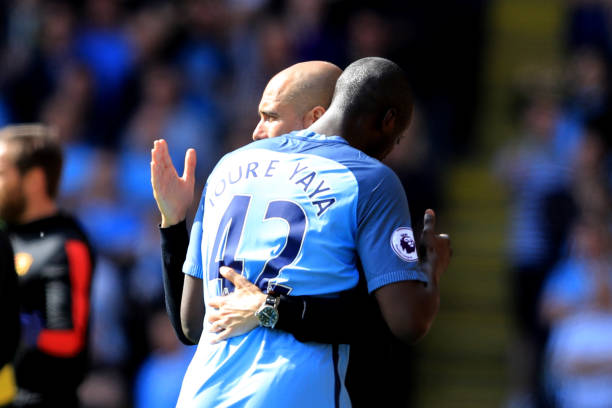 Touré, last season, was the closest we've seen to a Pep style defensive midfielder. Playing just behind the roaming midfield line but coming forward when needed is the latest chapter for Touré in his Manchester City story, but one he adapted to brilliantly. This is very similar to what he was signed to do and really plays up to his major strength, his outstanding technical ability. Perhaps he'll be remembered by the mainstream fan as just some midfield powerhouse who could walk past players as if they were mere children, but Touré has bags of technical ability and this allows him to spread the play, pass it onto Kevin or David, who will then do something great or pass it on a little higher, and so on. He also provides a little more defensive stability than we'd have without him. Attributed with creating this 'Busquets role', and giving Busquets his career anyway, this role and position is key to Guardiola's system, and therefore it is imperative we replace him. Of course, Touré, in my opinion, is City's best ever, so replacing him would be no easy job and whoever steps into his boots has an almost impossible job.
What's really worrying about this situation though is the lack of links we've had with these types of players, and when we are linked, they seem to be tenuous at best. So far this summer we've moved quickly, and I expect in a months' time we'll have signed a left-back, two right-backs and perhaps the forward we'll need. This will have our squad looking extremely healthy, but for the potential pitfalls of any Kompany or Gündoğan injury. According to several reports this summer, our plan was to originally draw up a list of A-list players who we wanted and sign them, deferring to any B-list targets should we miss out. Rumours had us signing up to NINE players this summer, and although our squad does need an extreme regeneration, nine may be debilitating in the short term. Pep is probably aware of this and this summer is prioritising the positions we desperately need; the full back situation, for example, was an intolerable malaise of despair, the defensive midfield situation is only fairly worrying with the potential to be disastrous… which, in truth, is a better situation than other areas of the squad currently.
We've only been 'properly' linked with three players in this mould thus far. In my opinion, the best of these was Corentin Tolisso, now of Bayern Munich. Tolisso was brought to Munich to replace Guardiola's defensive midfielder of choice there, Xabi Alonso. Fabinho of Monaco and William Carvalho of Sporting Lisbon are the others mentioned. Fabinho, as we've covered in a scout report was originally a right-back but is excellent in defensive midfield. I really do not understand why we're not going in for him, or why United seem to be backing off too. In any case, Fabinho seems off the table. The latter, William Carvalho, has been met with pure derision from City fans. I'm not sure they'll have all watched Sporting CP, week in, week out, and I don't claim to sleep in Sporting bedsheets – Carvalho by all accounts seems slow despite his ability with the ball, completing an impressive 88% of his passes last season. Given his first real break in the first team by Leonardo Jardim, Carvalho has also been linked with West Brom and Newcastle… which isn't too encouraging.
So now you're thinking; Anthony, please, descend down from soccerball heaven down onto Txiki Begiristain's right shoulder and whisper into his ear who we need to fill that gap. Unfortunately I am just a man. But, I could see Aleix Garcia getting more time in that position in less important games next year and hopefully beginning to mature into the position. Signed in 2015, Garcia got a handful of starts this season and will turn 20 at the end of this month. He didn't stand out in either game and was sacrificed after 45 minutes in Pep's Pep-est line-up of the season against Middlesbrough away after failing to make any impact on the ball. His passing range is good and looks incredibly mature for his age, and as Pep, so far, has decided against loaning him out, it might mean he has a plan for Aleix in the first team, though newly-promoted Girona are rumoured to want him to join their loan army. I think out of all our young academy players he has the biggest opportunity next season. I don't like the idea of relying on youth too deeply, but if we haven't located a defensive midfield target for next season I think that we will end up doing just that should any misfortune befall our first teamers.
On the other hand though, Touré and Fernandinho are not 'done', as it were. Perhaps Pep is waiting another year before signing a defensive midfielder, given that this summer there looks to be precious few on the market. Bayern have snapped up Tolisso and Sebastian Rudy, and in addition to that, once linked Julian Weigl has broken his ankle; though disappointingly he hasn't been linked with us for a while. We were linked with Steven N'Zonzi in January but have seemingly cooled on a move for him, and we've gone seriously cold on Fabinho. For me, Kroos would be the ultimate perfect player for this position, but you don't just go and buy players from Real Madrid, let alone a Real Madrid who have won three Champions Leagues in four seasons.
I realise that I've not reinvented the wheel here. A lot of people on my timeline have expressed a similar malcontent about our situation in this area, and whilst this isn't a very good foundation to build an entire argument on, I'd be willing to bet most fans are worried about how to solve this problem, the Yaya role conundrum. Do we go out and buy someone this summer? Do we rely on Aleix? Do we even have a problem? Is the sky blue? Shall we sit in the corner and cry because of the inevitability of a team one day without Yaya Touré? Probably yes to all of the above.