Six Years of Sergio: Kun Agüero's Top 10 Games at Manchester City – City Watch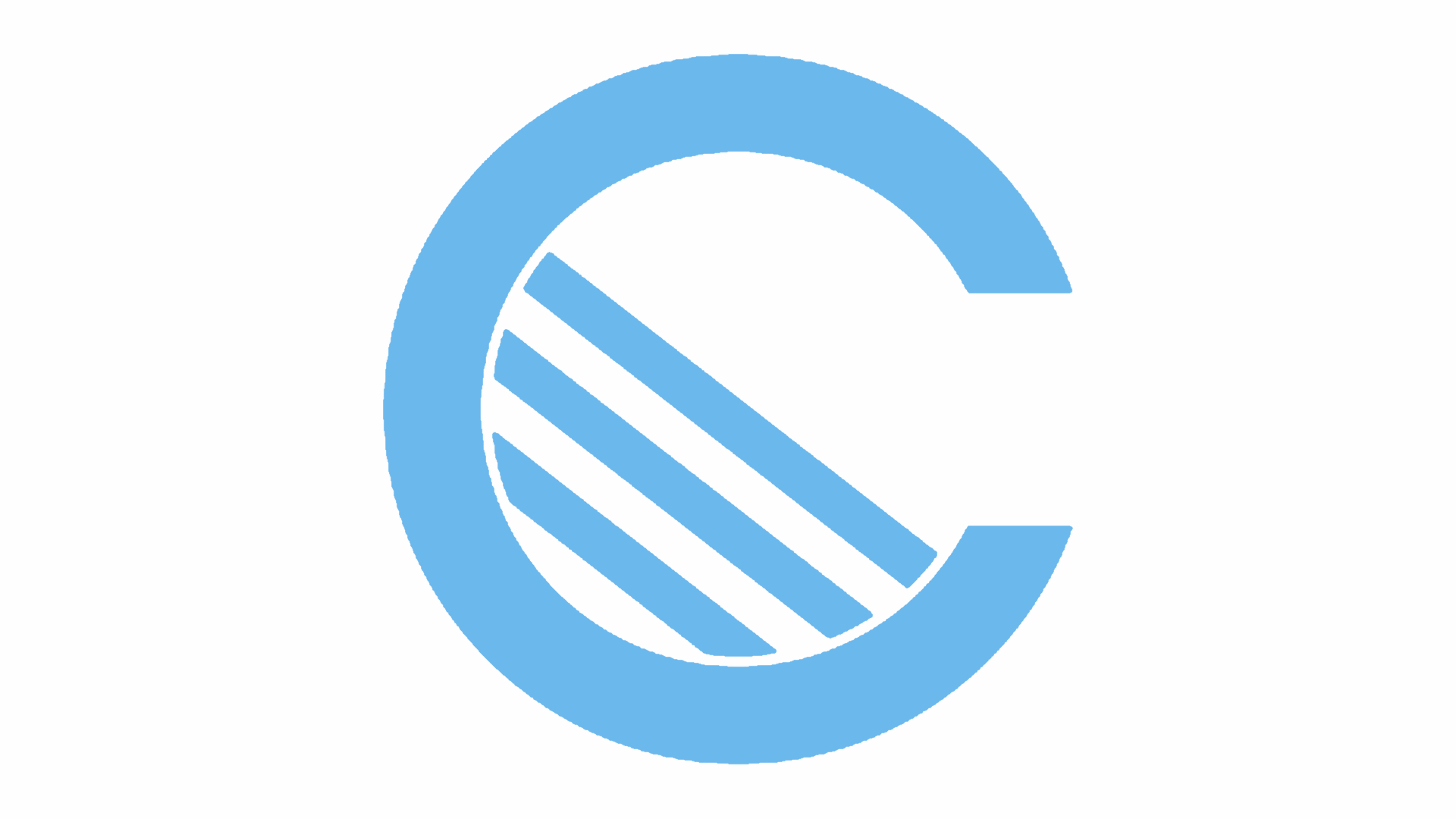 Sergio Agüero will go down in Premier League history as one of the greatest, most formidable and best rounded strikers to ever play in the league. There are many reasons for this, mainly his consistent ability to score, score, and score.
As part of today's #KunDay celebrations, here are what I think are Sergio's ten best performances in a City shirt are. Naturally, over six years and 253 appearances, it is more than slightly difficult to pick out just ten, especially when Sergio plays well more or less every game…
10. United 1-2 City, 8th April 2013
Sergio has had many great games against United. He's scored eight goals against them, including two braces. But his winning goal in the 12/13 season at Old Trafford earns him a place on this list. After an early James Milner goal, United pegged us back and the tie was deadlocked until the last ten minutes. Step up Sergio.
Taking the ball from just on the edge of the area, he powered his way past four United players showing tremendous trickery and balance before hitting a perfectly aimed shot into the top corner. David De Gea had no chance, and although United would win the league that year, that goal will live long in the memory.
9. City 3-0 Wigan, 10th September 2011
After his great start in blue, Sergio Agüero would waste no time continuing the goal hunt and his first hat-trick for City came against Wigan less than a month after his debut. He started the game well and before long scored a cheeky, deft finish which left Ali Al-Habsi stranded.
In the second half, Nasri and Silva combined beautifully to set up Agüero for his second, the Argentine sweeping it into the corner. His final goal will feature on every highlight reel of this era. David Silva used some of the greatest close control ever seen to beat three Wigan players without particularly moving to set up Agüero. It was the early days of a glorious relationship.
8. City 3-1 Barcelona, 1st November 2016
The only game on this list to feature where Sergio didn't score. Gündoğan will rightly take the plaudits for his goals and be at the forefront of our memories when we look back but Sergio was absolutely amazing.
Playing his part as the first defender, harassing the Barcelona back line like a terrier, Sergio recovered the ball for the first goal before taking a touch and then playing a perfect pass into Raheem Sterling whose sweeping ball across was met by Ilkay Gündoğan. Sergio then should've got a goal but Navas' cross was slightly behind him. No matter, his touch set up Gündoğan's second.
Sergio showcased that day what it took to play up front in a Pep Guardiola side and his industry was a big part in securing the monumental win.
7. QPR 2-2 City, 8th November 2014
To date, Agüero has won only one Golden Boot. That was in the 2014/15 and one of his best games was his point-winning performance at Loftus Road in 2014. City, who have a penchant for losing to teams they definitely shouldn't lose against, looked once again to go down to a lesser side but for the brilliance of Agüero.
City, 1:0 down, leveled after Mangala pinged a ball up to Agüero who displayed impeccable close control to bamboozle two defenders and finish past Rob Green – despite suggestions of handball. QPR took the lead again though but only for Sergio to once again receive a long ball, employ similarly excellent close control to round Rob Green, and then finish as cool as you like past three QPR defenders on the goal line.
6. City 5-3 Monaco, 21st February 2017
Though its memory will be forever tainted by City's lacklustre return leg in the principality, City's win over Monaco at the Etihad will probably be remembered as one of the greatest games the Champions League will ever see.
Sergio scored two that night, one was a Subasic spill, the other was a beautiful volley directly from a corner. He should've been given a penalty, too, as Subasic cut him down in a one on one – though that decision gave birth to the 'puzzled Pep spinning around with his arms in the air' gif. Every cloud and whatnot. Sergio also played a role in City's fifth goal; playing some close passes with David Silva on the edge of the box to crack open the Monaco defence, before unselfishly laying the ball off to Leroy Sané to tap home.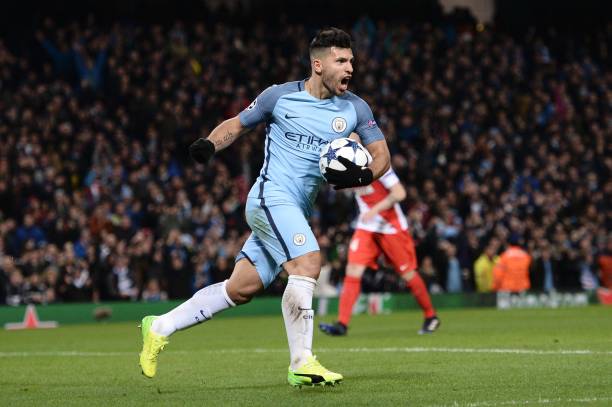 5. City 4-0 Swansea, 15th August 2011
Sergio Aguero's first ever game for Manchester City will never be forgotten. City found the then-new boys Swansea a tough opposition in the first half, and it wasn't until the 57th minute when Edin Dzeko poked home that City took the lead. Agüero was subbed on just two minutes later, and by full time he had two goals and an assist. His debut goal was a tap in from a Micah Richards cross, simple enough. His assist however was anything but. After being played through, he chipped the ball over Michel Vorm but took it slightly wide and ever so close to the byline- leaving him able to play the ball back over his shoulder to David Silva, who tapped home. We had to wait until the end for his best work, though. On the cusp of full-time, Sergio picked up the ball about 25 yards out, and finished fantastically, equal in power and precision into the bottom corner. It was a perfect start.
4. City 6-1 Newcastle, 3rd October 2015
In one of my personal favourite games of all time, Sergio Agüero wrote himself a little more history as he grabbed FIVE goals in one game; or rather, in 20 minutes of action, before being subbed off for perseveration purposes. City were 1:0 down going into halftime, before Agüero struck with a bullet header, and by the 62nd minute City would be 6:1 up. A word has to be saved here for Kevin De Bruyne's inspirational overhead kick and magnificent performance, as he and David Silva wove chance after chance for our mercurial Argentine. His second was a deflected effort into the near post moments after the restart, his third came from an absolutely incredible ball from De Bruyne, finished off by Sergio calmly lobbing Krul from the edge of the box, completing the perfect hat-trick. His fourth was a sweeping drive from the edge of the area, and his fifth was put on a plate to him by another world class Kevin De Bruyne assist. I often wonder how many he'd have scored had he not been taken off with twenty five minutes to go…
3. City 3-2 Bayern Munich, 25th November 2014
2014/15, as has been stated, was Sergio Aguero's sole Golden Boot winning year. But make no mistake, he did not just perform in the league, but in the Champions League, too. I believe that this game was the night City really announced themselves on the Champions League stage despite being in the past three editions of the competition. Coming in at number 3 was City's magnificent win over Bayern.
City needed two big results, one in Rome but first at the Etihad to Pep's Bayern, a Bayern managed by Pep. City took the lead thanks to Sergio winning, and then scoring, a penalty, a decision which reduced Bayern to ten. But the side from Bavaria hit back and then ahead, meaning they'd go into the break 2:1 up, a situation which lasted until the final few minutes. Out of nowhere in the 85th minute, Stevan Jovetic intercepted a negligent Bayern ball across the defence, and his touch landed at Sergio's feet. He drove forward from the half-way line, before expertly playing the ball past Neuer into the far corner. (If you watch carefully, when Sergio goes to retrieve the ball from the net to place it on the centre circle he pushes Neuer over.) A draw would've meant City still needed to win in Rome, but in the 91st minute Sergio collected the ball off a lax Jerome Boateng before placing past Neuer again for his hat-trick, and the win. Absolute scenes ensued.
2. City 4-1 Spurs, 18th September 2014
Although he had three penalties, of which he converted two, Sergio Aguero stood apart from the other 21 men on the pitch in this game perhaps more than any other game he's played for us. He opened the scoring with a beautiful low-drive into Lloris' far post, and would cap off the scoring with a similar goal later on in the game. In between those two goals, Sergio had three opportunities to score. He scored the first, and then the second Lloris saved, and Sergio's acrobatic rebound just went over the bar- had that gone in, it would've been on every single highlight reel, ever. He didn't let that miss get to him, though, calmly dispatching his third for his hat-trick. Though we haven't overcome Spurs in a long while, they were once our whipping boys – this game was probably Sergio's best performance in a Manchester City shirt and for any other player this would top the 'Best Game' list.
1. City 3-2 QPR, 13th May 2012
But Sergio Agüero isn't just any other player. Debates will rage on about who is Manchester City's best ever, but no doubts will ever linger about the greatest moment in this football club's history.
After forty-four years of hurt, Manchester City looked set to continue their title-less years. After leading the league for the majority of the season, a new-year stumble left us 8 points behind United with only a few games to go. Fast forward to May 13th, 2012, and City were a win away from winning the title. We know how the story goes- City go one up, and then 2:1 down. All looks lost. 90 minutes gone, same situation. Then Edin Dzeko scores. Hope rises. I'm an incredibly pessimistic guy, but I remember looking up at the stadium TV and being certain we'd win. A Balotelli chance came and went, my once unshakable hope had faded. I thought about how stupid I'd been two minutes earlier. And then he stepped up. Bringing the ball from deep, de Jong threaded it to Kun who then played a one-two with Mario before arriving in the perfect position to slam home that goal. Words can't really do the goal or the euphoria around it justice. Sergio didn't just write his name into Manchester City history. He ensured that he, and the club, would from that moment on be at the very heart of football. Whenever I'm talking to new people, where ever I am in the world, and we talk, they ask me if I was *there*. Football is a language that can transcend all borders, and that moment is one of the defining moments in footballing history.
From that moment, Kun was a legend, the legend. They need to build a 50 foot statue of him when he retires, to be honest. Like Silva, like Toure, like Kompany, like Zabaleta, Agüero has given his best years, and everything he has, to Manchester City, and these ten games are just the crème de la crème of his games. Hopefully he'll continue to add more goals and more top class appearances to his repertoire and continue writing us and himself history. Thanks for everything, Sergio. Te amamos.