Kelechi, Garcia, Roberts, Brahim, Maffeo: What next for Man City's most promising youngsters? – City Watch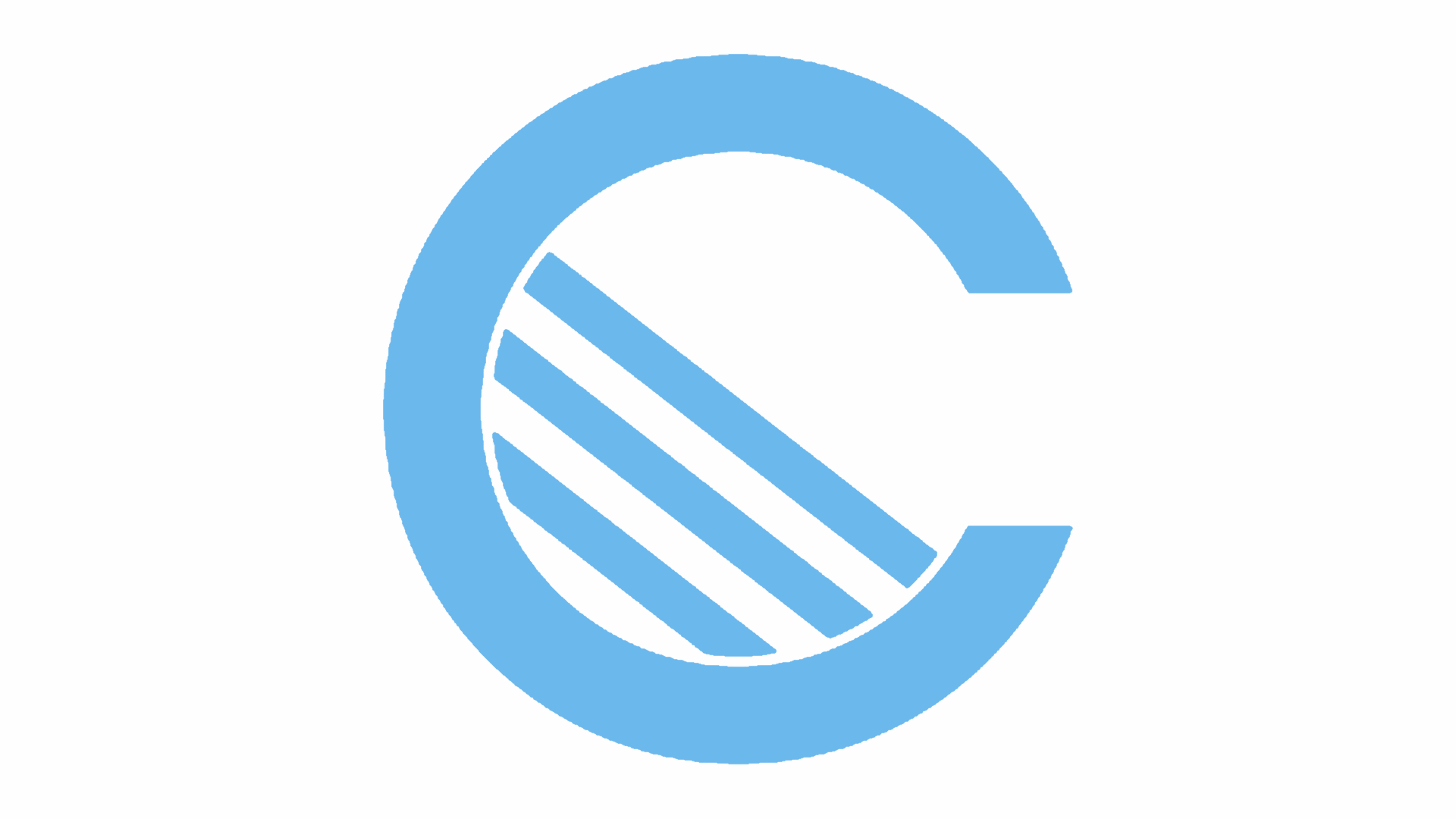 There's something special about the idea of a youth player making it through the academy system to become a part of the first team. Perhaps it's because it instils a fresh sense of ownership and pride in a player that is one of our own, a throw-back to the 'good ol' days' when local lads were playing for their local town simply for their own enjoyment. Football has changed dramatically, even in the last decade, but one thing that hasn't changed is the pride that we as fans feel supporting our team and bringing through our own youth players is a vital part of that.
Since the construction of the Etihad Campus in 2014, City have been blessed with some of the finest facilities and resources available to be able to bring through some world class players into the senior squad having already been playing a possession-based style of play at multiple age levels. There appears to be a crop of young players at the moment who have a genuine shot at making it at the top level but whether they will next season remains to be seen. City are taking no prisoners in the transfer market and seem to be chasing seven, eight or nine senior players if some reports are to be believed. Should the club manage to capture all their targets then that leaves even less space in the squad for a youngster to flourish and with City getting a 'Chelsea-esque' reputation with the loan system, it's clear that not all of these prospects will stay at the club this season.
Pep has made it clear that he is cautious of the gap between playing academy and senior football and has spoken fondly of Barcelona and Bayern's B-team structure that allows young players to play in front of big crowds against senior players. As no such structure exists in England, it is likely that a lot of young players will be loaned out to gain first team experience and further their development. With the club already doing the business to develop some of these young players – Angus Gunn moving to Norwich on loan for the season – it's worth a look at what is in store this year for some of City's most promising young players.
Kelechi Iheanacho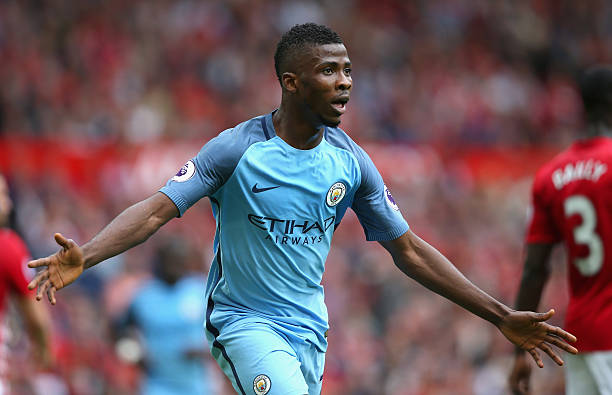 Kelechi's future is perhaps the easiest but the most disappointing to predict. He's going to leave the club. After a bright start in the 2015-16 season that saw him boast a better minutes to goals ratio than Aguero at one point, he's seriously struggled to get any game time under Pep. There was a small stint at the start of the season, after Aguero got injured, that he was the main man up-front and even managed a goal and assist in the derby but that was a long time ago now and over the course of the season it's been made clear that Pep doesn't rate him. And with the arrival of Gabriel Jesus in January, the Nigerian fell further down the pecking order. It's looking likely that he will be sold for around £20-£25m with West Ham the best suitor. I will be very surprised though if a buy-back clause is not included as it's obvious that he has some serious goal-scoring talent and a proper run in the Premier League could do wonders for him. It is the right move for him to leave right now but I would love to see him back in a City shirt in a few years to maybe replace an ageing Aguero.
Aleix Garcia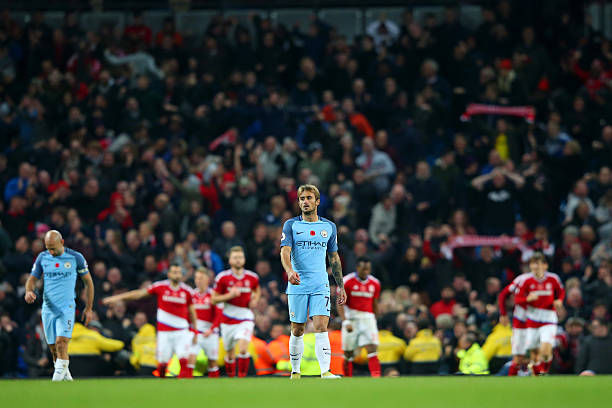 Aleix Garcia had the second highest minutes for a youth player this season with 368′ in all competitions, often being deployed as a pivot with the job of cycling possession and always providing a passing option in the centre of the pitch. The Spaniard enjoyed his debut goal for the club in the EFL Cup against Swansea last year and things were looking bright for his involvement in the team. Like Iheanacho, when City suffered a dip in form mid-way through the season Aleix suffered and found himself behind players like Yaya Touré, Fernandinho, Delph and even Fernando for minutes on the pitch. The future, however, looks bright for Garcia as Girona FC – City's affiliate club in Spain – gained promotion to La Liga this season and he is poised to join them on loan. It would be a valuable experience for Garcia to play first team football against the likes of Barcelona and Real Madrid on loan for the season.
Manu Garcia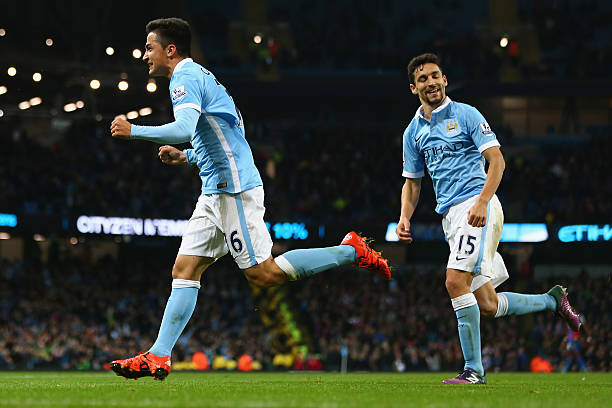 The other Garcia (no relation) emerged during Pellegrini's last season and managed a handful of promising appearances for the Blues. After an unsuccessful loan at the start of the season to Deportivo Alavés, this year he moved to another of City's affiliate clubs, NAC Breda, in January, playing in the second tier of Dutch football. During the past few months the Spaniard made 23 appearances for the club scoring 2 and assisting 9 in the process. NAC Breda managed to gain promotion to the Eredevisie with Manu's help this year and it wouldn't surprise me if he went back to join them for another year on loan. City already have a number of top players who can play in midfield and the capture of Bernardo Silva would mean yet another player ahead of him in the queue.
Patrick Roberts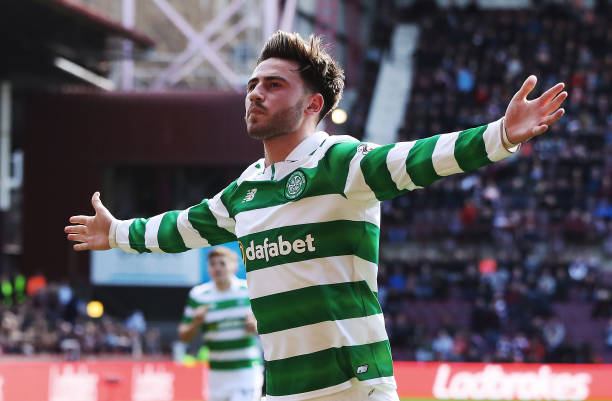 Roberts was signed for Manchester City from Fulham in the summer of 2015 for a fee that could reach £11 million, and after six months of assessment from Pellegrini, it was decided that an eighteen month loan move to Scottish side Celtic would be best for his development. This season the English winger managed to bag 11 goals and 19 assists in only 47 appearances for the club, including a Champions League goal against Manchester City at the Etihad in front of an onlooking Pep. What's even more impressive is that most of Robert's appearances have come from the bench this year as he helped lead Celtic to the treble. If the declining form of Sterling and Sané towards the back end of the season tells us anything, it's that we need some wide reinforcements to be able to give the pair a rest every now and then. Navas is gone and hopefully Nolito soon follows, so there is space for an alternative option on the wing. Hopefully Roberts can be as big an asset, or more, for City as he was for Celtic as he is one of the few players who could be ready to take the step up to the first team.
Tosin Adarabioyo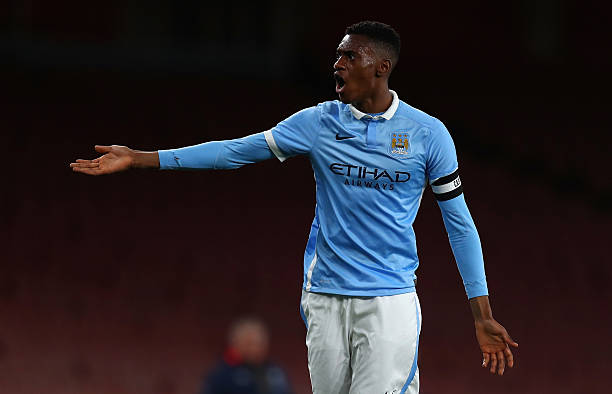 Tosin is out of contract in the summer and it's been a bit of a Ross and Rachel style 'will he/ won't he' on signing a new contract with the club. Amidst reports a few weeks ago that a deal had finally been reached, nothing has been confirmed by the club and as it stands he is set to leave upon his contract expiry at the end of the month. This would be slightly embarrassing for the Blues as Tosin is literally one of the poster boys for the next generation. He was unveiled alongside Pep last July and has long been touted as breaking into the senior team as one of the first from the post-Etihad Campus era, but things haven't worked out like that this season. Even with all of City's defensive frailties, Tosin has only managed to play two first-team games; one in the second qualifying leg against Steaua Bucuresti and the other in the dead rubber game against Celtic. I would expect Tosin to leave the club in the summer, especially if we sign another top centre-half, as the prospect of playing under a manager proven to give young players a chance – such as Koeman – may be too good to turn down.
Continue by clicking below as Alex discusses the future and prospects of six other young players, including Jason Denayer, Brahim Diaz and Phil Foden…
Pages: 1 2