How Gareth Southgate could be Pep Guardiola's unlikely inspiration for City's title defence – City Watch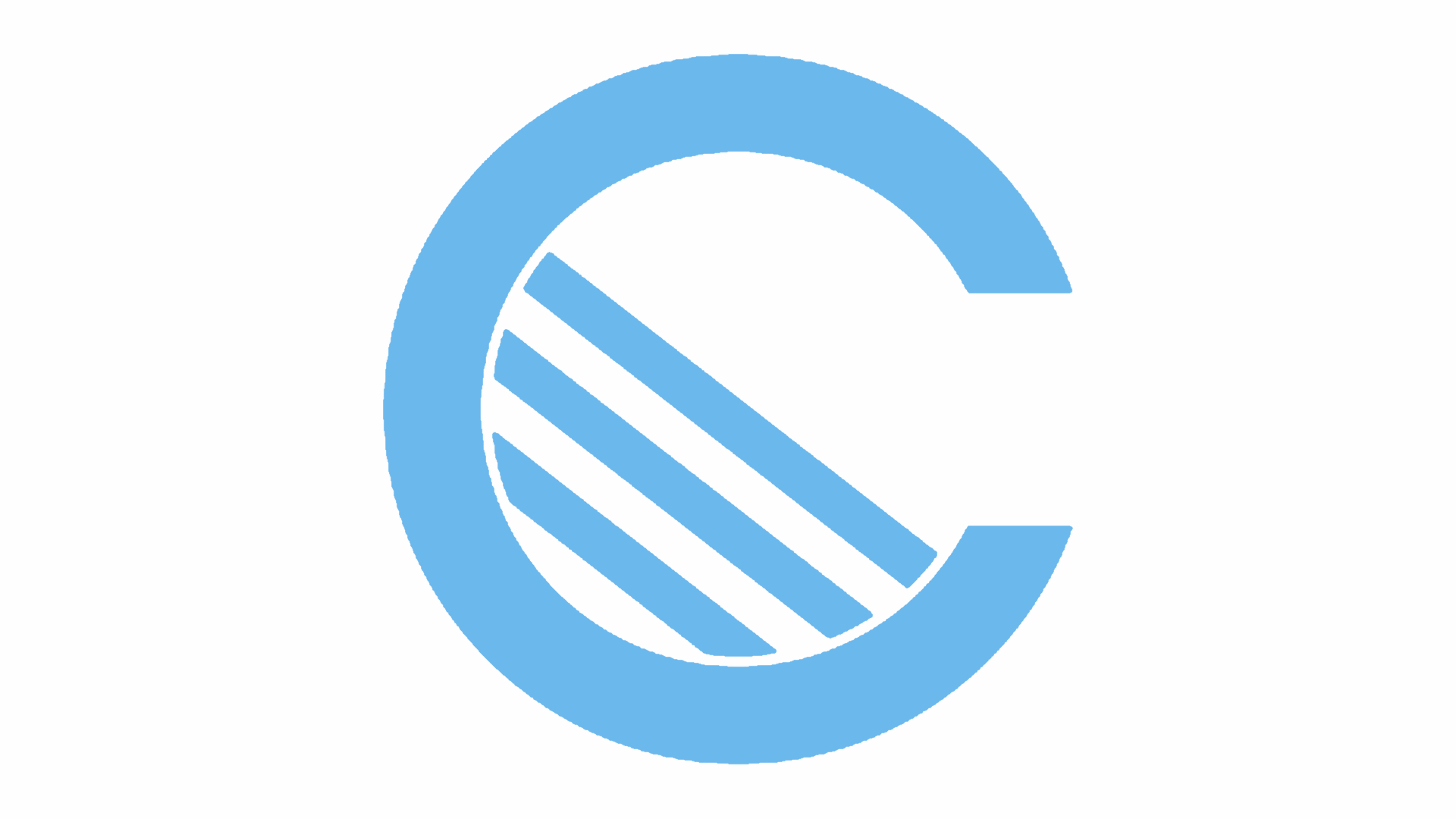 England wrapped up a thoroughly encouraging World Cup campaign with a disappointing, but rather predictable 2-0 defeat against Belgium on Saturday afternoon in the second meeting of the tournament between the two nations. The England national team are coming home without the greatest prize in world football despite weeks of Lightning Seeds influenced carnage on the streets of a rejuvenated nation, but they return with a strong identity and a vision for the future which suggests the demons of England's past have been banished at last.
Much of England's success has been accredited to the meticulously devised tactical approach which Gareth Southgate has implemented to either satisfactory or brilliant success, depending on whether your glass is half-full or half-empty. On the one hand England achieved their greatest finish at a World Cup finals since 1990; on the other, England navigated a straightforward group, scraped past a sub-standard Colombia and saw off an overachieving Sweden before falling at the first daunting, Olympic-sized hurdle in the semi-final.
To take the negative standpoint would go against the grain of the general feeling within England in the aftermath of the tournament, but it's certainly worth recognising the scale of the task ahead for the Three Lions. Losing 2-0 to Belgium served to reinforce that notion as, individually, the national side are lacking the presence of match-winning individuals such as Eden Hazard and our very own Kevin De Bruyne.
Still, there is no doubt that the fresh sense of optimism among the England supporters is based on solid grounds. The new 3-5-2 or 3-3-3-1 system – based on your traditional or more quirky perspective on Southgate's approach – is one which the fans have bought into and firmly believe in as a style to adopt for the future.
Truth be told, the reason for the supporters latest influx of trust in the new system is borne out of the failure of previous managers, rather than out of pure appreciation for Southgate's preferred shape. But that does not imply that Southgate's decision to break the mould and attempt a risky 3 at the back strategy is not without his footballing merits, in fact, it's quite the opposite.
The formation was one which provided England with a solid defensive unit for the entirety of the tournament, and Belgium's success with a similar approach suggests that Pep Guardiola should take influence from Southgate and refine a 3-5-2 system on the training ground before the new season gets underway in August.
It's worth taking a step back from waxing lyrical about Southgate and acknowledging the performances of the players who bought into the new philosophy and enabled it to thrive in Russia. Two of Manchester City's most expensive acquisitions of all time, namely Kyle Walker and John Stones, were tremendous throughout the tournament in an unfamiliar system after playing in a back-four throughout almost the entirety of the previous campaign – Walker, most notably, was playing in completely unknown territory at centre-back.
Guardiola briefly flirted with the prospect of utilising a 3 at the back system when City kicked off their 2017/18 campaign against Everton last season, using Leroy Sané as a left-wing-back to disastrous effect – a mistake from the Germany international ultimately resulted in Wayne Rooney's opener. But the worst was yet to come as Kyle Walker was sent off on the stroke of half-time for a second bookable offence, putting a premature end to his home debut for the club.
Raheem Sterling then set the tone for a remarkable goal-scoring season by sparing City's blushes late on with a perfectly executed volley to deservedly level up the scoreline, however, the mental trauma of the result ultimately saw a shift away from a 3-5-2 formation towards the 4-1-4-1/4-3-3 system which formed the basis of a multi-record breaking winning formula.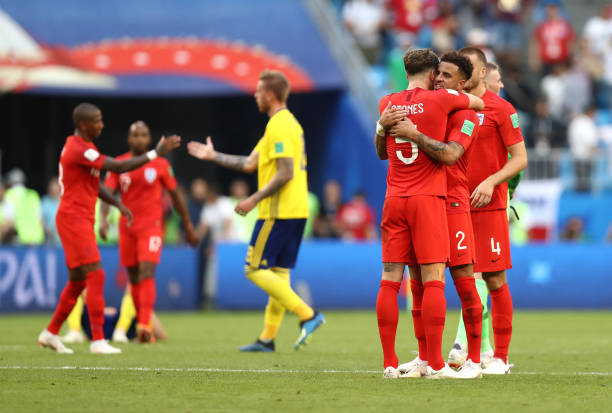 A great manager like Guardiola will be acutely aware of the need to be open to the prospect of change in football management, as his Premier League rivals will be well-prepared for City next season now that they know what to expect from arguably the greatest side the English top-flight has ever seen. With that in mind, Guardiola will need to tweak his approach next season to ensure his side offer something fresh and innovative as they bid to dominate the top-flight with the imperious swagger they so unapologetically flaunted last season.
After watching Walker cover England's back-three with his blistering pace and watching John Stones' confidence to step forward into midfield before breathing life into England's attack with incisive vision, Guardiola must be beginning to entertain the possibility of adopting a Southgate-esque system next season.
The fact that Walker, Stones and Kompany have all played in a back-three throughout the summer will give Guardiola a head-start on the training ground if he ultimately decides to introduce a recognisable alternative to his customary formation. Besides, a switch to a back-three could arrive as a consequence of necessity rather than experimental tinkering; Jorginho's decision to perform a dramatic u-turn and join Alexis Sanchez on a growing list of players who have decided to snub City in favour of a Premier League rival could also be a pivotal factor in fast-tracking the introduction of a 3-5-2 formation at the Etihad Campus.
Instinctively, City supporters will turn their attention towards alternative targets in light of Chelsea's acquisition of Jorginho, most notably Matevo Kovacic – a player who looks very well placed to slot into the starting XI and grow into a complete midfielder under Guardiola's stewardship. But after identifying Jorginho as the ideal target to replace Fernandinho, it's back to the drawing board for Guardiola, Txiki Begiristain and the rest of the club's hierarchy.
Whether City will be willing to refocus their interest elsewhere and make a bid for Kovacic – or perhaps the intriguing talent of Julian Weigl at Borussia Dortmund – remains to be seen. It would be extremely surprising to discover that there is no backup strategy to implement in the event of missing out of Jorginho, but if there are no targets who fit the bill then City may be inclined to hold off until they have thoroughly scouted the market and identified the perfect long-term successor for Fernandinho.
England's success with a back-three system may well tempt Guardiola into making use of his ball-playing defenders instead of signing a new midfield talent – for the time being at least. A switch to a back-three makes perfect sense at this moment in time; three of City's defenders return to Manchester with the system fresh in their minds whilst Kyle Walker and Benjamin Mendy are factory-made for a wing-back role.
With these points to consider and the pressing need to remain a step ahead of their Premier League rivals, Guardiola should be seriously contemplating the introduction of a fresh system next season which includes 3 central defenders, albeit with a typically eccentric twist from the unpredictable Spaniard.
It's quite bizarre to even begin to fathom the prospect that Southgate could provide the inspiration for Pep Guardiola to refresh and refine his tactical approach ahead of the new season.
Ludicrous, impossible, illogical, these are just a handful of adjectives which justifiably would have been attributed to the idea that Southgate can provide a blueprint for a new-look Guardiola system just a few months ago, but in a year when England came agonisingly close to reaching the World Cup final and Man City breached the 100-point mark in the Premier League, it's fair to say that anything is possible ahead of another captivating season.
gareth southgate, pep guardiola