After a near-perfect start to the season, I take a look at how the players are faring ten games in…
Ederson – 8
It's been a formidable start to life in Manchester for Ederson. Signed from Benfica in the summer, the 6'2" Brazilian has already started justifying his transfer fee to the dubious neutral public with some dominant displays. The polar opposite of Claudio Bravo, Ederson has conceded just two goals during his time at City, keeping seven clean sheets in nine games. He's also shown some glimpses of his incredible distribution skills with some pinpoint passes and throws, including one that led to Leroy Sané winning a penalty against Shakhtar Donetsk. If he can keep up this form, our new #31 is well on his way to becoming a world-renowned goalkeeper.
Key Moment: Starting away to Feyenoord just four days after sustaining bad cuts to the face in a collision with Liverpool's Sadio Mané.
Claudio Bravo – 6
With just one-and-a-half City games under his belt this season, Claudio Bravo hasn't been particularly busy this campaign. Nevertheless, he's done a reasonably solid job when called upon, conceding just once – to Claudio Yacob at The Hawthorns. His distribution has been reliable as always and although he's not the most commanding of goalkeepers, credit must be given to Claudio for deciding to stay and fight for his place after a nightmare debut season in English football. However, his limited game time this year makes it hard to justify any higher-than-average rating.
Key Moment: A flying save away to West Brom that started a rapid counter-attack by City, resulting in Leroy Sané's winner a few seconds later.
Kyle Walker – 8
What a signing Kyle Walker looks to be. The ex-Tottenham man joined City in the summer window for around £50m and already he looks like a bargain. Flying down the wing with an undiminishable energy, Kyle has already managed an impressive three assists in his first eight City starts. More importantly, he's been defensively solid, with his unrivalled recovery speed bailing his new teammates out on multiple occasions. The only blot on his copy-book is a bizarre red card dished out by Robert Madley in the home draw against Everton- but even that can't change the fact that City have undeniably captured the best fullback in the Premier League.
Key Moment: Making a charging run down the right flank at Watford to set up Sergio Aguero's magnificent solo goal, shrugging off multiple opposing players in the process.
Benjamin Mendy – 7
City's injury curse strikes again. The brilliant French left-back is out until April with a ligament injury, but here I'm happy to judge him on what I saw in his first six Manchester City starts. Mendy is electric going forward, providing an assist for Leroy Sané against Liverpool and whipping countless high-quality balls into the box for his strikers. Mendy would be level with Walker in rating but loses a mark for some moments of defensive instability and instances of questionable positioning – something I'm sure he'll correct in time under Pep Guardiola's leadership.
Key Moment: Mendy was summed up perfectly when he blazed down the wing against Liverpool to create the fourth goal of the game with a perfectly executed pass.
Danilo – 7
It's been a solid, if unremarkable, start for the Brazilian who looks to be in a very tough fight for minutes already. With Kyle Walker the clear first choice in his natural position, the ex-Real Madrid defender may have to rely on his versatility for a place in the team. When Danilo has played, though, he's been reliable and fearless in attack, creating two crucial late Raheem Sterling goals in the second half of August. It's easy to forget, but we'd be three points worse off without Danilo.
Key Moment: Setting up the last-gasp winner against Bournemouth away from home with a low, driven cross that showcased Danilo's never-say-die attitude.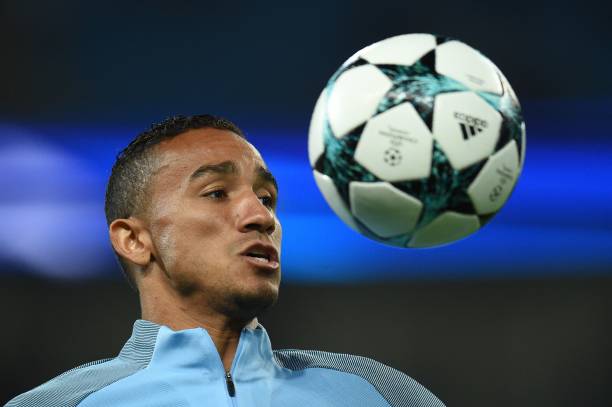 Fabian Delph – 7
If not for the fact that he's actually only played about three and a half games I'd happily give Delph an eleven. The Englishman looked down and out after a struggle for minutes last season and was reportedly close to a late move to Stoke City before deciding to remain and fight for his place. Pep Guardiola, for one, is probably thrilled that Delph stayed, because he provides a ready-made solution to his left-back problems. When Mendy was injured late in September, Fabian stepped up with consecutive top-class performances against Shaktar and Chelsea in an unfamiliar position. Delph's attitude is just perfect and he's proved it again in this campaign. It doesn't half help that he scored a late weak-foot worldie against Crystal Palace too.
Key Moment: When Eden Hazard switched to the left flank in the Chelsea-City game last weekend, his reasoning was surely that Delph would be the easiest defender to get past. Spoiler: It didn't work.
Vincent Kompany – 6
Before you lay into me over this rating, let me explain. When Kompany has played he's been his usual dominant self. Against Brighton, Everton and Bournemouth he played well, leading the team with confidence and strength – no surprises there. But as I mentioned above with Bravo, it's difficult to give a higher rating to someone who's played so little, and while it's almost certainly coincidence that we've defended better in his absence, we've not exactly missed Vincent either. The problem is not that he's played badly, far from it. I just can't justify a higher rating for Kompany while his injury problems persist.
Key Moment: Due to injury, no stand-out moments come to mind for Kompany. I'm sure he made a really good tackle or block some time in August, but I haven't seen enough yet to pick anything out.
Nicolas Otamendi – 8
I have to say that I'm one of the people who thinks Nicolas Otamendi is criminally underrated. One-in-five-match pundits, lazy journalists and clueless rival fans seem to constantly regurgitate this idea that he's a bad defender despite almost every statistic pointing in the opposite direction. The occasional lapse in concentration and moment of poor positioning should not cancel out the frankly ridiculous amount of tackles, interceptions, clearances, blocks, slides and leaping headers that Otamendi makes. As a physical centre-back he's one of the very best and I don't know where we'd be without him. He even got on the scoresheet for the third time in his City career against Watford. And to add to that, his ball-playing skills have improved immeasurably over the last year, to the point where you'd think Otamendi could probably hold his own somewhere like Barcelona. If Samuel Umtiti is good enough for them, then our Argentine defender is too.
Key Moment: I could take the easy route and go with his goal, but Otamendi was magnificent against Chelsea, shutting up his critics with a domineering display.
John Stones – 9
Is John Stones the best central defender in England?
Well… no. But it's hard to deny that he's getting frighteningly close. Marshalling the league's joint-best defence (outright best in all competitions) in the absence of Vincent Kompany, Stones is finally looking like a £50m man. We all knew he would get there eventually, but under Guardiola Stones has stepped up several levels from the player we signed from Everton fourteen months ago. John has even added goals to his game with a European brace against Feyenoord, after bagging two last year and two in pre-season. With towering displays against Chelsea and Liverpool the stand-out performances, Stones is finally making the country sit up and pay attention to him. It's just a shame that he'll probably be benched for Ben Gibson in Russia next year.
Key Moment: It was vital that City got off to a winning start in Europe this season and Stones' opening goal after less than two minutes ensured the result was never in doubt.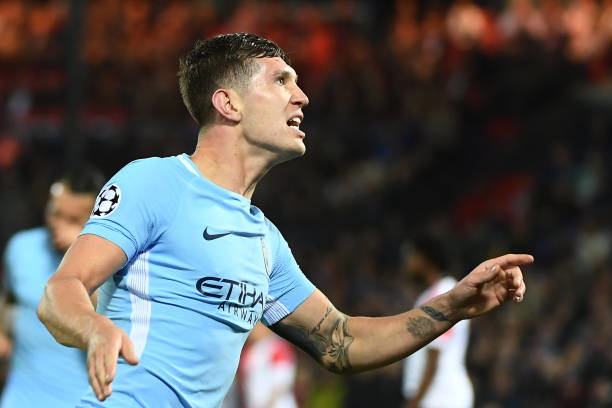 Eliaquim Mangala – 6
Another player who's been handed limited opportunities so far this season, Mangala nonetheless deserves respect for opting against a deadline day move in favour of fighting for a place under Pep. And while some may say he's fighting a losing battle – myself included – the improvement is clear to see. In fact, it was his sweeping pass to Raheem Sterling that turned the opening move against West Brom from a nice bit of passing to a killer attack and eventually a brilliant goal. He also came on against Liverpool to shore up the defence and once again used a pace-changing pass to start an attack, this time to De Bruyne before Sané's first goal. But, despite a marked recent improvement, Mangala will do very well to get in regularly ahead of his colleagues.
Key Moment: His involvement was vital in the move that saw Leroy Sané open the scoring against West Brom, helping City keep their win streak alive.
Fernandinho – 8
After a patchy run of form at the back end of last season, it's heartwarming stuff to see Fernandinho back to his brilliant best. The midfielder has been imperious this season, destroying Liverpool, Watford and his old club Shahktar Donetsk with a trademark blend of tough tackles, incisive passing and relentless energy. He's also been unlucky not to get on the scoresheet on a couple of occasions, most notably against Cheslea and Crystal Palace, and created Jesus' second goal against Liverpool with a sublime through ball to Aguero. In a squad of superstars, Fernandinho is the most vital cog, the rock that guards the defence- in many ways, he glues the team together.
Key Moment: An incredible last-ditch tackle to keep the score at 0-0 against Shakhtar Donetsk in City's toughest game of the season so far.
Yaya Touré – N/A
It's impossible to mark Touré on one appearance, but I'm sure he'll get more opportunities this season as we head towards the busy Christmas period.
Key Moment: That time he played against West Brom.
Ilkay Gundogan – 7
It's good to have Ilkay back. After missing the second half of last season with a bad injury, Gundogan has shown flashes of his best on his return to the first team this season. Like Touré, Mangala and Bravo, he's played little this year, but unlike those players, he's made a real difference. Announcing his return as a substitute against Watford, he started a few days later away at West Brom and it was his first-time volley that led to Sané tapping in the opening goal. After a short injury scare following that game, Gundogan added impressive cameos against Shaktar Donetsk and Chelsea to complete a comeback from an eight-month layoff. If he can stay fit, he'll be a key player for us this season.
Key Moment: A tackle and penetrating run through the centre of West Brom's midfield that perfectly summed Ilkay up – until he was prematurely hacked down by Yacob.
Kevin De Bruyne – 9
I think it's pretty much official now that Kevin De Bruyne is the best player in the Premier League. Since Guardiola moved him to a deeper role at the end of last season, the Belgian has flourished, managing four goals and two assists already this campaign and drawing comparisons to Xavi and Philipp Lahm. De Bruyne is instrumental to the team, the heartbeat of our attack, and, rather scarily, is only getting better. He's also stepped up in the big games too, playing vital parts in wins over Chelsea, Liverpool and Shakhtar Donetsk. At just 26 years of age still, De Bruyne is sure to be a vital part of Pep's team for the rest of the season and many to come.
Key Moment: A rocket of a strike to win the game late on against Chelsea at Stamford Bridge to send City back to the top of the league going into the international break.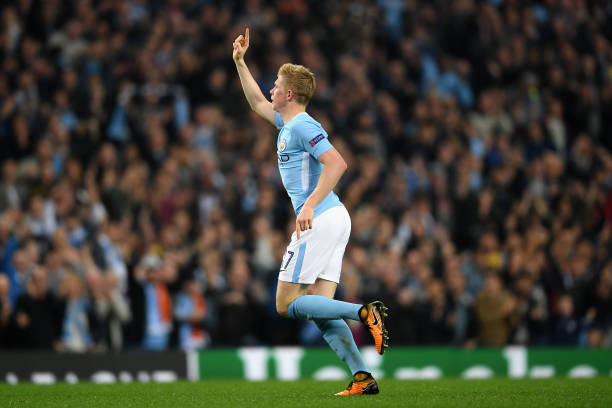 David Silva – 9
David Silva is like a fine wine. It's been a wonderful start to the season for El Mago, even by his luxurious standards, leading the league in assists and controlling every game with an air of relaxed interest, like Andres Iniesta joining in a playground kickabout with a group of ten-year-olds. His workrate, though, has improved noticeably, and few players in the world can transition from defense to attack as smoothly as Merlin. While Pogba and Alli grab all the headlines, David Silva is happy to continue being quietly world class. He's arguably the most underrated player in the Premier League and non-City fans won't know what they've got until he's gone.
Key Moment: A sensational defence-splitting pass against Bournemouth that played Gabriel Jesus in for one of the easiest goals he'll score all season after City fell behind.
Bernardo Silva – 7
While Bernardo Silva hasn't exactly set the world alight since moving to Manchester, the early signs are very promising. It's clear that Pep Guardiola is opting to ease the Portugese international into English football slowly, giving him plenty of time and no pressure to adapt. A similar tactic was applied to a certain Henrikh Mkhitaryan last season by Jose Mourinho and it seems to have worked fairly well, so why not? After all, it's not like we're in any rush to push Sané or Sterling out of the team. And besides, Bernardo is slotting in just fine so far, with two crucial assists already and plenty of silky skills on display. They don't call him Bubblegum for nothing.
Key Moment: Playing one of the longest one-two's of all time with Leroy Sané to grab the assist for the winning goal at The Hawthorns in November.
Raheem Sterling – 8
When will Raheem Sterling get the recognition he deserves? At this rate, probably never – at least not with the general public, anyway. But as his media popularity continues to decline, crucially, Raheem's performances are only getting better. Sterling had a wonderful start to the season, snatching a late equaliser against Everton before scoring an improbable winner in Bournemouth deep into stoppage time. Even an unjust red card given at the end of that game couldn't keep Sterling down for long, and he came back strong with a late penalty against Watford, a brace in the 5-0 win over Crystal Palace and a game-killer against Shakhtar Donetsk. The improvements are clear to see: under Pep, Sterling has finally learned how to use his pace to devastating effect with some world-class movement; his finishing is gradually becoming calmer and more accurate and he defends with an admirable tenacity.
Key Moment: I have to go with his whirlwind last few minutes against Bournemouth in which Sterling scored a last-gasp deflected winner before being harshly sent off for celebrating with the fans.
Leroy Sané – 8
The young German is absolutely flying at the start of this season. After very limited minutes in August, he came off the bench to devastating effect against Liverpool with two late goals before scoring another brace two weeks later away at West Brom. Not satisfied with this impressive haul, Leroy scored a stunner against Crystal Palace, before showcasing another side to his game with two perfect assists. Arguably the fastest footballer in England (in fact, Opta recently named him the paciest player in recorded Premier League history), Sané does what so many speedsters fail to do, combining astonishing speed with intricate technique and a surprisingly balanced passing range. Going forward, Leroy needs to work on his decision-making – something I'm sure Pep is working on every day.
Key Moment: A beautiful late curler against Liverpool to turn defeat into humiliation at the Etihad, made even sweeter by the fact that the ball passed rival young winger Alex Oxlade-Chamberlain on the way in.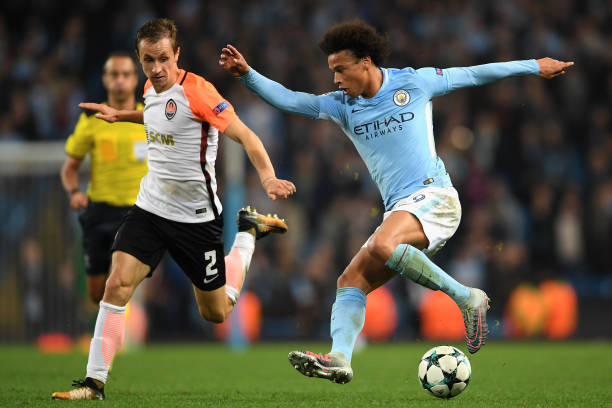 Gabriel Jesus – 8
Marcus who? There's only one world-class striking prospect in Manchester and his name is Gabriel Jesus. The Brazilian is already on five goals in ten this season, and showing no signs of slowing. Entering his first full season at the Etihad, Gabriel bagged his first of the year with the equaliser at Bournemouth, before bagging a crucial brace in the home demolition of Liverpool. One of the most surprising things about the 20-year-old is his aerial presence, despite standing at just 5'9", Jesus is a constant threat in the air and his headers have a deadly accuracy. His energy is relentless and he never gives up in the tackle, highlighted by his stubborn challenge and pass that won the ball back to create City's second goal against Watford.
Key Moment: Gabriel's first goal against Liverpool perfectly summed up his brilliance – superb movement to find space between the centre-backs and a powerful header past Mignolet.
Sergio Aguero – 9
The Berahinos fade, the Zlatans come and go, but Sergio Aguero keeps on scoring. King Kun is so painstakingly close to the record that it's become a matter of when, not if, he'll become Manchester City's all-time top scorer. And he deserves it too. Sergio has started this season in fine form, leading the squad for goals scored and just one behind Lukaku in the league charts (having played far fewer minutes). Already this campaign he's scored with his left foot, his right foot, his head. He's powered in from range, he's tapped in from inches out, he's even dribbled through an entire defence to complete a sensational hat-trick against Watford. There seems to be very little this man can't do – he even scores in August (I know, right?). However, my favourite thing about watching Sergio play is the selfless streak he's adapted, with assists in three consecutive Premier League games, including a wonderful moment against Liverpool in which Aguero, through on goal, opted to square the ball to his partner Jesus for the third goal.
Key Moment: It can only be Aguero's sensational solo goal at Vicarage Road, capped off with a beautiful curling low finish past the helpless Heurelho Gomes.
Agree with my ratings? Feel free to reply and let me know if I'm being generous or harsh.