And so the season has come to a close. City finished 3rd, got to the last 16 of the Champions League, and the FA Cup semi-final. Fairly disappointing all in all, but not a car crash. We've had some great memories, like beating Barcelona, Monaco and our early season form, but also had some pretty low points. Our dismal attempt of a title chase, the fact we'll end the season trophy-less, and hammerings away at Everton and Leicester come to mind. An exodus of personnel will soon be upon us though, and hopefully this will lead to several signings of genuine talent. Here though, I have given each player who played some kind of meaningful role a grade and explained why. Hope you enjoy!
Claudio Bravo: D-
Claudio Bravo is great with the ball at his feet. World class, even, and flashes of this clear ability with his feet is the only thing that saves Claudio from an E rating. He's been the biggest scapegoat for things that've gone wrong this season, and it's not hard to see why. With a ridiculously low saves-to-goals ratio, City have been linked with a plethora of other goalkeepers, even though Bravo will probably stay on. His first season was embarrassingly bad but he could salvage his City career and status with some kind of cult moment – just look at Willy Caballero. I won't hold my breath, though.
Willy Caballero: B
Willy Caballero really stepped up to plate this season when asked. He wasn't perfect by any stretch of the imagination but as he's possibly leaving this summer, I'm certain he'll leave an icon. This season his highlight is saving a Falcao penalty, but in general he came in and played well after Bravo was dropped and saw out the season after his injury. It hasn't been confirmed that he's leaving yet, but if we are aiming to win anything any time soon we need a new goalkeeper, so the future looks glum for Caballero's City prospects. So long, Willy.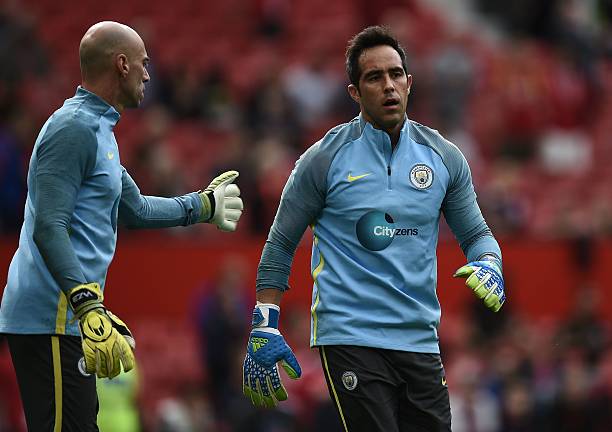 Bacary Sagna: C+
Bacary Sagna will be regarded as one of the most talented right-backs of the Premier League era, the only shame being he may have come to City a little late in his career. He was Pep's first choice right-back at the start of the season, but as time went on he lost favour coupled with some injury issues. And when Jesus Navas is being played out of position ahead of you, it's probably time to give in. Bacary hasn't been terrible though, so will almost certainly be a great pick-up for a team like Crystal Palace.
Pablo Zabaleta: C
What can you say about Pablo Zabaleta? Half tempted to give him an A+ for his 'pashun', and his pocketing of Neymar in November, but in general Zabaleta played his last season as a Manchester City player at a decent level. He by no means embarrassed himself, but it's clear that City really need a young new set of full-backs, and Pablo, despite us all thinking he'd carry on forever, has had to move on to pastures new. Gutting on a personal level, good on a professional level.
Gael Clichy: D-
A couple of weeks ago I tweeted, not without a great slither of irony, that Gael Clichy was the worst left-back of all time. Perhaps it's just me, but ever since the FA Cup final in 2013 I've never had confidence in him. That being said, for £6 million he's been a great servant to the club, though this season really was a bridge too far. Outpaced, outfoxed and simply outclassed, Clichy recently confirmed he's off this summer. He'll leave a double champion, but right now he might be served well going to a mid-table club in England, or returning home to France.
Vincent Kompany: C+
Though now we might all breathe a collective sigh of relief that Vincent Kompany's injury hell is far behind him, I'm struggling to give someone who was injured for the vast majority of the season more than a C. Sure, he was biblically good when he played, and had he played more we'd have challenged for the title and he'd have garnished a higher mark based on what we've seen from him when he's played. Though I'll stick to my principles, if Vincent Kompany's injury hell is truly behind him then the whole thing changes. The whole damn thing.
John Stones: C++
John Stones is going to Manchester City captain one day. Currently, like Raheem Sterling, one of England's most despised players because of his fee and perhaps who he plays for, Stones is criminally underrated by everyone outside of City. He's not been perfect this season, and he's made a few mistakes. When Monaco came to town, Falcao dominated him for Monaco's third of the night. But after we went 5-3 up, Falcao attacked again, only to be foiled by Stones, who after dispossessing the mercurial Colombian, calmly dribbled away under pressure and then made a precision pass out of trouble. There's so much to come from Stones and I think he's settled into City well, only just missing out on a B-.
Nicolas Otamendi: B-
I'm not sure there's a player who divides fans more than Nico Otamendi. Some think he's rash, some think he's a warrior, thanks to the fact he constantly goes to ground. He looks a lot better next to Vincent Kompany, who seemingly has a calming effect on him. In any case, he's had some great games this season, though he's made some silly mistakes too at times, like against Leicester a few weeks ago. He certainly looked average when he was paired with Kolarov or Stones earlier in the season, but despite this, I think he's been our best defender this season, even if that is fairly grim reading when we remember how good Vincent Kompany looks next to him.
Aleksandar Kolarov: C+
Remember his early season performances? Looking back, it doesn't seem real. The previously maligned Kolarov, perhaps the least popular player in our squad, was putting in elite performance after elite performance. Remember his performance at Old Trafford? He lost his tooth and provided what's now known as a 'pre-assist' for Kevin De Bruyne's opening goal, and a world class one at that. I was really baffled. But after Spurs away it all began to unravel. Yet, he's been so much better than last season. Maybe a C+ is a little harsh given his opening performance but that's the way it goes.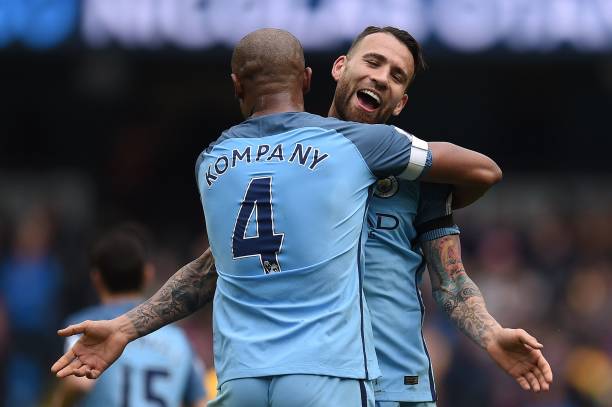 Fernando Reges: D-
It's hard to rate a man who has only started five times this league season anything particularly representing a good grade. I think Fernando will move on this summer, so we'll have to remember the good times, like…? In fairness, he was great against Arsenal in December. That performance is probably one of the only positives about his stay here, other than he seems to be helping Gabriel Jesus settle in. It's not all his fault though, he hasn't played very much, and if he had played more perhaps he'd have a higher grade.
Fabian Delph: D+
Like Fernando, Fabian has really lacked game time this season, thanks to serious, repetitive injuries. But, unlike Fernando, he has consistently impressed when he played. Delph of course has the added 'English bonus', thanks to being from Bradford rather than Goiás, so is perhaps more likely to stay, though if Pep gets ruthless who knows. Again, though, I find it hard to give someone who started five league games more than a D, but the fact he was generally alright if not good in those games means he probably doesn't deserve a D. Hopefully his injury troubles are behind him.
Yaya Touré: B-
If Yaya hadn't of been out the squad in the first three months of the season, then he'd have a higher grade. There's nothing I want more from this summer, other than Agüero staying and us signing a lot of good players, than Yaya Touré to stay. The sounds coming out about a new deal are positive and we really need to sign him on. Other than David Silva and Gündoğan, who himself missed a great deal of the season, no one can pass like Yaya Touré in our team. He put in some really great performances and is probably City's best ever player, and although his career is on the wind-down, he was very good this year and deserves a new deal.
Fernandinho: B+
Fernandinho is the ever present Mr. Consistent for Manchester City, but I think at times he's been a little off the pace this season. His discipline has been really weird this season, and by that I mean he only got 4 yellow cards throughout the entire league season, but got three red cards early in the season. His tackle in the Burnley game was silly, and he definitely should've been more aware of his yellow card status in the Gladbach game. However, he gets a + on his B for pushing Fabregas over the stadium boundary. Pep said he wishes he could have several Fernandinhos, and I hope he can press on from yet another good season in blue.
Ilkay Gündoğan: C
I had such high hopes. Ilkay is one of my favourite players, and after he'd healed from the injury he came to the club with, he had a decent run in the side. He was really good when he played for us too, not amazing, but promising. I knew as soon as he went down midway through the Watford game, though, that was it for the season. Seeing how Kompany and Agüero are both recovering from their injury problems under new management, perhaps Gündoğan might do the same one day. But this season it's hard to rate him anything higher than a C. He was epic against Barcelona, and that's the kind of performance we really missed in the second half of the season. Come back soon, but more importantly, when you're ready, Ilky.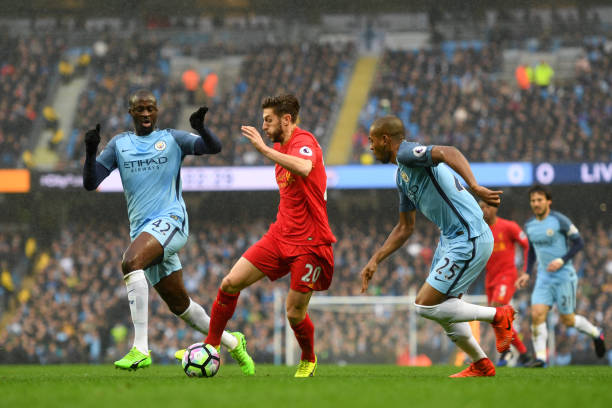 Kevin De Bruyne: A-
18 league assists. That is an unbelievable return. What a player Kevin De Bruyne is. Arguably our best. His goal against Barcelona, his absolutely world class domination at Old Trafford, his clutch assists through the season. You might be wondering why he gets an A-, then. Well, for long periods of the season, Kevin wasn't actually playing that well. In general, his short distance passing is nowhere near the level of his eye for creating a chance, or his long range passing is, which is very bizarre. He looks sloppy at times. I think that Kevin could've, and perhaps should've, blitzed the assist record. But no matter, he will next season.
David Silva: A
Manchester City would not be the same without David Silva. Has he ever had a bad game? If he scored goals, he'd be classed as one of the best players of this era. He probably should be anyway, but because most people in the footballing community rate players on goals and assists alone, he's neglected. He should be ranked in the top 20 Premier League players ever, and once again this season he has been utterly class. We often look bereft of ideas without him, and he is truly the master of the 'pre-assist'. Our best player this season for me, and hopefully he'll play for City until the 2057/58 season, at the very least.
Leroy Sané: A-
In mid-February, I wrote 'An Ode To Leroy Sané', and now I'm worried that it was a little premature, because since then he's got better and better. He gets an A because this is his first season at the club and he has been magnificent, ripping defenders apart with a glutton of skills and bags of pace. His intelligent runs have been praised by David Silva, and the whole footballing world has been forced to take notice of our young German star. Hopefully he builds on this season and plays consistently over the whole season- I marked him down, perhaps harshly, because he didn't begin life at City well, but I think that's to be expected. An Ode To Leroy Sané Part 2, anyone?
Raheem Sterling: B+
Raheem started this season so, so well, winning August Player of the Month. He was also good, like last year, in the Champions League, playing excellently against Barcelona and Monaco at home, and scoring a memorable goal against Arsenal. Though his season dwindled somewhat, with the assists flowing a little less freely than they had at the beginning of the season, Raheem can be happy with his year. The only reason he doesn't get an A is this drop in form, but I really think he'll achieve even higher levels next season, building on his performances and his chemistry with friend and opposite winger Leroy Sané. Hated by many, loved by us, Raheem Sterling has proved a lot of people wrong this season.
Jesus Navas: D-
No goals and no assists in all competitions for an entire season is perhaps what you'd expect from a player as widely berated as Navas. What saves him from an E is the recent experimentation of the right-back repositioning, which worked to some degree but can only be seen as a short-term solution. As an attacker, he really does lack any final ball. As a defender, you get the feeling his best asset is his athleticism rather than his defensive ability which will serve him well in the future. He's been offered a new deal, and whilst the reaction to that has been pretty divided, we don't even know if he'll accept it. If he does stay, though, hopefully he gets a goal next season, for laughs if nothing else.
Nolito: D-
Nolito is a strange one. When he signed, I thought he was going to be a clutch player who'd pop up with 8-10 goals this season which would lift us when Kun would be injured or we just lacked something. But, after doing that at Stoke away, and then salvaging a draw at home to Everton, Nolito really fell out of favour, and fast. We can only presume that something behind the scenes went on, because the lesser spotted Nolito didn't make a start for City in 2017, and when he did play, he didn't do much. Heavily linked with Betis, it looks like he'll move on. A strange, and short, City career. Thanks for sealing Stoke away, though!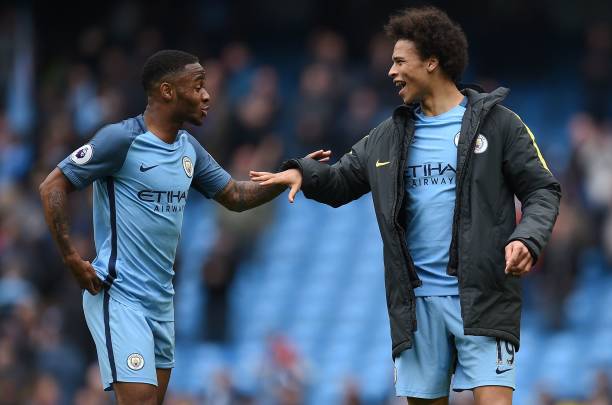 Sergio Agüero: A-
What a strange season it's been for Sergio Agüero. As pundit after pundit implored Sergio to leave, to try and find somewhere he'd be respected like the top striker he is, things looked really dark for Agüero. Yet, here we are at the end of the season, and he's put in his highest ever goal tally. Weird, right? Despite being mooted as a mere flat-track bully by some, he scored goals against Monaco, Liverpool, Chelsea and Arsenal this season, along with a whole host of others. I've marked him down for both his silly elbow against Winston Reid at the start of the season and his brilliant attempt to kill David Luiz, and the fact he's missed a few sitters this year, but now both he and Pep have confirmed Sergio will stay on next year, all sights shoot towards that record. Agüero needs less than 10 goals to become City's all-time top scorer – surely he'll do it next year, and maybe even hit 200 City goals?
Gabriel Jesus: B+
I know that Gabby Jesus can only play when registered, and perhaps to mark him down for the fact he only joined in January is a little harsh. But I'll make no bones about it – if he had played here the whole season in the vein of form he played the few months here, then he'd probably have an A+. People on 'Football Twitter' try to compare him to Rashford, which I find amazing. The only thing you can say about that is: levels. Gabby will be one of our best ever if he stays here his whole career, and the early signs are looking so, so bright for him. He's even started to develop some on-field chemistry with Agüero, which looks sickeningly good.
Kelechi Iheanacho: C
When Gabriel Jesus came, there was always going to be a loser in the equation: Kelechi Iheanacho. Announcing himself on the scene with a late winner last year at Palace, Kelechi just hasn't had the same impact this year and has had very limited opportunities behind our South American strikers. He earns his C thanks to his goal at Old Trafford, but in all honesty he really needs to get a loan move if he wants a long-term future at City. To be fair though, it's not like last season where he was benched for Bony, and most strikers in the world would be benched for our two, but sitting on the bench at 20 years of age when he could be getting game time elsewhere is not ideal.