Manchester City have a dilemma on the horizon if Benjamin Mendy is ruled out for a considerable period of time. This would leave Pep Guardiola with zero natural left-backs at his disposal, but with capable options Danilo and Fabian Delph to fill in.
The question is, if Mendy was to miss a big chunk of the season, could City truly compete on all fronts without a true left-back? That will be the question asked when the January transfer window opens.
City had hoped to sign four full-backs, including two left-backs in the summer, but Dani Alves' snub and decision to join PSG meant they had to allocate extra funds for a second right-back, Danilo, who of course can also play as a left-back.
Ryan Bertrand of Southampton was said to be the man Pep fancied as his second left-back to rotate with Mendy, but the Saints wanted an eye-watering fee that City could not budget for with the expectation that Alexis Sanchez and possibly Jonny Evans would join before the window shut.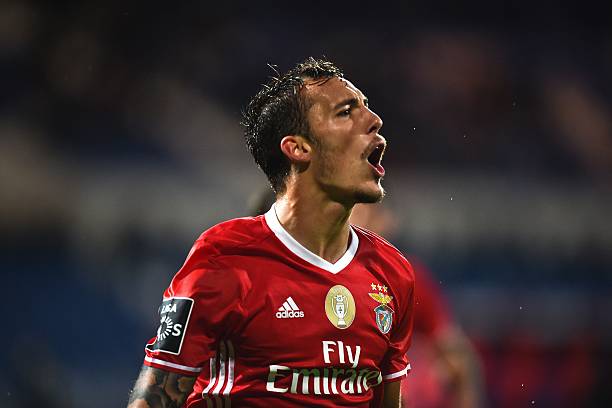 One other option, not a new one, has been raised by Mundo Deportivo in Spain. That is the 22-year-old Spanish left-back, Álex Grimaldo, formerly of FC Barcelona and now plying his trade for Benfica.
Grimaldo is one of Europe's most highly-rated young left-backs and has been repeatedly mentioned as a Man City target in the past year, but the main concern would be a bad injury record which would be exactly what Guardiola doesn't need if Mendy is out of action.
However, the former La Masia youngster would be able to integrate into a Guardiola system quite quickly and could make a smooth transition to the Premier League if City made him a January target. His profile is similar to City's three new full-backs other than the fact he is much smaller and less of a physical presence.
When I spoke to David Pritchett of Planet Benfica about Grimaldo in December, he said, "He would be an ideal signing for Guardiola. It is hard to imagine a full-back that is more comfortable on the ball, or more at home playing a high tempo, short-passing game. In terms of his suitability for the Premier League, he certainly has the required stamina. Standing at 5'7", he will never be a dominant aerial presence, but he more than compensates for that with his other attributes."
Grimaldo would not come cheap and another drawback would be him being cup-tied in the Champions League, assuming City make it out of the group stage which is looking promising following two out of two wins.
Other than Grimaldo, there are sure to be other left-backs Pep has an eye on, including the possibility of a renewed move for England international Ryan Bertrand. Espanyol's talented Aarón Martín was also under consideration before City opted not to move for him in the summer.