The phrase 'left back' has summarised much of Fabian Delph's Manchester City career adroitly. From being left back in the physio room to being left back in the stands, the England midfielder has now found his way into the first team via the most unlikely of roles. With summer signing Benjamin Mendy sidelined with an anterior cruciate ligament injury for a long period, Delph has an opportunity to nail down a starting berth at left-back in a role that has seen the central midfielder excel on all outings thus far.
It is a slightly unusual conversion to see the box-to-box midfielder retrain as a full-back. There are many examples of wingers being shunted down the pitch to become a flying full-back. Across the city from Delph, the experiment of Antonio Valencia and Ashley Young as defensive options has endured longer than anyone could have anticipated, with the former a revelation. Likewise, James Milner at Liverpool and Chris Brunt at West Bromwich Albion have perhaps been required to compromise for a lack of dribbling flair by being asked to use their precise crossing ability from deeper positions.
Generally, Guardiola prefers his central midfielders to be able to operate at central defence. Yaya Toure and Sergio Busquets were used accordingly on occasion at Barcelona, while Fernandinho has become the ultimate utility man at the Etihad. Delph's emergence at left-back is more the result of necessity rather than innovation, but credit will rightly go to Guardiola for his audacity if the midfielder continues to impress in a defensive role. It is particularly daring considering the side's outright inheritance of the tag 'title favourites'.
City's dazzling attacking displays so far this season may have been matched by Manchester United, but the 1-0 win at Stamford Bridge has set apart Guardiola's side as one who have impressively overcome a considerable hurdle. A look at Manchester City odds finds the club title favourites at Betsson with a price of 13/20 to become champions for what would be the first time in four years. If City are to live up to that expectation, then they will not be allowed to carry any passengers in the team with Manchester United and Chelsea likely to push the title race down to the wire.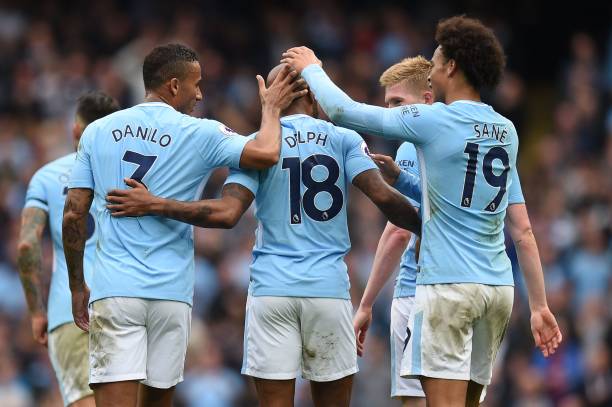 However, Delph has shown that he has the ability to slot into the side seamlessly. It would be reasonable to presume that opposition sides would want to target a player out of position, but Delph's tenacity and resilience saw him deliver an assured performance against Chelsea. If he can withstand that challenge, then there is no reason for Guardiola to lose faith in him. In a World Cup year, Delph will know that the stakes could not be higher.
While at Aston Villa, Delph emerged as the leading English midfielder for a short period, giving hope to weary England fans that a new midfield general had arrived. The England midfield is still uninspiring and unable to command a game, so a reinvigorated Delph could be the answer. Of course, this is burdened by the conundrum of whether Gareth Southgate could select a man in central midfield who has been plying his trade at full-back, and Delph is certainly not likely to usurp all contenders for the left-back slot before Russia. However, the important thing for club, country and player is that Delph is back playing once again.