Manchester City comfortably saw themselves past Hull with a 3-1 victory this afternoon to keep themselves within contention of second place. It was all relatively second gear but City's quality ensured that three points were in the bag without any hassle.
Anis looks back and draws two conclusions from the game.
David Silva's best season ever
I once said that the only constant in all the chaos and mayhem of the Premier League was David Silva. Naturally, Silva went on to have his worst season to date but the upturn since Guardiola arrived has been spectacular. He has followed up with arguably his best season in a City shirt. If the candidates between our player of the season was probably been between him, Raheem Sterling and maybe Yaya Touré then I think David Silva would win.
His range of passing was excellent today, churning out a constant stream of supply to his wingers and threading the ball to Jesus Navas for the own-goal. On his 300th appearance, he reminded everyone why is he is one of the best players to don the shirt and why he more than any member of the old guard will be at Manchester City next season.
The most crucial aspect though, is the fact that he has stayed remarkably fit. There have been no issues with his ankle, no niggling injuries that fetter his form and the Spaniard is finally playing freely and without fear. And for it, we are seeing what I'd like to call a final form David Silva. Who looks so strong, quicker and more agile than ever. Guardiola's football might have brought the best out of him but it's his refined work-rate and pressing that makes him just as important to Pep as Pep is to him.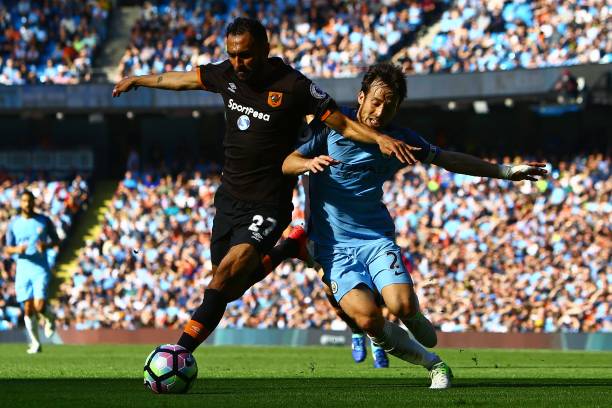 Should Fabian Delph stay?
#DelphEveryWeekend is a movement I can get by and so to can you. It's easy to bash a player like Fabian Delph but there's a lot to like about him too. On a rare consecutive start, he proved he still has something to offer in this City side.
Much like his performance against Chelsea, there was lots of energy and running but a little more quality to go with it. He is a genuine goal threat and his strike for the third goal was not dissimilar to his other goals for City while his industry proved to be the perfect foil to his technically gifted peers.
But is there enough to suggest he should stay? I'm not sure and I don't think Pep is either. He stated in his post-match conference at Chelsea that he felt guilty for not using him more and the sentiment among fans last week was that he headed for the exit door. But football is a fickle game and things can change very, very quickly. All squads could use a player like Delph and his home-grown status will certainly not go against him when the decisions are made this summer. Providing his fitness record improves, don't be surprised if he survives the summer.