Chattin' Manc: Navas deal may doom Maffeo, Walker's diss, should we care if Hart joins United? – City Watch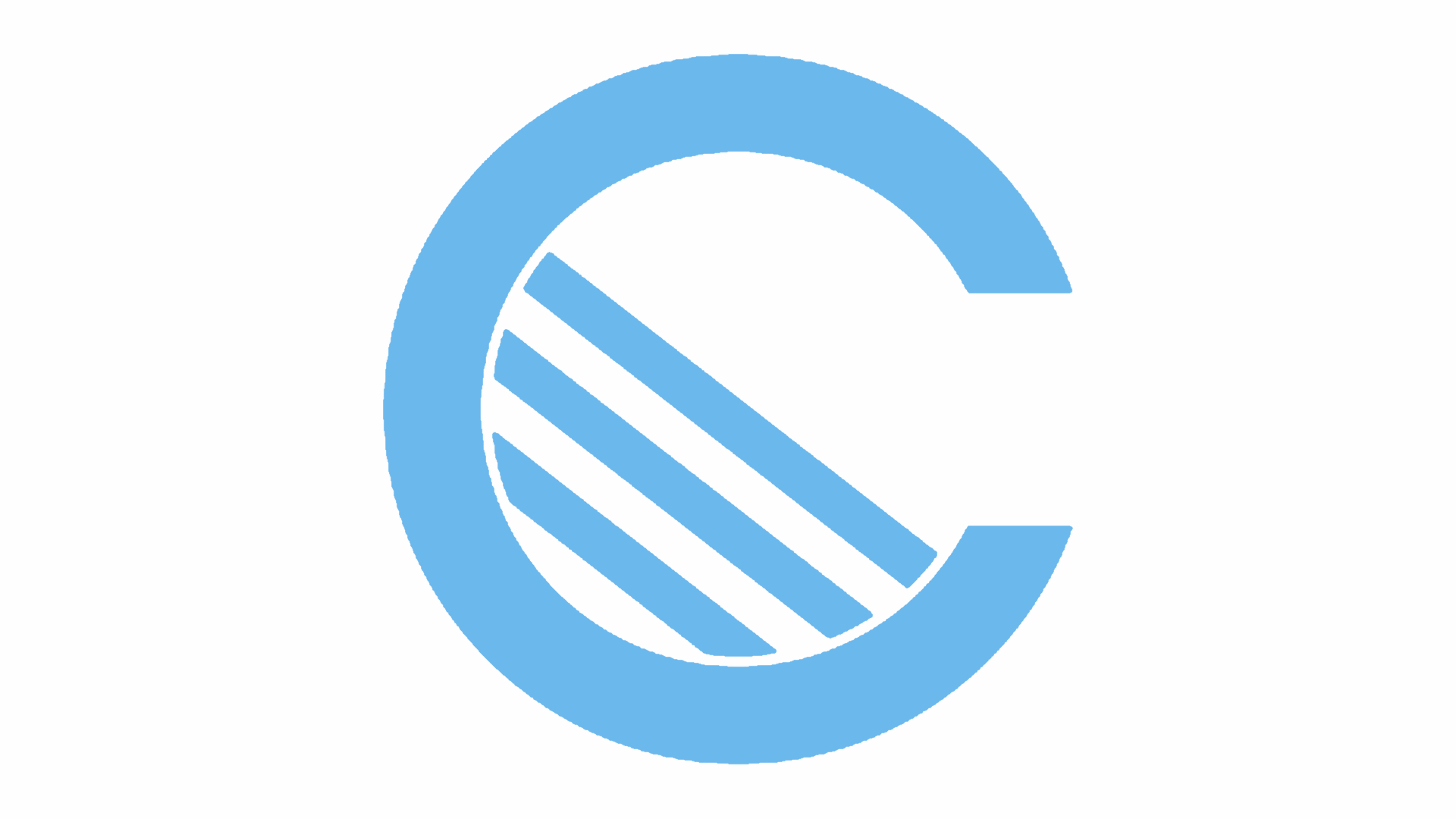 Talk of Jesús Navas contract extension suggests City aren't hopeful of landing top targets
I'm going way back to my teenage, emo years here but I remember reading an article in Kerrang about how the band Red Jumpsuit Apparatus decided on their name by picking random words out of a hat. Looking at that line-up against Middlesbrough on Sunday, it's possible that Pep Guardiola employed the same blithe tactics.
The 3-4-1-2 system that saw Gaël Clichy and Jesús Navas used as wing-backs and 19-year-old Aleix García deployed as a holding midfielder was the clearest evidence yet that this squad is very far away from where Pep and the owners want it to be. Guardiola had thrown one last roll of the dice with a set-up that seemed to be drawn from a hat. The 2-2 draw proved this squad of players is about as malleable as chalk.
Of the many problems in this team it's the full-back positions that need addressing first. It's an issue that Guardiola has reportedly acknowledged according to an article written by Argentinian journalist Claudio Mauri in La Nacion, which says Guardiola's priority is to sign two or three full-backs.
And so news that City are set to hand Jesús Navas a one-year contract extension suggests the club are not exactly hopeful of landing their top targets. The Spaniard's transition from right-wing to right-back this season may con some into adding 'versatility' to the player's short list of attributes, but actually his impotence in the final third – Navas has now gone 100 games without a goal – has pretty much forced the shift. Combined, effort and speed can create an illusion of efficiency, though the fact that only David Silva and Leroy Sané average fewer defensive actions per game than the 31-year-old show he is anything but efficient.
There's also an argument that Navas's spell in the team has disrupted Raheem Sterling's progression. Navas has the engine to gazelle up and down the line but his movement is unintelligent, often creating traffic down the right hand side. Navas has been preferred to less mobile options Pablo Zabaleta and Bacary Sagna this month and while Navas's pace may initially justify Pep's decision, the team has suffered because of it. His tendency to bomb forward rather aimlessly has relegated Sterling to the bench and has subsequently rendered City's attack less fluid.
Surely (surely!…) Pep is aware of this. And whether or not the extension is part of an ingenious bid to convince a Kyle Walker or a Héctor Bellerín that he will be guaranteed first-team football, it should be avoided at all costs. Tottenham right-back Walker seems the most attainable target with his agent currently in the process of convincing the press his client wants out of White Hart Lane and would go some way to improving the side. City however cannot afford to put themselves in a position whereby a significantly inferior player, i.e. Navas, steps in to cover an injury.
Briefly, and I mean briefly, listening to the counter argument, there are some who see method to the madness. A new deal for Navas would of course be cheaper than bringing in fresh back-up and should free some funds for a big money buy in the position. Admittedly it will also be difficult to bring in the four additions we want and need, and therefore offering an extension to the best full-back we have sort of makes sense.
Except Navas isn't our best full-back. He's certainly the most mobile and Pep will have taken his clean injury record into account, but Zabaleta and Sagna, both certain to leave the club on a free transfer this summer, are better defenders. Navas is in luck only because he can actually run.
The proposed move also bodes rather horrifically for 19-year-old Pablo Maffeo who announced himself as one for the future with a commanding display against Manchester United in the Capital One Cup and then mysteriously disappeared just weeks later, banished to the cobbled streets of Girona. A new deal for Navas would almost certainly leave the youngster surplus to requirements.
And so the decision to offer the former Sevilla man a new deal, especially from a coach who prioritised discipline, intelligence and effectiveness in the final third from his wing-backs at Barcelona and Bayern Munich, seems incredibly ill-advised. Realistically City are not expected to acquire pioneers of their craft like Alves and Alaba, but that does not mean the club should settle for mediocrity.
A blast from the past…
On the topic of Kyle Walker, it's a good job he deleted this one…
Head over Hart: If Joe Hart does cross the divide, should we care?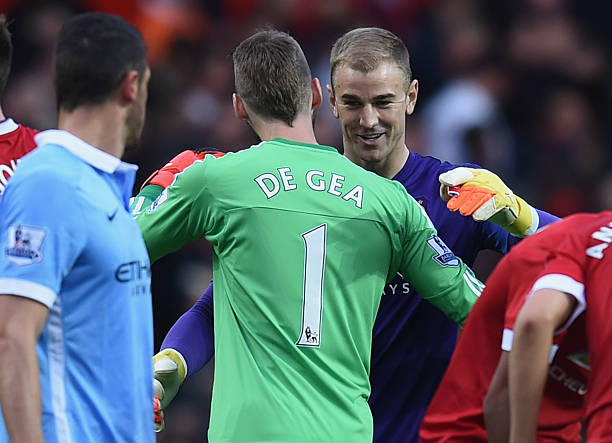 The thought of Joe Hart leaving Manchester City is enough to bring a tear to the eye. The thought of him joining Manchester United is enough to induce a five-hour fit of head-banging rage, the assemblage of a picket line at the goalkeeper's front door and a mass incineration of all Hart No.1 jerseys across all City supporting households.
According to a report in the Independent and another written by the crooked hand of Mourinho fanboy Duncan Castles, Hart may be about to commit the ultimate sin and cross the divide when his loan spell ends at Torino this summer. José Mourinho will target the 30-year-old stopper should David De Gea leave for Real Madrid, and Hart is 'interested'. You wouldn't put it past the holy trinity of nob heads Mourinho, Mendes and Castles devising such an outlandish story to wind up our fan base – despite being born in and signed from Shrewsbury Hart is considered to be the closest thing we have to a homegrown success story, evidence that young English talent can succeed at the club. We're protective of him; Hart should be kept as far away from Old Trafford as possible.
Think about this, though: Imagine it was David Silva about to pull on the red shirt. Although the idea of Hart giving his all to win United points is nothing less than sickening, most Blues would concede that Joe is a significant downgrade on De Gea and a player who may actually weaken our local rivals. That's because the attachment we have with Joe is mainly emotional. Yes, he has ability and we'd all prefer him between the sticks than Claudio Bravo, but generally there's an acceptance that both City and United can do much better than him. Those who have followed Torino this season will know that Hart hasn't exactly announced himself to Serie A, and that although his replacement may be one of the worst signings we've ever made, the decision to let Hart leave, for long-term prospects at least, was correct.
Emotions can be obstructive but it is time to adopt a motherly approach and let Hart do what's best for him. Having explored the culinary and architectural delights of Turin but realising there is absolutely nothing to win with a mid-table Italian side, Hart wants to return to the league where everything happened for him at a club with aspirations of silverware. With a pretty large house and quite a pretty wife still living in Cheshire, it's natural that Hart would also prefer that club to be in the north-west of the country. If Liverpool, Everton and City aren't interested, that only leaves one destination.
Joe Hart to Manchester United: sounds grim, right? It may pull at the Hart-strings (lol), but for £30 million and the chance to see our boy reignite his Premier League career, but mainly the cash, we should be biting their hands off.
HERO OF THE WEEK
Mario Balotelli fires home from the edge of the area to keep Nice's title hopes alive…

What a finish! #OGCNPSG pic.twitter.com/YN1anR5vZC

— BT Sport Football (@btsportfootball) April 30, 2017
Mario Balotelli – for scoring this banger against PSG and putting the unbearably arrogant Brendan Rodgers in his place with this Twitter reply to the Celtic manager's sarcastic remark about him.
Brendan Rodgers you are also the best manager I ever had😂😘😘. Amazing.

— Mario Balotelli (@FinallyMario) May 3, 2017
VILLAIN OF THE WEEK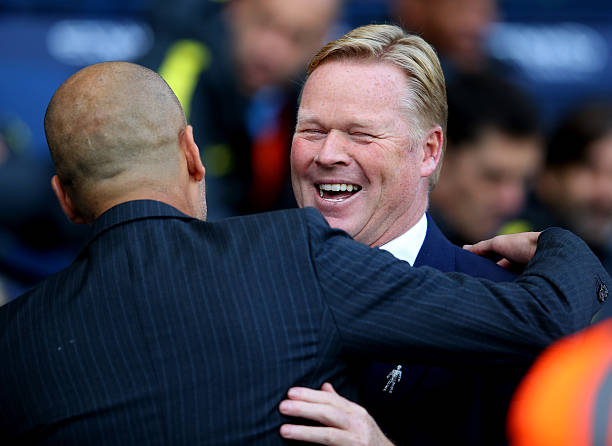 Ronald Koeman – for going out of his way to create even more of a stepping-stone mentality at Everton with these comments about Barcelona:
"Everyone knows I'm a Barca man, they know my love for the club where I grew as a player and a person. And like everyone, I am an ambitious person — I think there are always things left to be done.
"I am at Everton, which is also an important project. The club want to strengthen and want to play in the Champions League, but of course I have dreams as a person."
"Another dream is to be the Holland manager. Both Barcelona and Holland, if there is a chance in the future — and the future can be very long — I would be delighted."
Koeman insisted that he'll honour his contract at Everton, but if Barcelona came in for him tomorrow, he'd be in his shorts and sunny's faster than you can say "suck-up". Next time Romelu Lukaku announces his intentions to move away from Goodison, expect Koeman to stay silent.