City Watch Vox Pops: 2016-17 Review – Player of the Season, Best Goal, Best Match, Top Target & More! – City Watch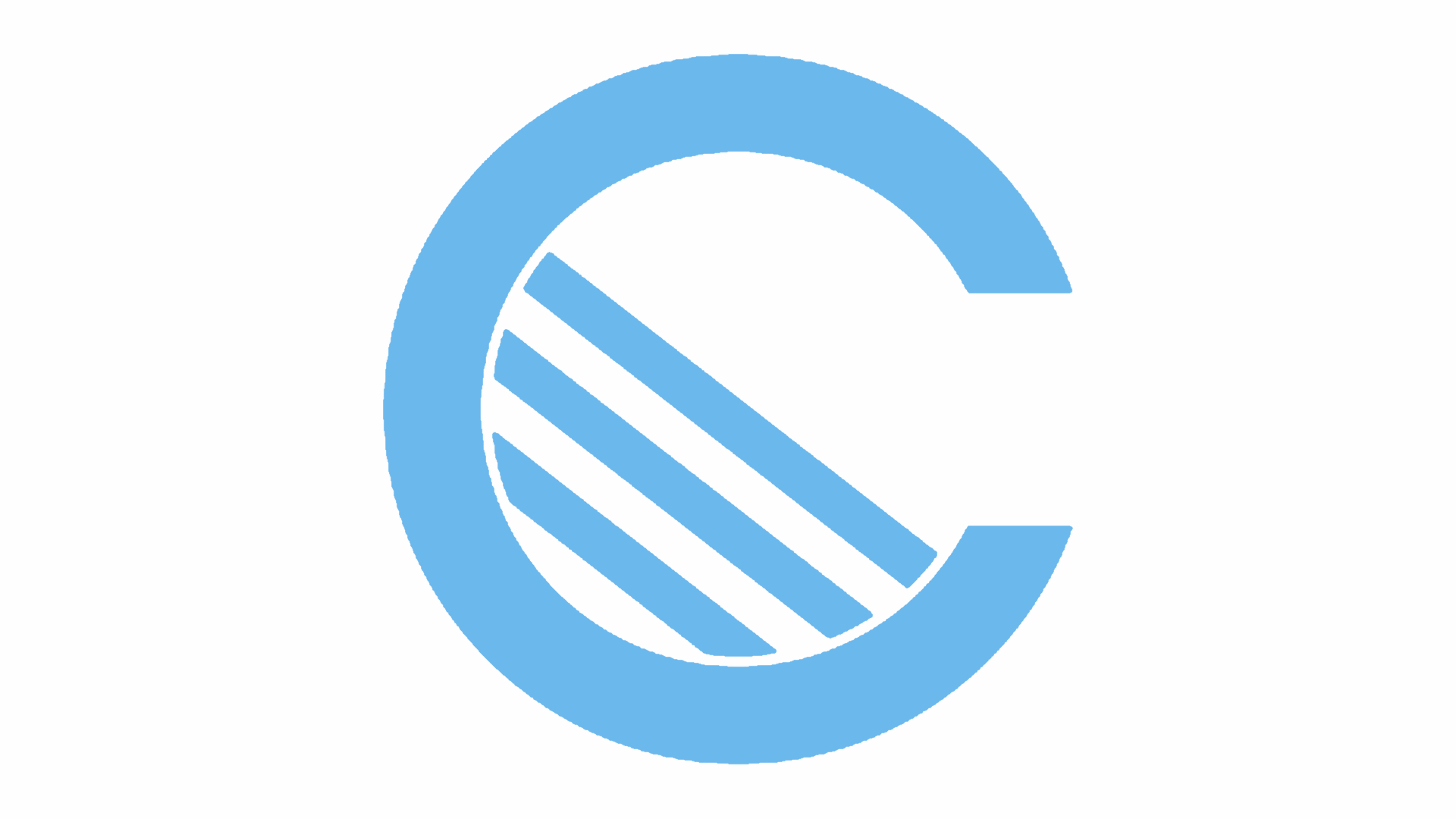 It's been eight months since our last Vox Pops group article here at City Watch and we decided to get together to comment on Manchester City's 2016-17 season. For most, it didn't live up to expectations following the arrival of the great Pep Guardiola, but there were bright moments and also promising signs for the future.
Eight of our writers have offered their views on Player of the Season, Best Goal, Best Match, Season Rating and Top Target, and you'll notice some consensus' on the season just passed.
Contributors to this edition of the City Watch Vox Pops are Adam Bailey, Adam Selby, Alex Trimble, Anthony Chapman, Archie Barnett, Daniel Bower, Emilio Galantini and Lewis Steele.
Player of the Season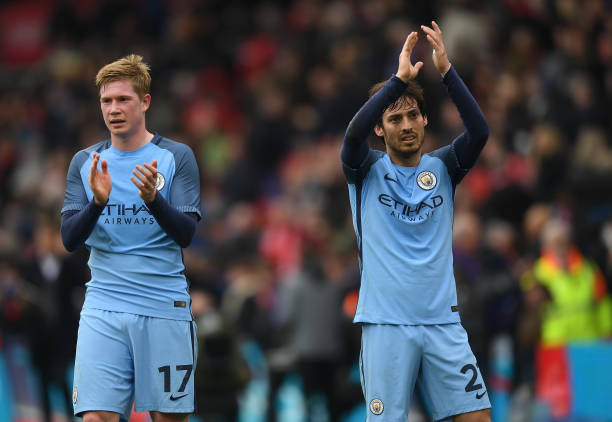 Adam B.: Perpetually influential. I loathe the term but if there was a 'Pep player', it would be a midfield orchestrator with eyes in the back of his head capable of selecting the best pass within a microsecond from anywhere on the pitch. David Silva has been that man; the man behind City's ridiculous possession statistics this term and the man who continues to trump the pretenders compared to him on a weekly basis. Guardiola's reliance on Silva's intelligence in the final third probably forced the move for Bernardo.
Adam S.: For me it has to be David Silva who at 31 years young continues to wave his magic wand and ultimately make a massive difference for City in attack. His influence may often go unnoticed and perhaps receives nowhere near the praise that his contributions deserve but his value to the club is greater than ever. With triple the amount of goals scored last year as well as his highest number of league minutes played since the 2011/12 season, Silva may not get the credit the likes of Hazard and Alexis do but without him City are a much weaker side.
Alex: Sergio Agüero. It's difficult to argue anyone deserves to be outright player of the season. Pep's constant tinkering with formations and his hot and cold bouts with players haven't allowed for consistent performances this season. Sané was absolutely on fire for a couple of months around the Christmas period, but seemed to drop off towards the end of the season slightly and had Kompany and Gabriel Jesus been fit to play for longer then maybe it would have been a different story. That being said this year Agüero has had his most prolific season to date in a City shirt and that is not to be overlooked. All throughout the season there has been talk of Pep showing Agüero the door, that he isn't a 'Pep striker' and the images of Pep meeting the Argentinian and his agent over dinner had fans worried. Serge has shown his desire to adapt though and we've not only enjoyed the most goals from him this year but we've seen what an asset he can be in the build-up. I fully expect him to stay next season and likely break that goal scoring record again.
Anthony: My pick for player of the year is David Silva. It was a hard decision, though. Kevin De Bruyne has had a statistically monstrous season, but I don't think he's had the consistency in his performances to merit POTY. Same goes for Sergio Agüero. Leroy Sané just misses out on virtue of the fact he only started playing well around the turn of the year, too. But once again, it has to be David Silva. The man is so ridiculously underrated by everyone outside of the Etihad sphere of influence. He has very few average games and even fewer poor ones. He might not get the numbers of De Bruyne, but everything runs through El Mago. He'd fit in the best of Pep's sides, whether that be 2008 Barcelona or 2015 Bayern München. The way he relies on intelligence rather than his body too, fills me with hope that he could stay on for a good few years yet.
Archie: Dave. A number of people had somehow written him off at the end of last season claiming he wouldn't make it under Pep Guardiola, but he's done the opposite. Somehow, David Silva has continued to excel and is one of the first names on the teamsheet. I think Silva is a player who is so good that we've come to underappreciate him, we've taken his level of play as the norm and what is a good game for anyone else is now a bad game for Silva. You only have to take him out of the side to see the difference he makes – no Dave, no party.
Daniel: Kevin De Bruyne. By far and away the most productive player for the team over the course of the season. His assist numbers are astronomical and whenever he is on song the team looks like they are able to dismantle any defence put in front of them. Yes, he had a pretty bad slump for a while this season but I think a lot of that can be chalked up to a poor rotation system in midfield. Had he been given more opportunities to rest and recover over the course of the season perhaps his form would have been electric from start to finish.
Emilio: Squad members came in and out of the team sheet all year: Navas, Iheanacho, Nolito, Fernando, Delph, Yaya, Kompany — some of these names impressed when injected back into the side, but one name stands out amongst all others for his consistent presence. In the side all year and an integral part of our best football, David Silva worked as the crucial cog in ticking team play. Playing in a deeper role, the Spaniard started everything; pin-pointing pass after pass, always controlling the tempo of City's attacks and getting on the score sheet from time to time. Raheem Sterling is a contender, and definitely wins the most improved player of the season prize, but Silva has had a flawless campaign — he has been simply mesmerising.
Lewis: My heart wants to give it Raheem, but it really is a no brainer that El Mago, David Silva, has been our standout performer all season. Under Pellegrini, it seemed his best was behind him, yet under Guardiola he has dropped into the 'Iniesta role', dictating the play and being central to everything good this season.
Best Match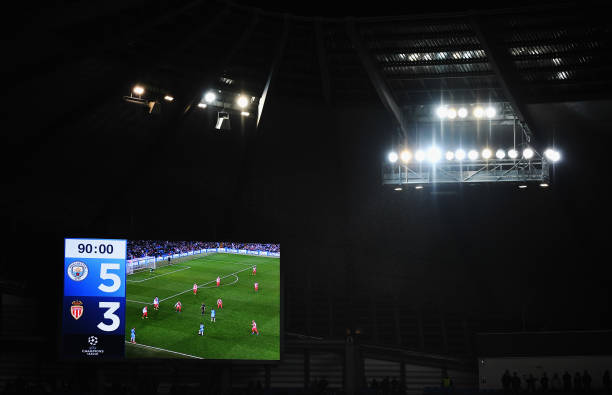 Adam B.: City 5-3 Monaco. At the time of playing this was a fixture between probably the two most devastating attacking teams in world football. City took the lead, fell behind to the most ridiculous chip I've ever seen in my life, and then responded in whirlwind fashion to win the game 5-3. It was absolutely breathless – a game made for the likes of Leroy Sané and Raheem Sterling, and a nightmare for a back four still so unsteady on their feet. City fans left the stadium beaming: their team had won but they'd also just witnessed one of the best European spectacles of all time.
Adam S.: Upon reflection on what has often been a frustrating season, my best match personally would have to be City's 4-0 away victory over West Brom at The Hawthorns. After six games without a win, I think this was the moment where City stopped the rot and turned a much more positive corner. A resounding team, impressive individual displays from both Agüero and Gündogan and perhaps the game that acted as the springboard for City's home win over FC Barcelona as well as a much brighter November in which City went unbeaten.
Alex: City 3-1 Barcelona. Again there are a couple of notable omissions and it was a close contest between Barcelona, Monaco and the Old Trafford Derby but at the time that Barça game was a statement to be made. It wasn't that long after we'd lost 4-0 in the away fixture and to be honest our chances of progressing from the group stages were a little shaky. The game didn't start so well and obviously Messi scored against us to put them in front and at that point, you start fearing the worst and wondering if it's going to be another 4-0 with Pep's face all over the papers and the media having a field day with it. That wasn't to be the case though and we fought our way back to put three past them, with a recently fit Gündogan grabbing two. I just remember thinking that it should be a turning point for our season after the game and that, on our day, we can compete with anyone.
Anthony: Obviously United, Monaco and Barcelona are up there, but I'm going to go with Arsenal at home. Pre-match I was convinced we were going to lose, and shock horror at half-time we were 1-0 down. But, after the restart, a beautiful David Silva pass was finished off by a class turn and finish by Leroy Sané for his first Manchester City goal. Then, late on, we saw Kevin De Bruyne's best assist ever, where a 35 yard cross field ball landed perfectly for Raheem Sterling. Sterling drove inside and put it inside Cech's near post. The Etihad went off.
Archie: Don't really think this one is a tough choice, for me it has to be Monaco at home in the Champions League. After trailing so many times and thinking it was beyond us, the players showed fight and it really was a rollercoaster of emotions for fans in the stands. Although we ended up going out eventually, that night had almost everything and it was filled with excitement.
Daniel: City 5–3 Monaco. This is honestly one of the most exhilarating games of football I've ever watched. It was fast, exciting and filled with highlight after highlight. Throw in some awful defending and you've got a recipe for an instant classic. The Champions League is so often home to caution and wanting to make sure you don't lose first before you try to win. This game was a refreshing breath of fresh air, contested by two attacking sides who wanted to entertain as well win. Whilst this game is slightly tainted by the overall result of the two legs, it will still live long in my memory as one of the most enthralling Champions League games I've ever seen.
Emilio: City 5–3 AS Monaco in the Champions League last 16. Doubtlessly, this was the best £40 I've ever transmitted through PayPal. Never have I paid such a seemingly insignificant amount of my student loan with such a monumental return. The lines were horrible, it took me 10 minutes to reach my seat, but it was all worth it. An eight goal thriller at the Etihad, the place was bouncing — two well matched attacking teams running back and forth from one end of the glossy turf to the other, it was like watching a P.E bleep test. This bout had everything: Refereeing drama, unforgettably slick goals, missed sitters and plenty of atmosphere. Despite losing the second leg in Monaco, there is absolutely no way this hair-raiser will escape the memory of blues everywhere.
Best Goal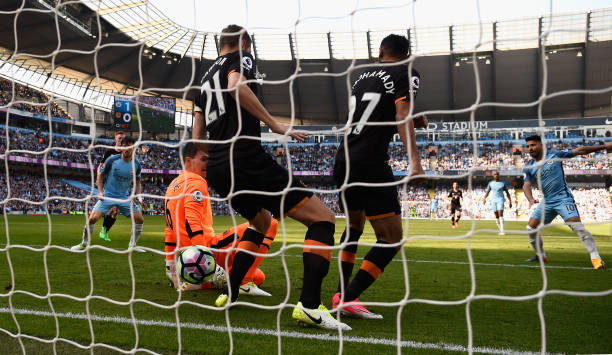 Adam B.: Kevin De Bruyne vs Barcelona. Not only was the dipping free-kick executed beautifully with the side of Kevin's foot, it also sent City on their way to a famous victory over Barcelona. That win was proof that City are destined for big things under Guardiola.
Adam S.: Had it been onside I may well have chose Gabriel Jesus' late goal against Spurs but instead, I shall go for Yaya Touré's first goal away at Crystal Palace when Touré marked his shock return to the first team fold with a fantastic finish worthy of grabbing any headlines. Undoubtedly City's man of the match that day after nabbing all three points, the sheer surprise of seeing Touré's name back on the team sheet that day coupled with the type of goal we've got so used to seeing from Yaya made his smart link up play with Nolito and neat finish to the top corner all the more impressive.
Alex: Agüero's second against Hull back in April. I have a feeling that I won't be the only person going for this goal. Had either of Gabriel Jesus' last minute winners against Spurs or United been onside then perhaps I would have gone for one of them due to the sheer elation – quickly followed by embarrassment and frustration – that I felt. However, this goal I think shows what we are aiming to do and how we are aiming to play under Pep. Every player on the pitch played a part in the build up to the goal, most notably Stones and Bravo who, under any other manager, would have most likely cleared the ball as far up the pitch as possible. I've heard some fans criticise the team for 'messing around with it at the back' but I believe that this goal is a glimpse into the future of how we're going to see City dictate games and happily retain possession amongst the back line.
Anthony: There's been a few good goals this season, ranging from the passing masterclass of Agüero's at home to Hull to De Bruyne's free-kick against Barcelona. But for me it's probably Raheem Sterling's goal away at Swansea to seal a 3-1 victory. We all know Raheem's unique situation, a player hated by so many fans for no real reason but their own ignorance. To see him make a purposeful run into the box, ignore Agüero (who was on a hat-trick), coupled with a magical bit of skill and a neat finish was really something. This was all topped off by the celebration, hugging a fan in the stands. Beautiful scenes.
Archie: Vincent Kompany's goal against Southampton is up there for pure meaning, the passion shown from the captain after coming back from yet another injury was a joy to behold. However, I'm going to go with City's second goal against Hull at home, scored by Agüero. It was the perfect Pep Guardiola goal, every man touched the ball in the process and it's a shame that it had to be bundled in at the end rather than finished off nicely but you can't have everything, right?
Daniel: Ilkay Gündogan vs. Barcelona. The goal that made the result safe. What a moment it was, to see Barcelona toppled so easily at the Etihad. It wasn't the most impressive goal of the season, but the moment it brought to City fans everywhere was pure magic. It seemed impossible to think that City could manage the 3-1 result given what happened in Barcelona, especially with the second half performance. Not only did the team make up for the game at the Camp Nou, but they completely and utterly dominated Barça and the Gündogan goal made sure that they had no confidence left to mount a comeback.
Emilio: The array of contenders here is limitless — Sergio Aguero's stunner away to West Brom, a superb team goal at home to the same side, De Bruyne's free-kick against Barcelona, Vincent Kompany's corner beauty — these are all worthy candidates for the crown. However, in my humble opinion, the prize has to be handed to De Bruyne's innovative free-kick at home to Bournemouth. The idea was ingenious, the execution flawless — De Bruyne, instead of the usual top corner hit, opted to use the Bournemouth wall's dedication against them. Knowing the wall would jump, the Belgian maestro calmly yet ruthlessly rolled the ball under the leaping obstacle past an astounded Artur Boruc. Everything about it was top class, with a hint of cheek.
Lewis: 'What is the Guardiola way?' is a question you may get asked regularly – answer with Agüero v Watford away (his second goal). From the keeper to the goal in lightning speed – a beautifully weighted ball from Silva (again) to the blisteringly quick Sané finished off in style by Agüero.
Season Rating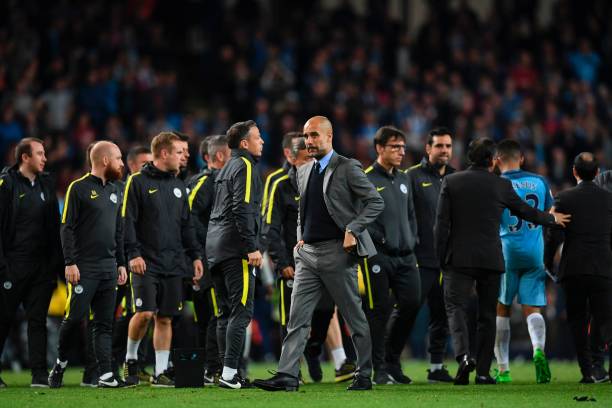 Adam B.: 5/10. When you consider how high the expectations were at the start of the season, Guardiola's first year in charge has to go down as an underwhelming one. We won nothing and at times our defence looked genuinely horrendous. After tinkering with formations and personnel Guardiola began to realise that he could not afford to be so experimental with such an inflexible squad. Guardiola simplified things and there was a noticeable improvement, but that's not the way he's going to want to go forward. He likes flexibility and prioritises versatility in his players. If he gets the players he wants in this coming window I have every faith in him transforming us into serial winners.
Adam S.: 5/10. With the resources together with some summer additions, I think City can only be satisfied with this season although the future looks much brighter than it did twelve months ago. Losing to Monaco in the Champions League was a big chance missed in City's quest for European success especially given just how poor we were in the second leg. Numerous points dropped at home in games which City looked likely to win throughout were also disappointing. Likewise under-par performances away from home before Christmas illustrated that Pep's City is still a work in progress. For a club of City's stature, everybody knows much better is needed in all competitions.
Anthony: A disappointing 5.5/10. I couldn't decide between 5 and 6, and I think how next season goes will determine that. There's been highlights, like beating Barcelona, winning at Old Trafford, the Monaco game, littered with a stunning season away from the Etihad have deeply contrasted with several drab performances at home. We've been telling ourselves that this summer will make this year worth it, and I really, really hope so.
Alex: 6/10. We finished 3rd, were knocked out in the round of 16 in the Champions League, lost to Arsenal in the semis of the FA Cup, and lost to United in the EFL cup. That cannot be considered a successful season. Not for us. Not for Pep. I understand why our season has gone how it has and there have been many positives to take away, most of all the type of football that we've been playing and will continue to play. I know that some big changes are due this summer which will see us shift the deadweight and finally bring in some new full-backs, but this season has to be looked back on as a big missed opportunity.
Archie: Shite. In number form, probably 5 or 6/10. It wasn't a complete disaster, we gained automatic qualification for the Champions League group stages and a spot in the FA Cup semi-final but that's really the absolute minimum we could have achieved, anything less and it would have been a disaster. Some people may have been a bit dramatic, and of course Pep Guardiola has made mistakes, but come on – we were left with Jesus Navas at right-back for large parts and Gael Clichy at left-back. Good servants for the club, especially Clichy, but unfortunately he simply didn't have what it takes at this level anymore. Once Pep has another chance to have a clear out of the squad and replace numerous positions we'll be in a stronger position and can again challenge for the Premier League. We started and ended on a high, it's just a shame about the bit in the middle, but I'm confident we'll be up there again come next season.
Daniel: 6/10. Had the season not started off in such spectacular fashion, perhaps expectations may not have been so astronomically high. When Pep comes to a club you expect great things, but due to the performances in the opening weeks of the season, those expectations skyrocketed. Talks of winning all four trophies begin with less than two months of the season passing and that was admittedly naive. However, despite the unreasonable expectations the season was average at best. In almost all competitions the team could and should have fared better than they did (with the EFL Cup being the only real exemption). The silver lining to this is that the foundations have been laid for next season, with key players becoming fluent in Pep's style and the final few fixtures of the season more than proving that the future is most definitely bright for City.
Emilio: 7/10. Although this campaign brought home no silverware, there have been some memorable moments and world class football. We've seen a bundle of solid victories mixed in with some slightly disappointing results. Failure to take chances has equated to most of these let-downs, bearing that in mind, I think 7/10 more than describes the season City have had. It was always going to be more of a stepping stone for next year, and looking back it was a fairly solid outing. The only real low-point of the season, for me, was missing out on the FA Cup despite performing superbly throughout the competition. It's almost cruel that we went out to Arsenal, who with all due respect, had the easiest run possible with teams like Sutton United and Lincoln — while the least challenging opponent for City on paper were Huddersfield Town, who are in the midst of preparation for a Championship playoff final.
Lewis: 6/10. There were times where you would leave the ground thinking "we are unstoppable" but these were outweighed by other times you leave thinking "why have I paid money to watch that shambolic display?". Yet the positive signs are enough to make anyone excited for the future.
Top Target
Adam B.: Benjamin Mendy. We're in desperate need of a full-back and an attacking one like Mendy fits the bill. The Frenchman is a powerful runner who loves to burst forward. Crucially, he can also defend and has been exceptional for Monaco since joining from Marseille. I'd love for him to sign and I think it's pretty likely that he will.
Adam S.: Part of me is incredibly tempted to say City should go all out for Kylian Mbappé or Pierre-Emerick Aubameyang. Yet given his past history working with Guardiola alongside his genuine desire for success in England, Alexis Sanchez ticks all the boxes and would be a welcome addition to several of the biggest clubs in world football. As well as being able to perform alongside the likes of Silva, Agüero, De Bruyne, Sanchez could further help the development of Sterling, Sané and Jesus through his physical talent on the pitch and his hard work, willingness and determination to succeed, even if it hasn't always gone to plan at Arsenal.
Anthony: Such a hard question! We're heavily linked with Benfica sweeper-keeper Ederson, whom I love, and of course we need several defenders; right, left and centre. We have so many holes in our squad that it's probably impossible to have one top target, but if I was Txiki Begiristain I'd go for my boy Julian Weigl. The boy can pass, dictate play and is in my opinion, the best young central midfielder in the world, despite the fact his ankle is currently broken. If we don't sign him then I'm certain Barcelona, Real Madrid or Bayern Munich will. Or maybe Thiago. Or Toni Kroos? Oh, I can't decide.
Alex: Kyle Walker. I haven't always rated Walker. Before Poch worked his magic on him I thought he always looked really shaky when I saw him play. Now though, he's probably been the best right-back in the league for the past two years and I would love to have him at the club. We're losing three of our four first team full-backs in the summer and the defence has to be our priority when recruiting. How good will it be to finally have a full-back who's got pace and can put a cross in again? Not to mention that he's English and not only does that help with our home-grown quota but I also think that having a core group of English internationals is vital for a Premier League team to thrive.
Archie: As long as he can move, pass a ball and play at the back, I don't really care. I don't think I've got a top target in my head, so I'm going to twist the question a little bit and say that my top targets are full-backs. It's been a massive thorn in Pep's plans this season and if we are truly going to challenge with his style of play implemented then we're going to have to buy wisely at the back – Zaba's gone, Clichy's gone, Sagna is going, Kolarov isn't the best of options and Fernandinho is better in midfield – that's a lot of space to fill and I'd much rather us concentrate on the back than the attack. Of course, it'd be nice to have Alexis Sanchez and I wouldn't complain at a deal, but full-backs is the number one priority for me.
Daniel: Álex Grimaldo of Benfica. Left-back is a huge problem area for this City team; it has been all season and for me, this is the area that needs to be addressed before anything else is dealt with. In Grimaldo we have a player that is perfect for Pep's system. A product of Barcelona's La Masia youth academy, the Spaniard is already going to be well-versed in a lot of the concepts that Pep is trying to introduce to the squad. That ability to slot into the side without having to learn a whole new style of play and approach to the game in general is invaluable and would ease his transition into the first team. Moreover, at only 21 his upside is still huge and he has the potential to progress and develop his talent alongside the tremendous young players that City already possess.
Emilio: Fabinho of Monaco. The Brazilian has been on my City wish list for quite some time now, and after seeing his superb displays against the blues in Europe, my desire to see him in sky blue has only accelerated. It's a mountain task to find anything that the 23-year-old is incapable of doing for his team, his versatility being the main attraction. Whether its taking the right-back reins or maintaining the centre of midfield, Fabinho is guaranteed to do a job whilst also nicking a goal or two; scoring eight goals in 33 appearances for Monaco this season.
Lewis: Fabinho of Monaco. Games are won and lost in the middle of the park and a player of his build in the middle is long overdue. If we turn our home draws of this season into wins, City will challenge, and a shield like Fabinho in defensive midfield can go a long way to doing that.